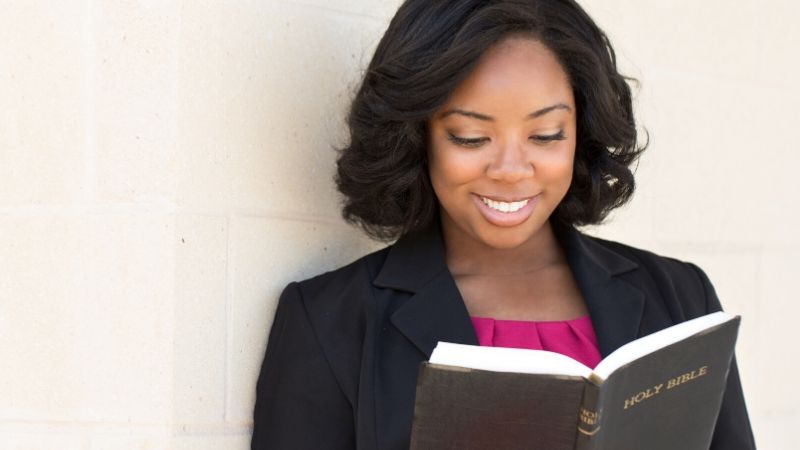 There's a fair bit of worry and consternation surrounding COVID-19, the disease known as the novel coronavirus. And as the virus continues to make its way around the globe and new infections and deaths are reported, fears are only rising.
READ ALSO: Depression In The Bible: How Scripture Heals Us
Meanwhile, U.S. politicians and others are noting that the death rate — while higher than the flu — is low, and that fears should be tempered. Regardless of the details, in these moments it's sometimes best for us to pause, re-focus ourselves and turn to scripture.
So, we wanted to assemble some Bible verses that can help us cope with any fear or worry that the novel coronavirus might be sparking:
Worrying Does Little to Help
"Who of you by worrying can add a single hour to your life? Since you cannot do this very little thing, why do you worry about the rest?" - Luke 12:25-26 (NIV)
At the end of the day, worrying does little to help us. The Bible reminds us that not a single hour can be added to our lives by worrying about what is out of our control. So, while being diligent is good, letting coronavirus fears overtake us is imprudent.
READ ALSO: 38 Powerful Bible Verses For Overcoming Life's Struggles
God Is Our Strength
"God is our refuge and strength, an ever-present help in trouble. Therefore we will not fear, though the earth give way and the mountains fall into the heart of the sea, though its waters roar and foam and the mountains quake with their surging." - Psalm 46:1-3 (NIV)
If and when you find yourself overtaken by fear, Psalm 46:1-3 is an important area of scripture. When trouble hits — whether it's fears over coronavirus or something in our personal lives — we can pray for peace and strength.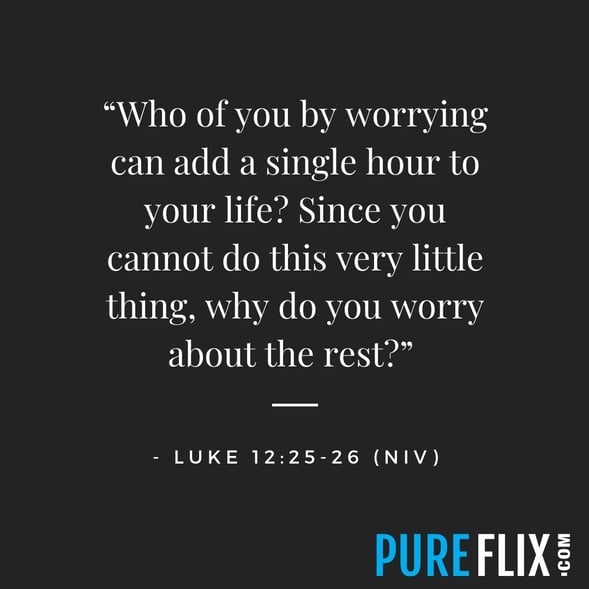 Prayer Matters
"Do not be anxious about anything, but in every situation, by prayer and petition, with thanksgiving, present your requests to God." - Philippians 4:6 (NIV)
The Bible tells us not to be anxious about anything and to, instead, turn to prayer. No matter what happens, prayer can ground us, spiritually protect us and connect us to God.
So, if you're suffering from any minor (or even major) coronavirus fears, be sure prayer is a daily staple in your life.
God Is Always With You
"So do not fear, for I am with you; do not be dismayed, for I am your God. I will strengthen you and help you; I will uphold you with my righteous right hand." - Isaiah 41:10 (NIV)
It's easy to feel alone when we experience fear, but Isaiah reminds us that God is with us and that we shouldn't be dismayed or fearful. This is a powerful reminder in the midst of chaos — one worth heeding.
Let's Lead With Truth and Love
"But the fruit of the Spirit is love, joy, peace, forbearance, kindness, goodness, faithfulness, gentleness and self-control. Against such things there is no law." -Galatians 5:22-23 (NIV)
Fear and stress can sometimes bring about the worst in us. While it's likely coronavirus fears won't have that much of an impact on your personality and relationship to others, remember the fruit of the spirit — the evidence of your faith.
READ ALSO: 20 Bible Verses About Strength: God's Word On Faith In Hard Times
And, as a more general rule, these attributes are incredibly important as we face any and all struggles in life. That wraps our list of Bible verses to consider amid increasing coronavirus fears.
Be sure to check the Centers for Disease Control and Prevention website for more information on COVID-19. And be sure to check out our inspiring Bible verse lists for more guidance on a plethora of issues.