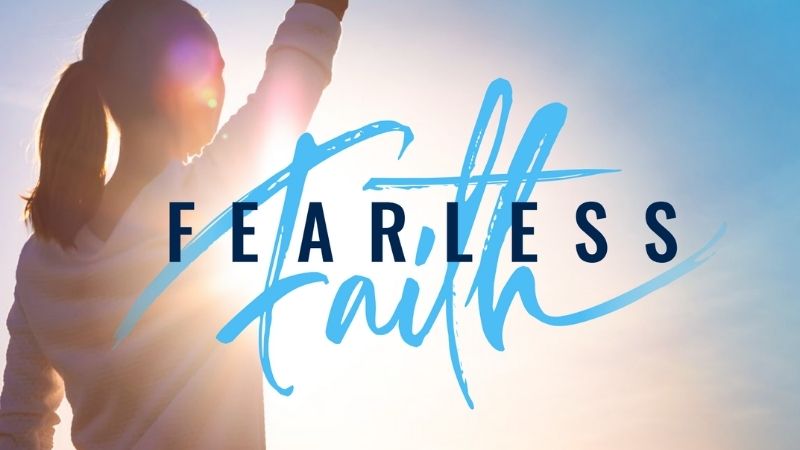 It can sometimes feel insurmountable in the modern era to foster a Christian worldview and a more fearless faith. But despite the distractions and difficulties, there are some practical steps you can take to build — and grow — a biblical perspective for you and your family.
DOWNLOAD: GET YOUR FREE 'FEARLESS FAITH MOVIE GUIDE' RIGHT NOW TO BUILD A STRONGER FAITH
From embracing true faith to taking daily steps to live out your beliefs, espousing a scriptural worldview is both possible and life-altering. Plus, it's the basis from which one can truly develop a fearless faith — a robust Christian perspective that permeates every area of your life, sustaining you even in difficult and seemingly impossible circumstances.
That's why we just published our FREE "Fearless Faith Movie Guide," which includes powerful stories, movies and discussion questions to help you on your path to building a bolder and more fearless faith!
READ ALSO: 4 WAYS TO BE BOLD IN THE LORD AS WE BALANCE LOVING GOD & OTHERS
Download the guide today, and check out these six Bible verses that each help us navigate what it means to be bolder in our beliefs.
Bible Verses About Building Fearless Faith
"Come near to God and he will come near to you." - James 4:8 (NIV)

"But now, this is what the Lord says — he who created you, Jacob, he who formed you, Israel: 'Do not fear, for I have redeemed you; I have summoned you by name; you are mine. When you pass through the waters, I will be with you; and when you pass through the rivers, they will not sweep over you. When you walk through the fire, you will not be burned; the flames will not set you ablaze.'" Isaiah 43:1-2 (NIV)

"With this in mind, be alert and always keep on praying for all the Lord's people. Pray also for me, that whenever I speak, words may be given me so that I will fearlessly make known the mystery of the gospel, for which I am an ambassador in chains." — Ephesians 6:18-20 (NIV)

"So in everything, do to others what you would have them do to you, for this sums up the Law and the Prophets." — Matthew 7:12 (NIV)

"As the body without the spirit is dead, so faith without deeds is dead." — James 2:26 (NIV)

"Go into all the world and preach the gospel to all creation." — Mark 16:15 (NIV)
That brings us to the end of our Bible verse list. For more inspiration, download our "Fearless Faith Movie Guide."