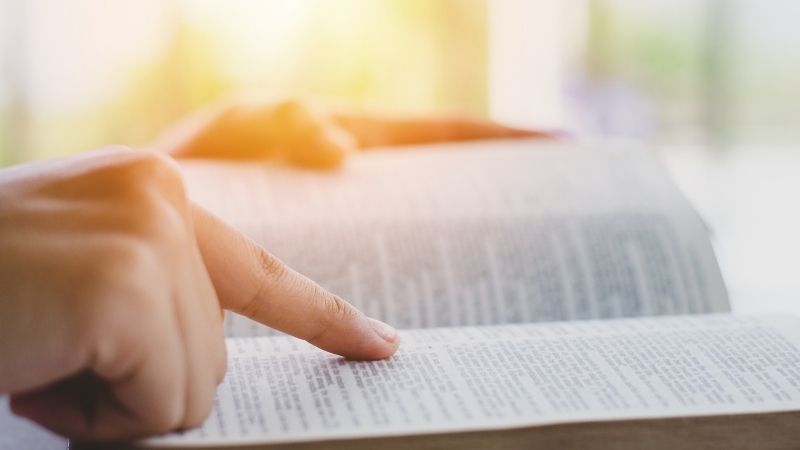 Go against the flow. Dare to be different. These clichés make great bumper stickers. But in a cancel culture world, they are incredibly relevant to our lives as Christ-followers.
The digital age of constant communication and immediacy of social media has helped push us into a post-Christian world. And as a result, following Christ and being a Christian has become counterculture.
If you're going to follow Jesus, it's critical for you to develop healthy habits to be a light for God in a dark world. Whatever happens with cancel culture, are you ready to be a counterculture follower of Christ? Here are our tips on how to continue following Jesus in a cancel culture world.
WANT MORE INSPIRATION? DOWNLOAD THE FEARLESS FAITH DEVOTIONAL & MOVIE GUIDE TODAY!
What Does It Mean to Follow Jesus?
"The disciples were called Christians first at Antioch." – Acts 11:26 (NIV)
What was it about these early believers that "turned the world upside down"? (See Acts 17:6.) The term "Christian" is a Greek word meaning "follower of Christ." The disciples stood out in society because they followed Jesus' example of living and loving in a Roman-oppressed society.
They were able to maintain their Christian witness in the midst of government oppression and religious persecution and you can too. You can be like Christ in a cancel culture world. Here are 10 Bible verses to encourage you, plus healthy habits and attitudes you can develop to live out your faith even when it's counterculture.
How to Be a Christian in a Cancel Culture World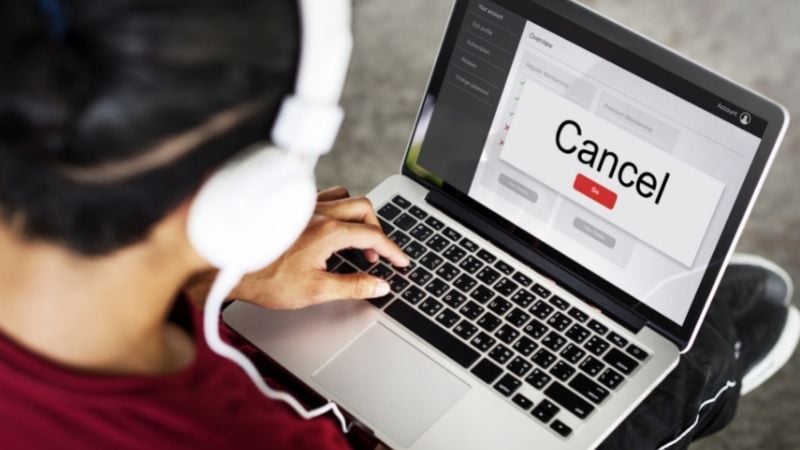 1. Shine!
"You are the light of the world. A town built on a hill cannot be hidden. Neither do people light a lamp and put it under a bowl. Instead they put it on its stand, and it gives light to everyone in the house." – Matthew 5:14-15 (NIV)
Be willing to be a light in the darkness everywhere you go. In your neighborhood, at a school meeting, on a Zoom call – give light and hope to those around you. The digital age has opened up opportunities to share light online. Make it a habit to post positive, life-giving words on social media too.
NEED INSPIRATION? BE SURE TO FOLLOW PURE FLIX ON FACEBOOK, TWITTER, INSTAGRAM & YOUTUBE!
2. Do Good – Even When It's Tough
"But love your enemies, do good to them, and lend to them without expecting to get anything back." – Luke 6:35 (NIV)
When Jesus spoke these words to the disciples, they were oppressed by the Roman government. They hoped that He would restore the kingdom to Israel. (See Acts 1:6) When the toxicity of cancel culture presses on you, love back. Do good. Be like Christ.
3. Open Your Hands and Your Heart
"Give, and it will be given to you. A good measure, pressed down, shaken together and running over, will be poured into your lap. For with the measure you use, it will be measured to you." – Luke 6:38 (NIV)
Let's be honest. The pandemic tested our Christian generosity, especially when grocery shelves were bare. There may be more testing ahead, but if you develop the habit of generosity now, it will carry you through any trials you may face. A plus of the digital age is the easy opportunity to give to important causes online. Make the most of every opportunity to be generous.
4. Offer Help When You Can
"Do not withhold good from those to whom it is due, when it is in your power to act." – Proverbs 3:27 (NIV)
It's easy to become so wrapped up in our busy schedules that we miss the suffering around us. Develop the discipline of seeing the need and being ready to help when you can. Can you pray? Offer support? Don't neglect the "old-fashioned" habit of bringing a meal to a family. Lighten the load of another whenever you can.
CHRISTIAN RESOURCE: INSPIRING DAILY PRAYERS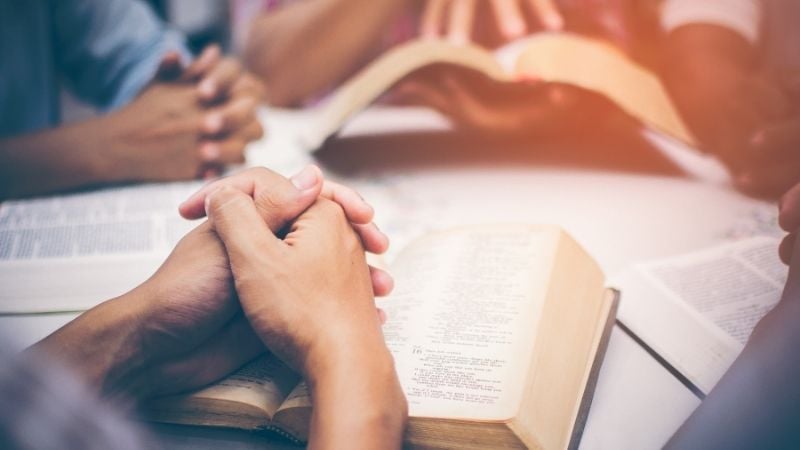 5. Develop Your Prayer Life
"Heal the sick who are there and tell them, 'The kingdom of God has come near to you.'" – Luke 10:9 (NIV)
When Jesus sent the disciples into the nearby towns and villages, He commanded them to heal the sick. As a follower of Christ, you have that same power and authority over sickness and disease. Develop a prayer life that can change the world and bring Christ's healing power into the lives of others.
6. Raise Your Kids in the Christian Faith
"Fathers, do not exasperate your children; instead, bring them up in the training and instruction of the Lord." – Ephesians 6:4 (NIV)
Especially in a cancel culture era, your role as a parent is crucial in helping your kids love God and stand firm in Him. Give your kids a solid foundation in God so they can withstand the onslaught of attitudes and ordinances contrary to your Christian values. Help them establish healthy habits of living for God – especially in today's digital world.
READ ALSO: 10 POWERFUL LESSONS ABOUT LOVE FROM 1 CORINTHIANS 13
7. Practice Patience and Kindness
"Love is patient, love is kind. It does not envy, it does not boast, it is not proud." – 1 Corinthians 13:4 (NIV)
We talk a lot about love, but what does it really mean? Make it a habit to be patient. Find ways to show kindness. When Christianity is a counterculture, acts of kindness and true patience in challenging situations will shine.
8. Find Ways to Serve Others
"I have set you an example that you should do as I have done for you." – John 13:15 (NIV)
On the night He was betrayed, Jesus washed the disciples' feet in a humble act of serving. In a world where people are told to "look out for number one," followers of Jesus serve others instead. It takes humility, but it's another way you can shine as a light when Christianity has become counterculture to our society.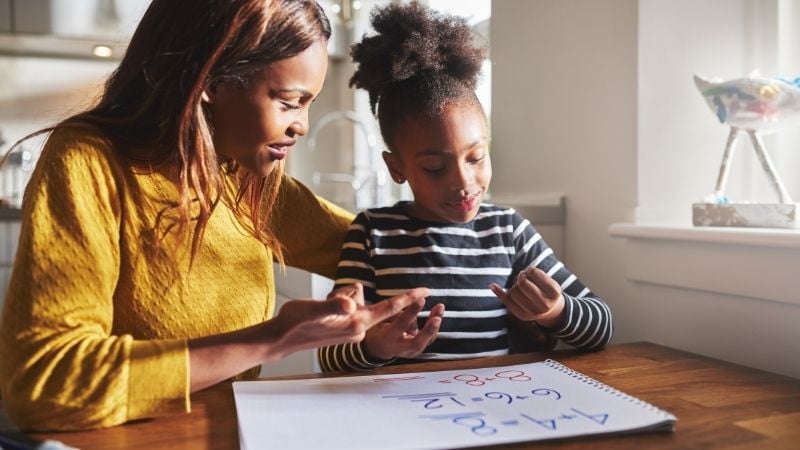 9. Enjoy Life
"The thief comes only to steal and kill and destroy. I have come that they may have life, and have it to the full." – John 10:10 (NIV)
Make it a habit to live life to the full! The Christian walk is not meant to be somber and dull, all work and no play. It's healthy to relax and seek ways to enjoy the full life that Jesus won for you. Go bowling with your family, watch a funny movie together, take a hike and enjoy the beauty of God's creation.
WATCH: CHRISTIAN COMEDIES AVAILABLE ON PURE FLIX
10. Dig Deep
"Therefore everyone who hears these words of mine and puts them into practice is like a wise man who built his house on the rock." – Matthew 7:24 (NIV)
Build your spiritual house on the Rock of Jesus Christ. Dig deep to discover the heights and widths and depths of His love. When everything around you seems to be going crazy, live your life from that solid place in God.
It can be challenging to follow Jesus in the times we live in. Developing healthy ways to live out your Christianity will enable you to be the light God has called you to be in a cancel culture world.
To help you explore this concept more, take some time to watch "The Chosen," a multi-season series about Jesus and His disciples. The show depicts how Jesus chose unsuspecting people to be the ones to preach in His name – stream the first season by becoming a Pure Flix member today.