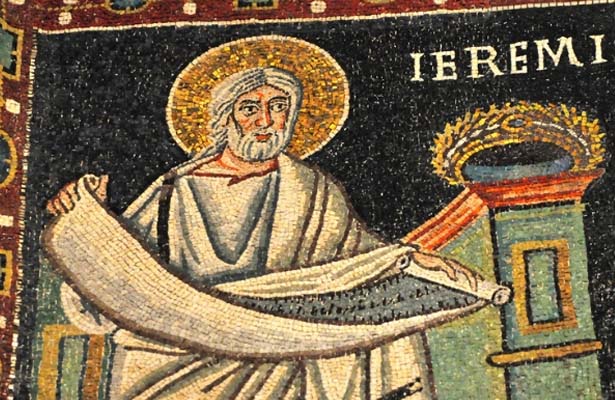 The Bible is filled with prophetic texts, and while some Bible prophecy has already come to fruition throughout the course of history, there are prophets in the Bible who discuss events that many theologians believe are still unfulfilled. It is fascinating to study Bible prophecy today and to gain a full understanding of biblical truth. In that process, it is essential to understand who the prophets are and what they predicted.
There is much Christians can learn about God and historical events when exploring Bible prophecy. Let's explore the five major prophets in the Old Testament:
Isaiah
Isaiah is perhaps most known for being the prophet who predicted Jesus' coming hundreds of years before the transformational event unfolded. The Hebrew prophet wrote numerous texts that we often see at Christmas time — biblical prophecy about Jesus that is quite stunning.
Read Also: End Times Movies and the Theology That Inspired Them
Among the prophets of the Bible, Isaiah predicted in his book — which was written between 739 and 681 B.C. — that the coming Messiah would be born of a virgin, and that he would "rule forever." Here are two verses that highlight these Bible prophecies:
"Therefore the Lord himself shall give you a sign; Behold, a virgin shall conceive, and bear a son, and shall call his name Immanuel." - Isaiah 7:14 (KJV)
"For unto us a child is born, unto us a son is given: and the government shall be upon his shoulder: and his name shall be called Wonderful, Counsellor, The mighty God, The everlasting Father, The Prince of Peace. Of the increase of his government and peace there shall be no end, upon the throne of David, and upon his kingdom, to order it, and to establish it with judgment and with justice from henceforth even for ever. The zeal of the Lord of hosts will perform this." - Isaiah 9:6-7 (KJV)
Isaiah is also believed to have prophesied in Isaiah 53 about Jesus' suffering and death. Again, this Bible prophecy came seven centuries before Christ's birth. Verses 1-5 offer some insight:
"Who hath believed our report? And to whom is the arm of the Lord revealed? For he shall grow up before him as a tender plant, and as a root out of a dry ground: he hath no form nor comeliness; and when we shall see him, there is no beauty that we should desire him. He is despised and rejected of men; a man of sorrows, and acquainted with grief: and we hid as it were our faces from him; he was despised, and we esteemed him not. Surely he hath borne our griefs, and carried our sorrows: yet we did esteem him stricken, smitten of God, and afflicted. But he was wounded for our transgressions, he was bruised for our iniquities: the chastisement of our peace was upon him; and with his stripes we are healed."
Daniel
Daniel is one of the prophets of the Bible who gets the most attention in the end times prophecy realm. His writings are seen by many as predicting some eschatological (end times) events that have not yet come to fruition.
Read Also: End Times Movie Guide
Much like Isaiah, Daniel wrote his text hundreds of years before Jesus' birth (likely sometime around 530 B.C.). There are a mixture of fulfilled and unfulfilled predictions in the book, though much of the intrigue of those who study Bible prophecy today focuses on the unfulfilled elements.
One of the most popular portions of Daniel is chapter 9, which discusses a period of "70 weeks." There are different interpretations of what this looks like, but GotQuestions.org notes that many believe Daniel was prophesying what happens "before Jesus sets up His millennial kingdom." You can read the explanation here.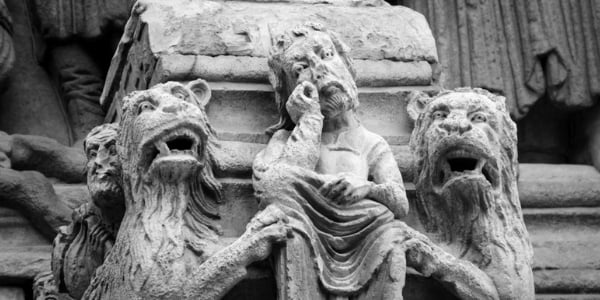 Jeremiah
Jeremiah is another one of the prophets in the Bible worth exploration. He spoke about the "New Covenant," God's plan to send Jesus to redeem humanity. The Gospel Project explains who Jeremiah was and breaks down a bit more about this Bible prophecy:
Jeremiah is often called the "Suffering Prophet" or the "Weeping Prophet" because his prophetic ministry was so difficult, as God had told him it would be. Jeremiah's words of prophecy were not heeded by the people and as a result, they continued to plunge deeper and deeper toward God's discipline. But in the midst of all of this, Jeremiah shared a beautiful message of hope — a new covenant that God would initiate with His people one day. We read about this new covenant in Jeremiah 31:31-34.
It is this promise of the New Covenant, through Jesus, that not only came to fruition with Christ's life and death, but transformed history. Jeremiah 31 tells us that God would "make a new covenant with the house of Israel, and with the house of Judah."
Read Also: 11 Powerful Bible Passages About the End Times and Jesus' Return
Considering that Jesus came to die for humanity's sins, Jeremiah's biblical prophecy in Chapter 21, Verse 34 is fascinating. Text attributed to God reads, "I will forgive their iniquity, and I will remember their sin no more." Here's the fill text of Jeremiah 31:32-34 (KJV):
"Not according to the covenant that I made with their fathers in the day that I took them by the hand to bring them out of the land of Egypt; which my covenant they brake, although I was an husband unto them, saith the Lord: But this shall be the covenant that I will make with the house of Israel; After those days, saith the Lord, I will put my law in their inward parts, and write it in their hearts; and will be their God, and they shall be my people. And they shall teach no more every man his neighbour, and every man his brother, saying, Know the Lord: for they shall all know me, from the least of them unto the greatest of them, saith the Lord: for I will forgive their iniquity, and I will remember their sin no more."
Jeremiah is one of the prophets of the Bible who alludes to the New Covenant, using the very language attributed to God's new relationship with mankind through Christ's sacrifice.
Ezekiel
When it comes to Bible prophecy, Ezekiel is another one of the prophets in the Bible who delivers some fascinating predictions of what's to come. There is plenty of debate over what, exactly, his book prophesied. Regardless, one of the most intriguing portions of the text is chapters 36 through 39.
There is a great deal one can learn through the Book of Ezekiel, but many theologians believe that the restoration of Israel in 1948 was one of the predictions that came to fruition. Ezekiel likely wrote his Old Testament text between 593 and 565 B.C., meaning that his Bible prophecy about Israel was penned nearly 2,500 years before Israel came back on the map following World War II.
As one of the prophets of the Bible, Ezekiel prophesied the rebirth of Israel, describing a vision of a "valley which was full of bones." His vision came at a time when Israel (Judah) was being held by Babylonians in what is called the Babylonian Captivity, thus there wasn't much hope among the people at that moment for a restoration.
The bones in Ezekiel's vision then come back together, with many theologians believing that this signified a future time (i.e. 1948) in which Israel would once again become a nation. Ezekiel 37:4-9 (KJV) reads:
"Again he said unto me, Prophesy upon these bones, and say unto them, O ye dry bones, hear the word of the Lord. Thus saith the Lord God unto these bones; Behold, I will cause breath to enter into you, and ye shall live: And I will lay sinews upon you, and will bring up flesh upon you, and cover you with skin, and put breath in you, and ye shall live; and ye shall know that I am the Lord. So I prophesied as I was commanded: and as I prophesied, there was a noise, and behold a shaking, and the bones came together, bone to his bone. And when I beheld, lo, the sinews and the flesh came up upon them, and the skin covered them above: but there was no breath in them. Then said he unto me, Prophesy unto the wind, prophesy, son of man, and say to the wind, Thus saith the Lord God; Come from the four winds, O breath, and breathe upon these slain, that they may live."
The bones, which stood on their feet and "lived," were then described by God as "the whole house of Israel." Many people see this as Bible prophecy speaking of Israel's eventual return. Ezekiel 38 and 39 also discuss another biblical prophecy that has garnered a great deal of attention: the invasion of God from Magog.
There are many different ideas about what the text is referring to, but many theologians believe this event has yet to come to fruition, and that it will involve a major invasion into Israel. These chapters are worth reading for yourself, but here are some of these references in Ezekiel 38:14-16:
"Therefore, son of man, prophesy and say unto Gog, Thus saith the Lord God; In that day when my people of Israel dwelleth safely, shalt thou not know it? And thou shalt come from thy place out of the north parts, thou, and many people with thee, all of them riding upon horses, a great company, and a mighty army: And thou shalt come up against my people of Israel, as a cloud to cover the land; it shall be in the latter days, and I will bring thee against my land, that the heathen may know me, when I shall be sanctified in thee, O Gog, before their eyes."
You can learn more about the theology of the end times by downloading our "End Times Movies and the Theology That Inspired Them" here.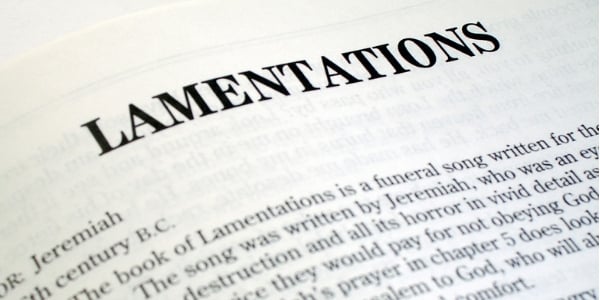 Lamentations
The Book of Lamentations — likely written around 586 or 585 B.C. — is one of the books of the major prophets, though its author is somewhat less definitive. GotQuestions.org notes that the author is believed by many to be Jeremiah, which seems possible for a variety of reasons.
J. Hampton Keathley III wrote that the book was written after Jerusalem's destruction at the hands of the Babylonians in 586 B.C., making that year the earliest possible time frame during which it could have been written. Keathley has more about the book's purpose:
"The primary theme of the book is a lament or mourning over the woes that had fallen on sinful Judah and the pitiable destruction of the holy city and the temple. God's promised judgment for Judah's sin has come. A second theme flows out of this of judgment for sin. Thus the prophet appeals to the chastened nation that they recognize God was just and righteous in His dealings with them, and that they cast themselves upon His mercy in a spirit of repentance."
Not everyone attributes the book to Jeremiah, though Jay Smith notes an interesting reflection about biblical prophecy and Jeremiah's role. He agrees that the book was written shortly after Jerusalem was destroyed, writing that Jeremiah "was an eyewitness."
Read Also: 11 Christian Movies About the End Times
Smith wrote, "He predicted this destruction (as did others), watched it take place, and now in this book he is sadly reflecting on it." Lamentations teaches readers that God can offer hope no matter what unfolds — even if we stray and face consequences for our improper actions.
Lamentations 3:24-25 King (KJV) reads, "The Lord is my portion, saith my soul; therefore will I hope in him. The Lord is good unto them that wait for him, to the soul that seeketh him." You can read more about Lamentations here.
For more on biblical prophecy and Bible prophecy today, consider downloading our "End Times Movie Guide" as well as our end times theology guide.