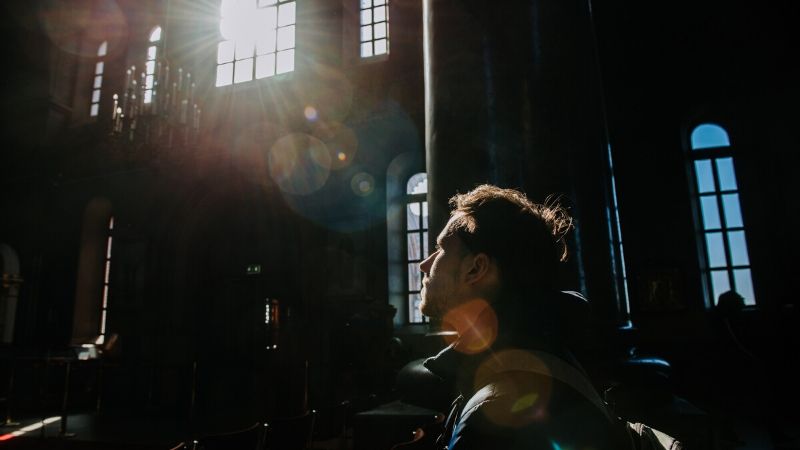 Lee Strobel was once an atheist journalist on a mission to disprove Christianity, but that journey led him on an unexpected path to embracing Jesus.
During his earlier years, Strobel, who was once the legal affairs editor for the Chicago Tribune, found himself undergoing a fascinating and unexpected spiritual transformation — a real-life story that is artfully told in "The Case for Christ," a phenomenal feature film coming to Pure Flix on May 23.
WATCH: SEE 'THE CASE FOR CHRIST' ON PURE FLIX STARTING MAY 23
The journalist-turned-apologist once shared with Pure Flix the phenomenal ways in which his quest to disprove Christianity set him on course to embrace it. The journey in many ways started after his wife, Leslie, became a Christian; at the time, the atheistic Strobel disapproved of her conversion.
"The first word that went through my mind when she told me she became a Christian was 'divorce,'" he told Pure Flix. "I was just going to walk out. I didn't want to be married to a Christian."
Watch Strobel and his wife share their journey — and what audiences can expect from "The Case for Christ":
But as time went on, Strobel slowly discovered that the evidence pointed toward God, and in the end he joined his wife in becoming a Christian.
"God rescued our family," Strobel told Pure Flix, explaining that the "case for Christ" came over the course of time. "It was a cumulative case for me. I did look at scientific evidence ... and realized that points ... powerfully toward the existence of a creator who looks a lot like the God of the Bible."
READ ALSO: THE REAL-LIFE MIRACLE THAT ABSOLUTELY SHOCKED LEE STROBEL
He said the resurrection — and the evidence supporting it — was the key for him, and that's a topic that is shown in great detail in "The Case for Christ" film.
"It was really the miracle of the resurrection and the historical evidence for that that ended up bringing me to faith many years ago," Strobel told Pure Flix Insider.
The movie, which stars actors Mike Vogel (who plays Strobel) and Erika Christensen (who plays Leslie Strobel), documents how Strobel went from an atheist journalist to an apologist who writes bestselling books about faith and Jesus.
Watch a scene from "The Case for Christ":
Tune in to Pure Flix starting on May 23 to see Strobel's journey unfold in "The Case for Christ." Grab a free Pure Flix trial here and start tuning into thousands of faith and family-friendly TV shows and movies.
Bonus: you can watch three documentaries about Strobel's journey and work here.