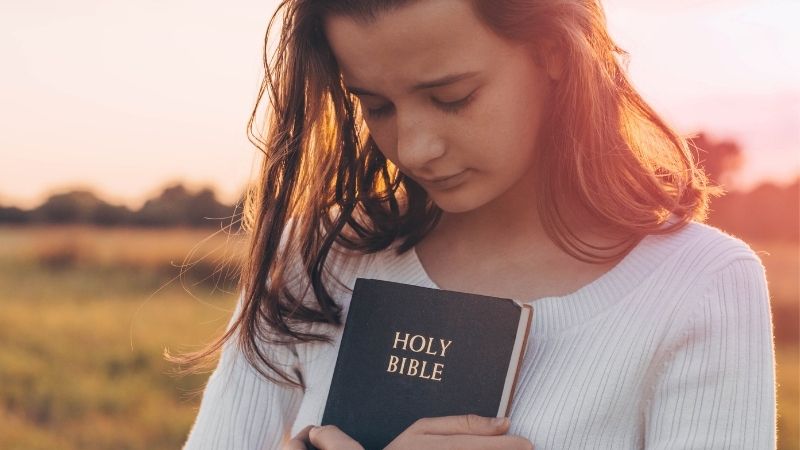 There's a powerful reality that emerges when we closely read Ephesians 6, with the chapter discussing the importance of a "shield of faith" and a prompting for Christians to "put on the whole armor of God." We see these powerful truths emerge in verses surrounding Ephesians 6:10 and Ephesians 6:12, among others.
But what do these proclamations really mean? Let's explore some of the powerful lessons embedded in Ephesians 6.
READ ALSO: 6 ESSENTIAL EPHESIANS 4 LESSONS ABOUT WHAT IT MEANS TO BE A CHRISTIAN
Ephesians 6:10 - Be Strong in the Lord
Ephesians 6:10 (NIV) offers a truly powerful verse that implores us to cling to God. It reads, "Be strong in the Lord and in his mighty power." This is an important reminder, especially as we navigate culture and the struggles we are sure to face in life.
This simple scripture in Ephesians 6:10 reminds us that the Lord is strong, powerful and able to help us. All we need to do is turn to Him. This message becomes even more powerful as we move deeper into Ephesians 6, especially as we discuss the "shield of faith" and the commandment that we "put on the whole armor of God."
READ ALSO: 4 TV SHOWS ABOUT ANGELS, DEMONS & FAITH WORTH STREAMING
Stand Against the Devil's Schemes - Ephesians 6:11
Ephesians 6:11 tells us to "put on the full armor of God" so that we can "stand against the devil's schemes." So, what does that mean, exactly? It means recognizing that Jesus died for us and loves us.
But beyond that, it means relying on prayer, scripture reading and an active Christian life (download our Christian Bible devotional today.
What does it mean to put on the shield of faith? It means moving forward in a daily effort to love God and love others, and to live out the gospel in our daily lives. That is the "shield" that protects us from the evil the Bible tells us exists.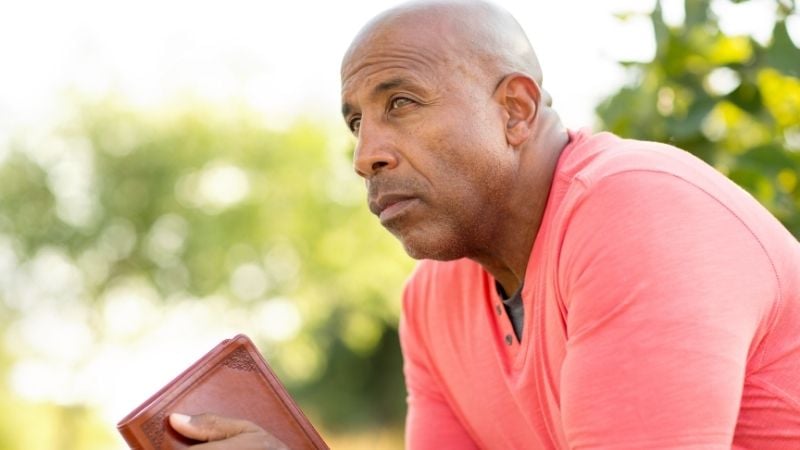 Ephesians 6 - Why We Need the Shield of Faith
One of the most fascinating pieces of scripture can be found in Ephesians 6:12, which proclaims, "For our struggle is not against flesh and blood, but against the rulers, against the authorities, against the powers of this dark world and against the spiritual forces of evil in the heavenly realms."
Humans often focus on the division unfolding before us, yet scripture tells us there is an entirely different battle going on — one that involves "powers of this dark world" and "spiritual forces of evil." This is a truly stirring scripture, but one that calls us back to our need to "put on the whole armor of God."
READ ALSO: WHAT ARE ANGELS, DEMONS AND CHERUBIM? YOUR ULTIMATE EXPLAINER
The Full Armor of God - Ephesians 6
Ephesians 6:13 gives us a fuller lens into what it means to put on the full armor of God. When we equip ourselves with God and faith, this scripture tells us that we are able to stand our ground.
It is through the power of the gospel — and our adherence to it — that we are able to accomplish this. Verses 16 and 17 also implore us to "take up the shield of faith," "the helmet of salvation" and the "sword of the spirit," with the latter two being described as "the word of God."
This again emphasizes the importance of scripture in our lives, especially if we want to have a proper "shield of faith."
Read all of Ephesians 6 on Biblica to see the full context and to better understand these themes around taking up the shield of faith and putting on the whole armor of God. And be sure to download our 5-Day Bible Verse Devotional for a phenomenal way to embark on your journey of faith.