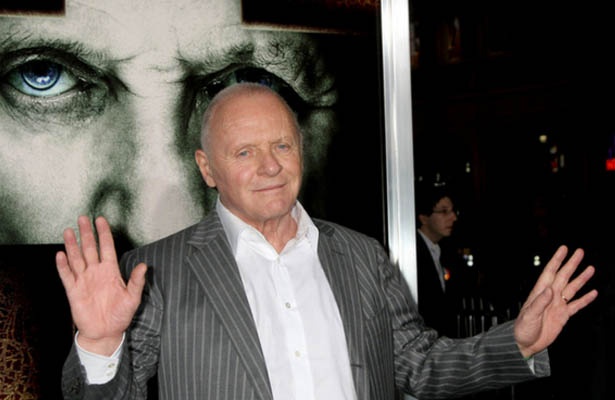 Actor Sir Anthony Hopkins was once an atheist, but he has since changed his view to embrace God's existence, proclaiming during a recent public event that he once struggled with alcoholism and was "disgusted, busted and not to be trusted" — but that a single question about God changed everything.
Hopkins, who spoke last week at the 11th annual LEAP Conference — an event that focuses on youth leadership and success — described how he came to a turning point back in 1975.
It was a woman's introspective question during an Alcoholics Anonymous meeting that deeply resonated with Hopkins, according to The Hollywood Reporter.
Read Also: Candace Cameron Bure Responds to Those Who Mock Prayer
"Why don't you just trust in God?" the woman asked — a question that helped Hopkins overcome his craving for alcohol.
Hopkins previously spoke about these struggles and this transformative moment, telling commentator Piers Morgan back in 2011 that he came to believe in God amid his struggles with alcohol.
"I was hell-bent on destruction. And I just asked for a little bit of help, and suddenly, pow. It was just like, bingo," Hopkins said at the time. "It was like being possessed by a demon, an addiction, and I couldn't stop. And millions of people around like that. I could not stop."
It was the woman's advice that Hopkins trust in God that led the actor to say "why not" before taking what he described as a "quantum leap" out of unbelief.
Read Also: 'The Middle' Star Reveals What Led Him to Christ
Hopkins also addressed the importance of priorities during the LEAP Conference, tackling the quest for money and success head-on.
"If you chase the money, it's not gonna work. And if you chase success, it's not gonna work," he told those in attendance. "You just have to chase whatever you want to be, but live it as if it is happening now. Act as if you're already there, and it'll fall into place."
If you like stories about personal transformation and wish that you could get more of that in your movies and television, sign up for PureFlix.com today.
You can access thousands of inspirational and faith and family-friendly TV shows and movies during your free trial.