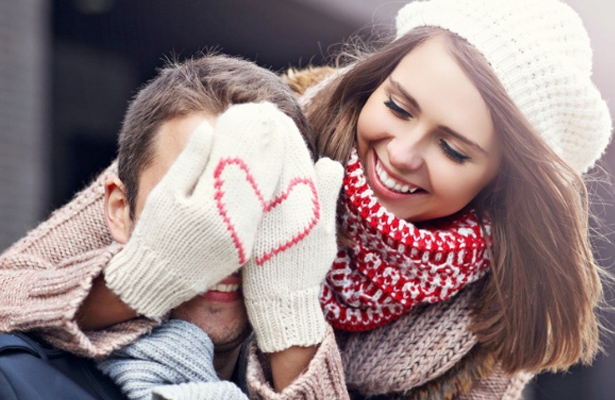 As we celebrate Valentine's Day, with our culture commemorating romantic love in 327 million different ways, I wonder if there's a bigger story to tell about love than we usually give the holiday credit for.
My thoughts drift back to my Uncle Paul Atkinson nearly three decades ago. Paul was the kind of man who would give anyone the shirt off his back, and his shoes and socks, too. He loved his wife, Connie, and their three kids – more than he loved himself. That was because he was born and raised with salt-of-the-earth "love values" that made him a good citizen back when those kinds of virtues were still celebrated.
WATCH: Stream 'The Ultimate Life' on PureFlix.com
He had a good heart, but it was also bad at the same time. Bad in the poor family DNA way that saw all the Atkinson menfolk die far too young. So it came as no surprise in the mid-1990s that Uncle Paul needed a new heart.
But that seemed like an impossible mountain to scale for a hard-working, middle class man with a pre-condition that made him a poor medical insurance candidate. Before the transplant team in Albuquerque, New Mexico could give him a new heart, there were two big challenges. First, he needed at least $50,000 in the bank. And second, the right heart had to be found.
Family and friends from all over, and members of wife Connie's senior citizen "Young At Heart" choir set out to tackle the first problem, staging fundraisers which resulted in $20,000 being raised. Paul's eldest son, Mike, worked for Southwest Airlines, and along with his pal and colleague, Michael T, he was able to coax other Southwest employees into the fund-raising effort as well.
But that last chunk of money proved more difficult to find. That is, until a beautiful 1924 Gibson mandolin was found in an attic of one of the Young at Heart choir members, and was donated to the cause.
WATCH: 11 Must-Watch Movies About Love, Romance and Hope
That's when my cousin, Royce Risser, stepped up. My family was all raised with the same "love values" which Uncle Paul lived in his life. As a Nashville music executive, Royce worked with some of the nation's biggest country music acts, including Marty Stuart and his Fabulous Superlatives. Royce knew Marty had been looking for a new mandolin to add to his band, and when he showed him the beautiful Gibson, Marty flipped. He asked for 24 hours to have the instrument appraised and to pray about a decision.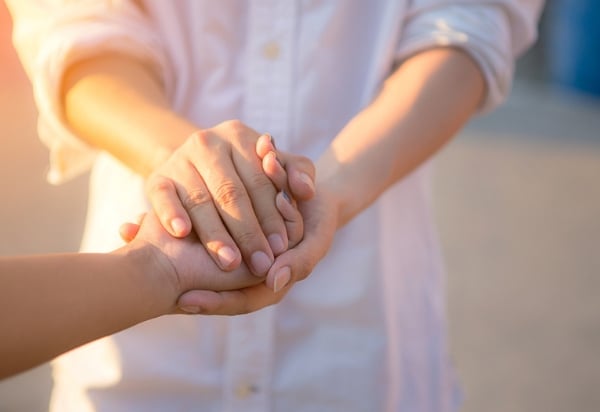 The following day, he presented Paul and Connie a check for the mandolin's appraised value … $31,000. But Paul's elation at having met his fund-raising goal was soon interrupted by a phone call—a donor heart had been found right in Albuquerque. A young mother of five named Diane had been killed in a tragic drive-by shooting.
Seventy-two-hours later, after Paul said a provisional good-bye to his family, he entered the operating room. The donor heart was a perfect match and the amazing operation went off with no complications. Paul's defective heart was removed and he received the gift of life from a complete stranger. Or so everyone thought.
As Paul was recovering in the hospital, Diane's family came to visit him, including Michael T, his son's best friend from Southwest Airlines. The heart had tragically come from Michael T's sister, Diane. After Michael T gave Uncle Paul a teary hug, he put his hand on Paul's chest and felt his sister's heart beating new life into Paul.
A mandolin of great price. A new heart. One family. A very big miracle. And a sacrificial love story for us all.
READ ALSO: 22 Bible Verses About Husbands and Their Role In Marriage
Valentine's Day's historic roots also encompass a far more meaningful view of love than just simple romantic love. According to legend, the Catholic saint, Valentinus, was imprisoned during the Roman Empire's persecution of Christians. While he was in chains in a dungeon, Valentinus prayed for sight to be returned to the daughter of the Roman judge who had imprisoned him.
After Valentinus was executed, the young woman's blindness was cured, and she found a farewell note from Valentinus in which he described the importance of forgiving even our enemies and loving and one another. He signed it, "Your Valentine." The young woman's life was changed forever by this lesson in sacrificial love.
Sure, love is about romance. But it's a far bigger story in our lives because it is the cure for everything that ails us as people and as a culture.
Love fixes every heart.
--
Brian Bird is the Executive Producer and Co-Creator of the Hallmark Channel television series, When Calls the Heart. This opinion article was adapted from his devotional book inspired by the series, When God Calls the Heart to Love.