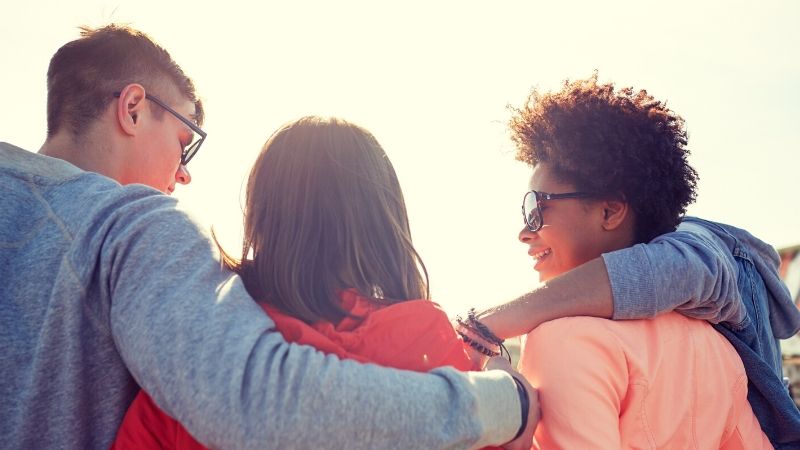 God's message to us is clear: set your mind on things above. Rather than obsessing over the here and now, we're called to focus our attention on Him.
This doesn't mean ignoring what's before us, but it's a call for us to make an effort to base our lives, beliefs and being in our Creator. Rather than an afterthought, God and His standards are intended to be the basis of our lives, as we see in Colossians 3.
WATCH: Stream Thousands of TV Shows, Sermons and Movies on Pure Flix
As we dive into our Colossians 3 commentary, let's explore the many lessons we can take away from this powerful text:
Colossians 3: Set Your Mind on Things Above
Paul delivers a stunning line in Colossians 3:1 (NIV), imploring readers with the following: "set your hearts on things above, where Christ is seated at the right hand of God. Set your minds on things above, not on earthly things."
This message is powerful, as it reminds us of Christ's importance — and that our minds and hearts should be focused on him and his standards, with our love, cares and hopes aligning with His plan for our lives.
It's one thing to conceptualize aligning with Jesus and an entirely different matter to act on doing so, as it requires that we make some key changes in our lives.
Colossians 3 Commentary: Change Your Heart
God gives us every tool, through Him, to be the person we're meant to be, but that doesn't mean it won't require work on our end. Faith isn't a magical wand that turns us into God-loving robots.
Our relationship with the Lord comes from the heart and, like any relationship, requires effort on our part — effort that might include taking key steps to improve our lives. Colossians 3:5-8 (NIV) beautifully speaks to this reality:
"Put to death, therefore, whatever belongs to your earthly nature: sexual immorality, impurity, lust, evil desires and greed, which is idolatry. Because of these, the wrath of God is coming. You used to walk in these ways, in the life you once lived. But now you must also rid yourselves of all such things as these: anger, rage, malice, slander, and filthy language from your lips."
READ ALSO: 6 Pastors And Sermons That Will Help Grow Your Faith, Marriage & More
Part of the "set your mind on things above" process means ridding ourselves of sin. From sexual immorality to lust and greed, the list of possible pitfalls is lengthy. We are called in Colossians 3 to reign in our anger and language.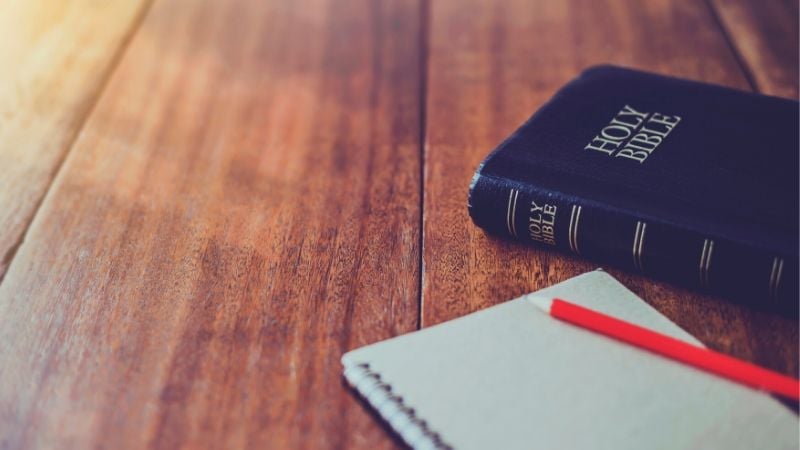 This latter piece is sometimes difficult and overlooked, but pause and consider: do you need to control what's coming out of your mouth? It's worth praying over Colossians 3 and considering how we can all improve in this arena.
Colossians 3:9-10: Love One Another
In addition to our language, we're also called to adhere to truth, with Colossians 3:9 encouraging us not to lie to one another and to allow ourselves to be renewed.
Verse 10 proclaims that we have "put on a new self" — a powerful reminder that should transform us more generally while also inspiring us not to tell falsehoods or speak in unpalatable ways.
READ ALSO: 6 Comedies And Dramas About Pastors And Their Faith
And Paul tells us in Verse 12 to "clothe yourselves with compassion, kindness, humility, gentleness and patience" and Colossians 3:13 reminds us to be forgiving of others.
All of this culminates in a message of peace: one with God, others — and ourselves. Colossians 3:15 drives this point home. That scripture reads, "Let the peace of Christ rule in your hearts, since as members of one body you were called to peace. And be thankful."
In the end, this all falls under the mandate to "set your mind on things above." No matter where you are in life or in your faith journey, stop, pause and pray. Ask God to help fix your eyes on things above and open your heart to His love.
Stay tuned next week for our take on Colossians 4, and to read the entire Book of Colossians, head over to Biblica today.
Looking for more inspiration? Be sure to check out the pastors and sermons streaming right now on Pure Flix. You can access thousands of movies and inspirational titles with your free trial!