In our youthful culture, we fear and avoid aging. We fight wrinkles, color gray hair, and focus every effort on staying young. But what does the Bible say about aging? Here are nine Bible verses about age.
Genesis 25:8
The first time we see a reference to aging in the Bible is in Genesis, with the father of Israel.
"Then Abraham breathed his last and died at a good old age, an old man and full of years; and he was gathered to his people." (Genesis 25:8, NIV)
The previous verse tells us Abraham was 175 when he died. This tells us old age is good, and that when people die and their family mourns them, that is the appropriate response.
Resource: Clean Classics Movie Guide
Leviticus 19:32
Entertainment often portrays the elderly as feeble or foolish, but that isn't how the Bible says we should view them.
"Stand up in the presence of the aged, show respect for the elderly, and revere your God. I am the LORD. (Leviticus 19:32, NIV)
Teach children when they are young to treat the elderly with respect. Even body language should be respectful. Young children who may not understand the heart can still open doors and honor older family members with their actions. The Bible equates respecting elders with reverence for God.
Job 12:12
One of the benefits of old age is the lifetime of knowledge and experience that comes with it.
"Is not wisdom found among the aged? Does not long life bring understanding?" (Job 12:12, NIV)
Seek counsel from those who possess wisdom and have the worldly knowledge that comes from a lifetime of experience.
Psalm 92:14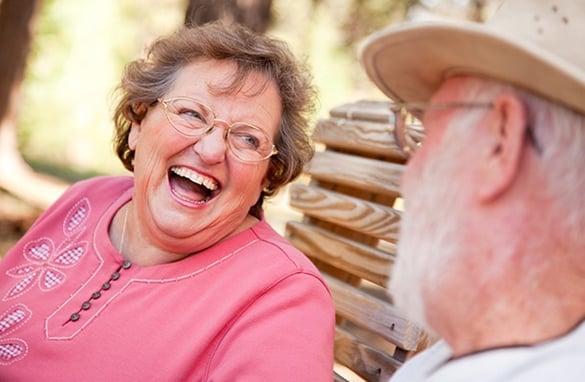 One reason people fear aging is that they feel they will outlive their usefulness.
"They will still bear fruit in old age, they will stay fresh and green." (Psalm 92:14, NIV)
Aging isn't fading away. Many spend their retirement years serving others, enjoying their families, and making a difference in ways they couldn't when they were younger.
Proverbs 23:22
We should honor our parents, not just when we are children, but as they age.
"Listen to your father, who gave you life, and do not despise your mother when she is old." (Proverbs 23:22, NIV)
As some people reach adulthood, they begin to feel they know more than their parents. Even when you disagree with your mother and father, always treat them with respect.
Psalm 90:12
Each day is precious, no matter how many of them God grants us.
"Teach us to number our days, that we may gain a heart of wisdom." (Psalm 90:12, NIV)
Instead of fighting against the number of years that have gone buy, approach each day as an opportunity to bring God glory.
1 Kings 3:14
Do you want to live longer? Obey God.
"And if you walk in obedience to me and keep my decrees and commands as David your father did, I will give you a long life." (1 Kings 3:14, NIV)
The Bible links following the principles in the Bible with longevity.
Deuteronomy 32:7
We should remember previous generations.
"Remember the days of old; consider the generations long past. Ask your father and he will tell you, your elders, and they will explain to you." (Deuteronomy 32:7, NIV)
Honor scripture by sitting down with an elderly family member and soaking up their knowledge. Ask about their family members and consider recording their stories for future generations.
Isaiah 46:4
God's faithfulness endures no matter what our age.
"Even to your old age and gray hairs I am he, I am he who sustains you. I have made you and I will carry you; I will sustain you and I will rescue you." (Isaiah 46:4, NIV)
Aging isn't something we have to fear. We can always count on God to protect us. Every day spent in relationship with him is precious, and he promises to be with us from beginning to end. The Clean Classics Movie Guide provides a reference for those seeking movies focused on living a life that honors God every day.