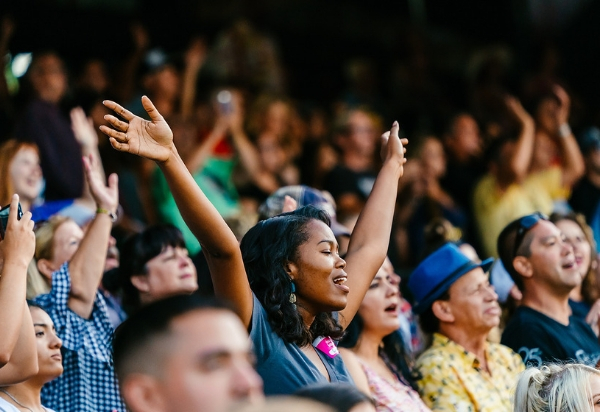 In a stunning show of faith and newfound devotion, 8,670 people made the life-altering decision to accept Jesus Christ and follow the gospel this weekend during Pastor Greg Laurie's SoCal Harvest, an evangelistic crusade held at Angel Stadium in Anaheim, California.
"An amazing ending to an amazing night," Laurie wrote in a Sunday evening Facebook post. "The SoCal Harvest was packed with over 100,000 in attendance over 3 nights and best of all, 8,670 made professions of faith."
LOOKING FOR HOPE? Watch Uplifting Movies and TV Shows Right Now on PureFlix.com
Thousands flooded from the stands and onto the field to publicly proclaim their newfound love for Jesus after Laurie invited them to make this very personal decision during sermons held on Friday, Saturday and Sunday.
"You have an appointment with God tonight. This is your night to come into a relationship with Jesus Christ," Laurie said on Saturday evening. "You can go from hopeless to hope, from emptiness to fulfillment and from guilt to forgiveness."
READ ALSO: Greg Laurie: It's Time for Another 'Jesus Revolution'
He continued, "Because hope has a name, and it's Jesus Christ, and he is here to change your life tonight."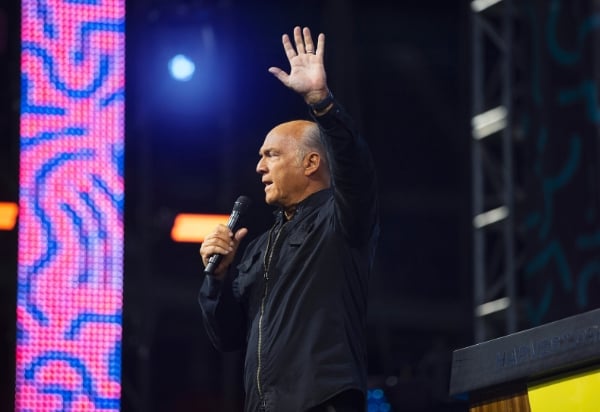 A combined 100,000 people showed up over the weekend to hear Laurie preach the gospel and to see performances from famed Christian music acts like Jeremy Camp, the Newsboys and Lecrae, among others.
READ ALSO: Greg Laurie's 'Crazy, Chaotic' Childhood and His Path to Faith
SoCal Harvest marked Laurie's 30th year of holding Harvest crusades — events known for sparking massive professions of faith.
If you're looking for more inspiration, you're in luck. Watch "Greg Laurie TV" on PureFlix.com, a streaming service that also offers thousands of other faith and family-friendly TV shows, movies and original programs — all accessible with a free one-month trial. Take it for a test drive today!