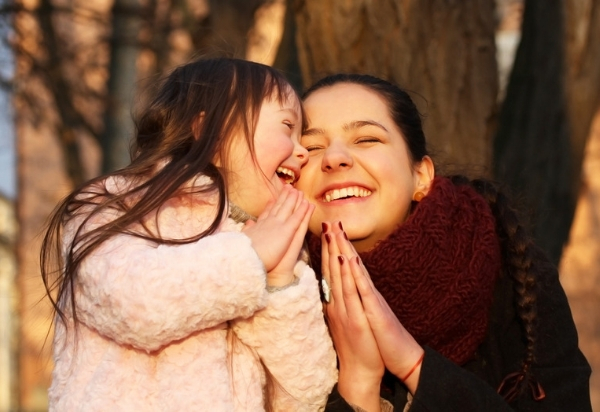 The power of prayer is spoken about throughout the Bible, but while many of us know or have at least read verses about praying, it's easy to sometimes de-emphasize the importance and power of invoking God. Whether we are grateful or struggling, power of prayer scriptures reveal to us the call we have as Christians to regularly communicate with the Lord.
Even if you have a healthy prayer life perhaps there are areas in which you can improve. The following list not only provides scriptures that emphasize the power of prayer, but it also explores various groups of people whom we should consider in prayer.
LOOKING FOR HOPE? Watch Uplifting Movies and TV Shows Right Now on PureFlix.com
Consider taking a look at this guidance and then making a prayer list that you can consult as you seek God each day — a list of names of people who fit into the following categories:
The Power of Prayer: Praying for Spouse
"Pray continually." - 1 Thessalonians 5:17 (NIV)
The Bible tells us to pray continuously, and who better to pray for than your partner? Take time to specifically pray for your husband or wife, asking God to help guide him or her, to help with any struggles and to bring about peace in his or her life.
Remember to Pray for Your Children
"Do not be anxious about anything, but in every situation, by prayer and petition, with thanksgiving, present your requests to God. And the peace of God, which transcends all understanding, will guard your hearts and your minds in Christ Jesus." - Philippians 4:6-7 (NIV)
Life might get chaotic, but the power of prayer scriptures in the Bible makes it clear that prayer is an essential part of the faith experience. Considering the important task parents have, it's essential that we turn to God and the Bible and seek the Lord on behalf of our kids.
SUBSCRIBE to The Pure Flix Podcast for Amazing Interviews and Content
In a chaotic culture, guidance and prayer are important tools to help protect and equip our children.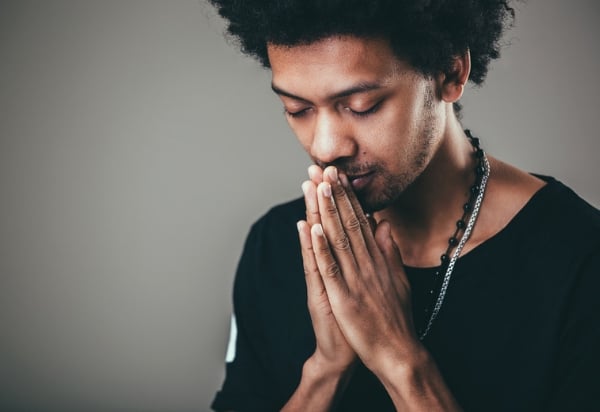 Pray for Your Own Guidance
"Therefore I tell you, whatever you ask for in prayer, believe that you have received it, and it will be yours." - Mark 11:24 (NIV)
One of the hardest struggles in understanding the power of prayer is comprehending the fact that verses about praying don't promise that we'll receive whatever we ask. Instead, we're told to pray for and seek God's will for our lives.
If we're going to help our children and lead our families, it's important that we pray for God's guidance over our own lives, as verses about praying make clear.
Pray for Your Family Members & Friends
"Is anyone among you in trouble? Let them pray. Is anyone happy? Let them sing songs of praise." - James 5:13 (NIV)
Power of prayer verses emphasize the importance of invoking God, though it can be so easy to forget to ask God to help, sustain and guide those closest to us. As you explore verses about the power of prayer, remember to add family members and friends to your list.
Are there people struggling in your family? Are people in your life in need of the Lord? Remember them each day as you seek God's presence in your own life.
READ ALSO: 5 Peaceful Night Prayers to End Your Day
The Power of Prayer: Think of Those Suffering in Your Community
"He will respond to the prayer of the destitute; he will not despise their plea." - Psalm 102:17 (NIV)
As we look to the Bible and ponder the power of prayer, let's remember those who are less fortunate in our local communities. Perhaps someone is ill and needs help, or maybe there's a homeless person you've encountered that needs encouragement.
In addition to taking actionable steps to help these people, power of prayer scriptures also call us to consider adding them to our prayer lists and to seek God on their behalf. The power of prayer can change everything.
Politicians and Leaders Need Prayers Too
"I urge, then, first of all, that petitions, prayers, intercession and thanksgiving be made for all people — for kings and all those in authority, that we may live peaceful and quiet lives in all godliness and holiness." - 1 Timothy 2:1-2 (NIV)
Many of us forget the importance of praying for our leaders, especially in a divided era. But if we explore the power of prayer scriptures it's clear that we must pray for our political leaders — even those we don't particularly like.
The power of prayer can change hearts and minds, and regardless of political party or ideology, we should lift up all elected officials in prayer. Consider this the next time you make a prayer list.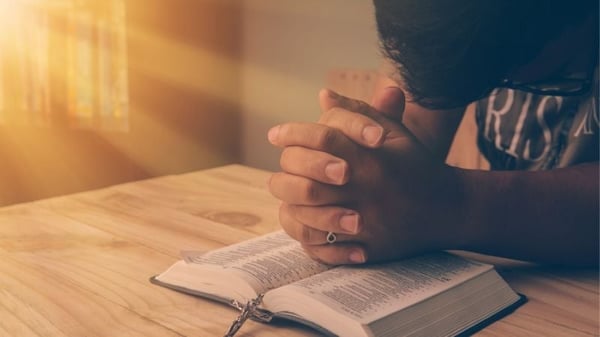 The Power of Prayer: Impacting Hollywood
"But to you who are listening I say: Love your enemies, do good to those who hate you, bless those who curse you, pray for those who mistreat you. If someone slaps you on one cheek, turn to them the other also. If someone takes your coat, do not withhold your shirt from them. Give to everyone who asks you, and if anyone takes what belongs to you, do not demand it back." - Luke 6:27-30 (NIV)
Many people get frustrated with the negative content coming out of Hollywood. And while that's understandable and we should take steps to protect what entertainment is in our homes, it's also important that we pray for actors, producers, directors and others in Hollywood.
Similar to politics, this includes those we may strongly disagree with. It's never too late for God to change someone's heart — remember that!
Praying for People You Dislike
"But I tell you, love your enemies and pray for those who persecute you." - Matthew 5:44 (NIV)
Verses about praying tell us the importance of praying for our enemies, those we dislike and people who have mistreated us. It can sometimes seem difficult or counterintuitive, but the power of faith and prayer encourages us to have love and compassion for everyone.
In need of more guidance and inspiration? Be sure to visit the Pure Flix Insider blog and sign up for PureFlix.com today. You can access thousands of inspirational and faith and family-friendly TV shows and movies for free during your one-month trial.