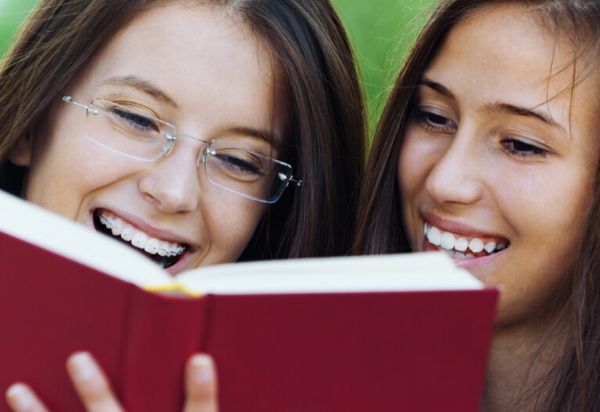 The Book of James is a relatively short, five-chapter book of the Bible, but despite it's brief length, this epistle is filled with essential spiritual advice and guidance.
Let's start this month by looking at James 1, which offers insight on trials and tribulations and helps explain the importance of living out an authentic Christian faith.
LOOKING FOR HOPE? Watch Uplifting Movies and TV Shows Right Now on PureFlix.com
James 1:2-4: Diving Into Perseverance
Let's start exploring James Chapter 1 by looking at James 1:2. The book opens by noting that the letter was written by James (the man who is believed to be one of Christ's brothers), before James 1:2 makes a stunning proclamation.
"Consider it pure joy, my brothers and sisters, whenever you face trials of many kinds," James 1:2 (NIV) reads, with verse 3 continuing, "Because you know that the testing of your faith produces perseverance."
Later on in the chapter, James 1:12 (NIV) proclaims that anyone who perseveres under trial is "blessed."
James 1:2-4: Gaining Strength
In this way, James Chapter 1 opens by reminding us that we can learn and grow even in our hardest of times. This is a reminder that tests of our faith can yield perseverance and strength.
READ ALSO: This Is the Shortest Chapter in the Bible but It Delivers BIG Lessons
James 1:4 (NIV) expounds upon this lesson, reminding us that we can grow in spiritual strength and maturity: "Let perseverance finish its work so that you may be mature and complete, not lacking anything."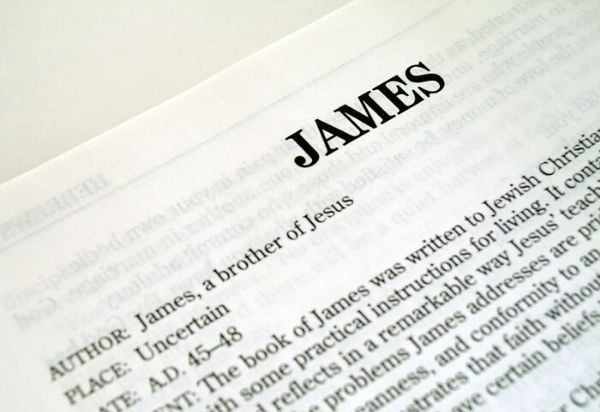 Life can get tough at moments, but with God we know anything is possible; we can look to Him for guidance and strength.
How to Find Wisdom: The James 1 Lesson
In addition to perseverance and strength, any good James 1 commentary will mention the advice given to help us find knowledge and wisdom.
According to James, all we need to do is turn to God and ask. James 1:5 (NIV) reads: "If any of you lacks wisdom, you should ask God, who gives generously to all without finding fault, and it will be given to you."
READ ALSO: 38 Powerful Bible Verses For Overcoming Life's Struggles
So, when we find ourselves uncertain of where to turn when it comes to morals, values, right and wrong, we can find solace in simply turning to God to ask for His Truth to be revealed.
James 1 Commentary: Humility is Something to Heed
James Chapter 1 dives into the issue of "humble circumstances," telling those in that social position to "take pride in their high position."
James 1:10-11 (NIV) also has a warning for the rich — one that seemingly urges people to put their true faith in what matters and not in material things.
Be Slow to Speak: James 1 Commentary
One of the most important pieces of advice in James Chapter 1 comes in James 1:19-20. These verses encourage believers to be "quick to listen, slow to speak and slow to become angry."
READ ALSO: 20 Bible Verses About Strength: God's Word on Faith in Hard Times
This timeless advice is particularly important in our social media era — one that rewards quick responses that often encourage us to do just the opposite of what this advice calls for.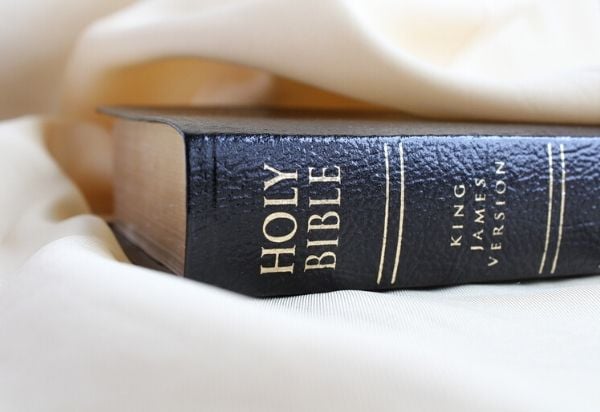 Verse 21 adds another element that we should consider as we navigate a difficult culture: "Therefore, get rid of all moral filth and the evil that is so prevalent and humbly accept the word planted in you, which can save you."
James 1: Help Yourself and Others
As we come to the end of this James 1 commentary, it's essential to look to the final few verses to see the importance of not only looking after the well-being of others, but also ourselves.
We are called to guard our own hearts and to serve those in need. James 1:27 (NIV) reads:
"Religion that God our Father accepts as pure and faultless is this: to look after orphans and widows in their distress and to keep oneself from being polluted by the world."
These powerful James 1 lessons offer us with a great deal to ponder. You can read the entire chapter over at Biblica.
Each week in January, Pure Flix Insider will dive into another chapter of this fascinating book, bringing you inspiration along the way.
For more daily, uplifting content, be sure to read the Pure Flix Insider blog and head on over to PureFlix.com to watch thousands of TV shows and movies — entertainment you can access with a free trial.