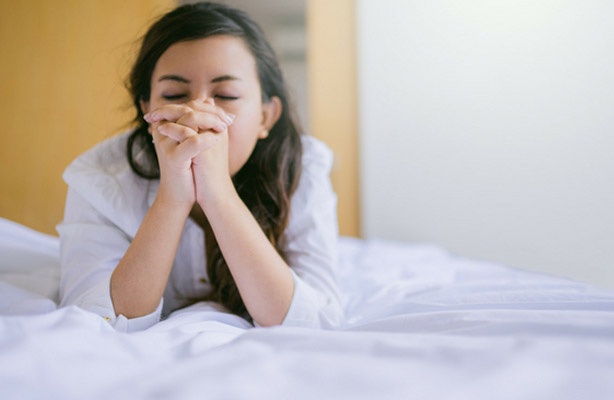 Leave a Comment
Updated on 6/19/18 7:00 AM by

Sarah Hartland
The best way to unwind and end your day on a positive, thankful note (no matter the circumstances) is with a nighttime prayer. At the end of a stressful day, if you're drawing a blank on what to say to God, these peaceful prayers are a great place to start.
Night Prayer to Give Thanks
Not only does gratitude have scientifically proven benefits, but Scripture also calls us to "give thanks to the Lord" (1 Chronicles 16:34). This prayer from Rebecca Barlow Jordan is a great way to give thanks. Add to it what you are thankful for from that day, and it makes an excellent bedtime prayer.
Dear God, we thank you tonight for the good day and for the special way you take care of us all the time. Thank you for the fun times outside and the quiet times inside, and for helping us learn new things every day.
Thank you for creating us special, exactly the way you wanted. Thank you for protecting us throughout the day. Forgive us for the wrong things we do. Thank you for loving us even when we disobey or try to do things our way. Help us to always choose your way, God, because it's always best. We pray for all the people who don't know you, and that they will come to understand your love for them, too.
Bless our family and thank you for good times together and apart. Bless our friends and those we love, including our grandparents, our aunts and uncles and cousins. Thank you for our home and a place to sleep and good food to eat. Help us rest well, give us peaceful dreams, and send your angels around our home to protect us throughout the night. Teach us to trust you and to love you more and more. You are good; you are great; and you are faithful, God. And we love you. Good night. In Jesus's precious name, Amen.
Read Also: 7 Ways to Show Thanks Right Now
Night Prayer to Ease a Worried Mind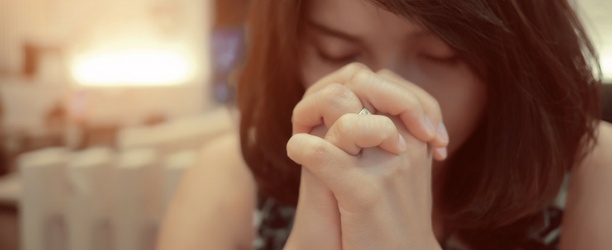 It can be hard to come before God after a stressful day. If your mind is full of worries, this beautiful prayer by Rick Warren will help you cast your cares on God:
Dear Father, I admit that I often forget that you are with me. I often forget what you're like. Would you please forgive me for that? I need to get to know you better. I need to get to know your Word and your promises better. Help me to put you first in every area of my life. Help me to live one day at a time. Help me to not worry about tomorrow but instead focus on what you're doing in my life right now. I want to trust in your promise to take care of every one of my needs — financial, relational, physical, social, spiritual, and emotional. Help me to trust you more and worry less. I pray in Jesus' name. Amen.
Read Also: Prayers for a Healthy Pregnancy You'll Want to Memorize
Night Prayer to Dispel Fear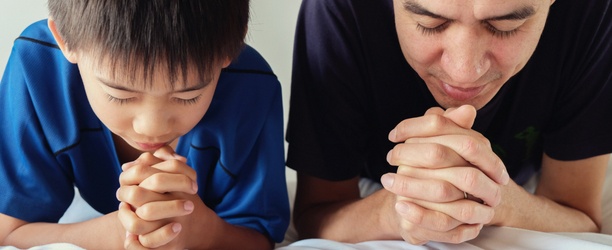 You may be long past your fear of the dark, but the quiet of night can still bring about worries and fears. If you're struggling to sleep because of fear in your life, pray 2 Timothy 1:7, a powerful verse about the courage God gives each of us:
For God's not given me a spirit of fear,
But a spirit of love,
and of power, and a sound mind,
To live each day and glorify his name.
Night Prayer for Children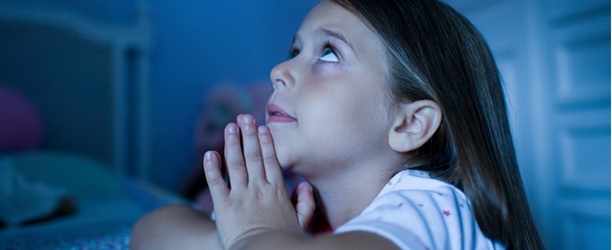 Sometimes, the classics are the best place to start. This familiar 18th century children's prayer isn't just for kids. It is a great reminder that God has control over our lives, even as we sleep:
Now I lay me down to sleep,
I pray the Lord my soul to keep.
If I should die before I wake,
I pray the Lord my soul to take.
Alternative Version for Children:
Now I lay me down to sleep,
I pray the Lord my soul to keep,
Watch and guard me through the night,
and wake me with the morning light.
Amen.
Psalms to Pray Over Your Children at Night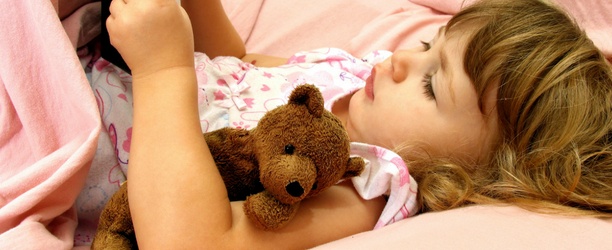 Author and blogger Luke Gilkerson wrote about the importance of praying over your children before bed. It teaches them to rely on God, sets a good example, and protects them as they sleep. Prayers from the heart or recited prayers are great, but even better? The Bible itself. Psalms is full of great passages and prayers. Here are three Gilkerson recommends:
Psalm 121
I lift up my eyes to the mountains—
where does my help come from?
My help comes from the Lord,
the Maker of heaven and earth.
He will not let your foot slip—
he who watches over you will not slumber;
indeed, he who watches over Israel
will neither slumber nor sleep.
The Lord watched over you—
the Lord is your shade at your right hand;
the sun will not harm you by day,
nor the moon by night.
The Lord will keep you from all harm
he will watch over your life;
the Lord will watch over your coming and going
both now and forevermore.
Psalm 139: 7-12
Where can I go from your Spirit?
Where can I flee from your presence?
If I go up to the heavens, you are there;
if I make my bed in the depths, you are there.
If I rise on the wings of the dawn,
if I settle on the far side of the sea,
even there your hand will guide me,
your right hand will hold me fast.
If I say, "Surely the darkness will hide me
and the light become night around me,"
even the darkness will not be dark to you;
the night will shine like the day,
for darkness is as light to you.
Psalm 63:5-8
My soul will be satisfied as with fat and rich food,
and my mouth will praise you with joyful lips,
when I remember you upon my bed,
and meditate on you in the watches of the night;
for you have been my help,
and in the shadow of your wings I will sing for joy.
My soul clings to you;
your right hand upholds me.