If you or a loved one are struggling and in need of hope and inspiration, this Bible verse list can help. Even when life gets us down, we can turn to the scriptures to find inspirational and timeless truths that can help us face any and all uphill battles.
READ ALSO: 38 Powerful Bible Verses For Overcoming Life's Struggles
So, let's dive into some important truths you can share with a friend or family member who is going through a difficult time. Or, maybe you need these scriptural truths. Either way, we hope this list deeply inspires:
Perseverance, Character and Hope: Romans 5: 3-5
"Not only so, but we also glory in our sufferings, because we know that suffering produces perseverance; perseverance, character; and character, hope. And hope does not put us to shame, because God's love has been poured out into our hearts through the Holy Spirit, who has been given to us." - Romans 5:3-5 (NIV)
No matter what we face in life, this Bible verse reminds us that suffering can help us grow as human beings. From our character to the depths of our hope, we can learn and progress in the midst of our pain if and when we turn everything over to God.
Perseverance can sometimes feel hard to have in the midst of pain and struggles, but we can live with confidence as we navigate difficulties, knowing God is on our side.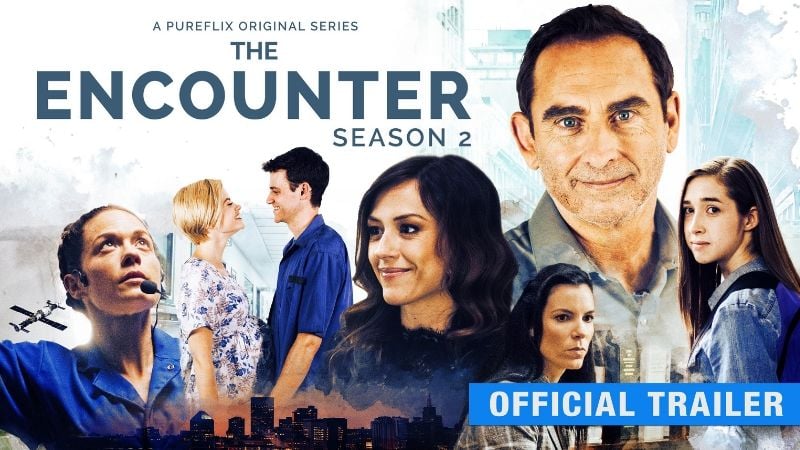 Looking for hope? Consider streaming season two of "The Encounter," now on PureFlix.com. This dramatic series — a PureFlix.com original — features a Christ-like figure known as "The Man," who appears in present day to help those in need.
Watch "The Encounter" right now and get deeply inspired on your own journey.
God Deeply Loves Us: Romans 8:28
"And we know that in all things God works for the good of those who love him, who have been called according to his purpose." - Romans 8:28 (NIV)
It's sometimes easy to feel forgotten amid our pain. And when we don't turn to God to seek His love, we can also feel separated from Him. But the Bible tells us that "God works for the good of those who love Him."
We might not always understand the "why," but we can know that Jesus is on our side and that God has a plan. The results might not be as we've intended, but we must trust that His plan for our lives and the lives of those around us is patently sound.
If you're looking to watch something that inspires you to see God's love and plans in action, consider popping some popcorn and checking out "Sweet Inspirations" on PureFlix.com.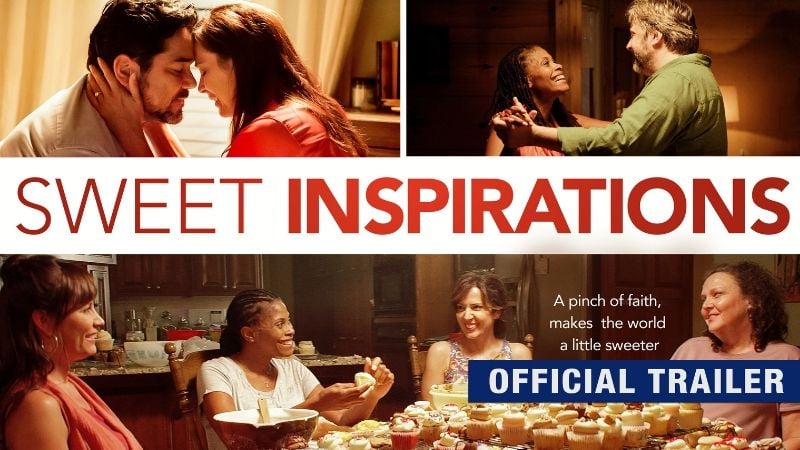 It's a film that focuses on four middle-aged ladies who discover purpose when they launch a unique fundraising effort to save a local women's shelter from imminent foreclosure, testing the limits of their friendship and themselves. Watch the trailer on PureFlix.com!
Let God Tackle Your Anxiousness: Philippians 4:6-7
"Do not be anxious about anything, but in every situation, by prayer and petition, with thanksgiving, present your requests to God. And the peace of God, which transcends all understanding, will guard your hearts and your minds in Christ Jesus." - Philippians 4:6-7 (NIV)
There's a lot in life to feel hurt and scared over. Sure, life is beautiful, but the difficult moments can leave us fearful of what will happen next. And sometimes, we let fear overtake us, enveloping us into worry and overwhelming internal chaos.
But this verse reminds us that we must turn to God in prayer no matter what we face, as He is ready and willing to hear our requests of Him. We can find solace with His peace — "which transcends all understanding."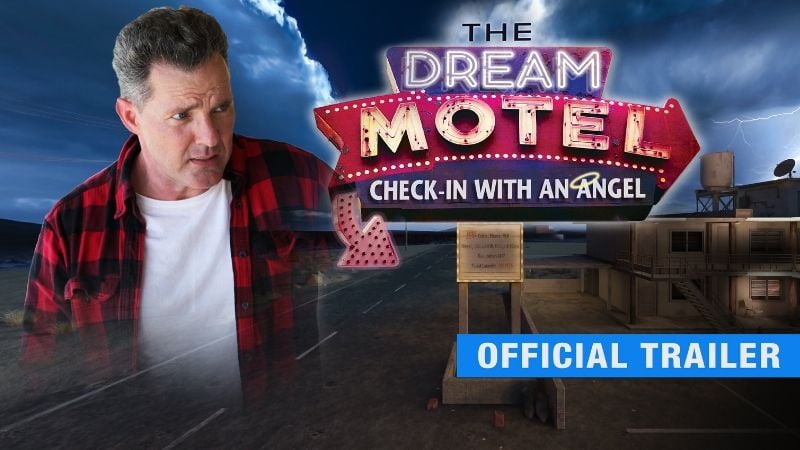 Want more inspiration? Consider checking out "The Dream Motel" on PureFlix.com, a series that allows you to look into the lives and struggles of characters who face their past, present and future.
Guests at The Dream Motel find themselves learning that "all things are possible." Watch the trailer for the series right now.
Confess Your Sins: 1 John 1:9
"If we confess our sins, He is faithful and just to forgive us our sins, and to cleanse us from all unrighteousness." - 1 John 1:9 (NIV)
Sometimes, our struggles are rooted in our refusal to confess or admit to our own sins. Where have we gone wrong? What could we have done better? In Jesus we have a redeemer who died on the cross to forgive us and cleanse us.
So, rather than being "stuck" in our past mistakes, let's admit our faults, commit to changing and turn from our negative ways. And you can start all of this with heartfelt prayers, as you seek to move forward.
We all make mistakes, and we can all learn from our journeys toward remedying them. If you're looking for more inspiration on this front, consider streaming "The Wanderer" on PureFlix.com, a dramatic series about a World War II veteran named Louis Valentini who takes a traveling salesman job, selling jewelry to women across the continent.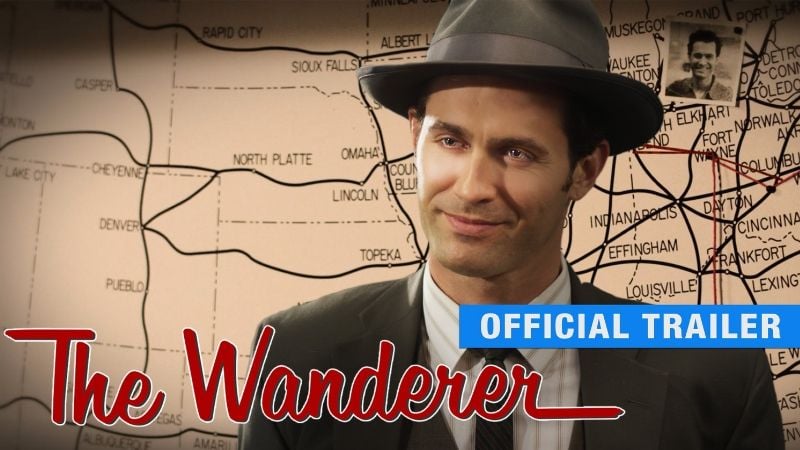 But his natural good looks and unknown past will soon get in the way of his girl, his career, and the law. Watch the trailer for "The Wanderer" right now on PureFlix.com.
Seek God: Colossians 3:2
"Set your minds on things above, not on earthly things." - Colossians 3:2 (NIV)
When we struggle, we can understandably only see what's before us, but what if we were to faithfully turn our attention above, appealing to the Lord with our pain, requests and praises?
Many times, we find ourselves in hurt and pain when we've looked to "earthly things," but it is by turning to God that we can truly find solace. Seek Him today.
And last but not least, consider building up your faith with our large library of sermons and ministry content. From well-known pastors to life-affirming series, there's plenty to watch right now over at PureFlix.com that will inspire and guide you.
Plus: you can read the Bible right now over at Biblica, a powerful resource for the gospel.