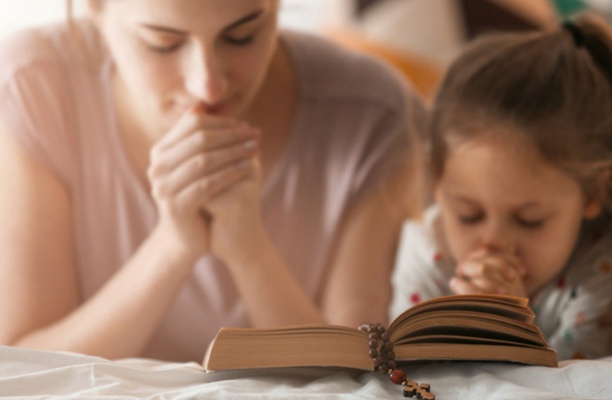 Prayer is a powerful tool that can connect people to the Almighty, as they seek guidance for themselves, relief for loved ones and a more relational experience with God. One of the uncertainties that arises for many, though, is how to pray. The Bible makes it clear that invoking God is important, but the scriptures also give us some guidance on how to pray to God.
This "learning to pray" guidance is important, as many people wrongly assume that there's something special they must do to pray — or that they are somehow unqualified or unable to speak to God. Fortunately, praying to God is a seamless experience that is meant to fortify and connect us to our Creator.
Read Also: Prayer Matters: Inside America's Historic Reliance on God
In Jesus' Sermon on the Mount, Christ details some of the ingredients that people should consider as they enter into an active prayer life.
First, he said in Matthew 6 that people shouldn't stand on street corners or in synagogues intentionally praying aloud so that they can be seen doing so by others. Rather, Jesus said prayer should be personal and "in secret" between individuals and the Almighty.
Jesus goes on to give the following guidance about prayer in Matthew 6:9-13 (NIV):
"This, then, is how you should pray: 'Our Father in heaven, hallowed be your name, your kingdom come, your will be done, on earth as it is in heaven. Give us today our daily bread. And forgive us our debts, as we also have forgiven our debtors. And lead us not into temptation, but deliver us from the evil one.'"
GotQuestions.org summarizes this text — known as the "Lord's Prayer" — as follows:
"It is an example of the things that should go into a prayer — worship, trust in God, requests, confession, and submission."
So, when it comes to deciding how to pray to God, Jesus' words provide some very clear guidance. The great theologian Martin Luther also offered lots of advice about prayer, encouraging believers to both start and end the day by turning to God.
"It is a good thing to let prayer be the first business of the morning and the last at night. Guard yourself carefully against those false, deluding ideas which tell you, 'Wait a little while. I will pray in an hour; first I must attend to this or that,'" Luther wrote in "A Simple Way to Pray." "Such thoughts get you away from prayer into other affairs which so hold your attention and involve you that nothing comes of prayer for that day."
Setting priorities is key. Below, find five additional tips to help guide you as you pray to God. Learning to pray in a more effective way can help change your entire dialogue with the Almighty:
Pray From the Heart
"Do not be anxious about anything, but in every situation, by prayer and petition, with thanksgiving, present your requests to God. And the peace of God, which transcends all understanding, will guard your hearts and your minds in Christ Jesus." -Philippians 4:6-7 (NIV)
Praying from the heart is essential. Rather than memorizing a specific prayer and reciting only that invocation when you pray to God, let the words you speak come from the heart. While following the pattern of the "Lord's Prayer" is helpful, you can — and should — absolutely turn to God in your time of need, even if your prayer is candid, open, heartfelt and structurally "messy."
If you're struggling or facing an uphill battle, be honest with Him about your emotions, ask for guidance and pray that God would grant you His peace and wisdom.
It's important to truly be honest, as God already knows the wishes and desires of your heart — and He's well aware of the challenges you face.
Read Also: 4 Ways Morning Prayer Will Change Your Life
Pray Intentionally
"And I will do whatever you ask in my name, so that the Father may be glorified in the Son. You may ask me for anything in my name, and I will do it." -John 14:13-14 (NIV)
It's also important to be intentional when we pray. Remember that no matter how impossible something seems, anything is possible with God. Be specific about your requests as well as your gratitude.
It's important during your daily prayer journey to include overt thankfulness, confess your sins, submit to God and place your trust in Him, as these are all of the elements Jesus encouraged us to consider as we pray to the Lord.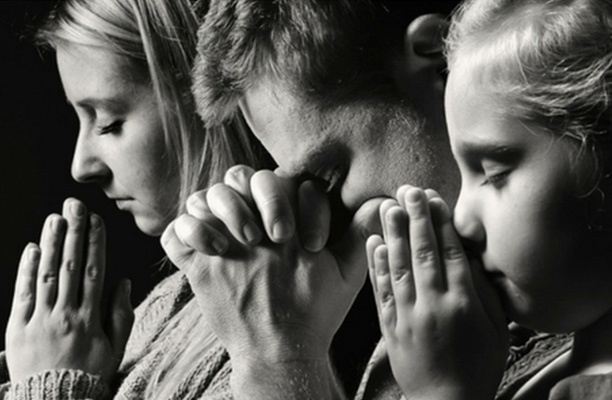 Pray Consistently
"The eyes of the Lord are on the righteous, and his ears are attentive to their cry." -Psalm 34:15 (NIV)
Seeking the Lord each and every day can change everything. It's essential to pray to God consistently, no matter what is happening in your life. In both good times and bad, He wants you to seek His face. Many times, we seek God more intensely when we face challenges or tribulations — but a consistent prayer life helps guide us in a more fluid and relational manner.
Daily prayer — even multiple times throughout each day — also helps to center us and keep in mind what truly matters. One idea worth considering is to get a prayer journal and use it to write down a list of invocations, including a list of names of people you'd like to pray for.
A prayer journal is a great daily way to ensure that you're keeping your priorities in order and your spiritual health in check.
Pray Through Scripture
"Rejoice always, pray continually, give thanks in all circumstances; for this is God's will for you in Christ Jesus." -1 Thessalonians 5:16-19 (NIV)
A healthy spiritual life includes scripture reading and reflection. It's important to pray for guidance as you read through the Bible. It's also helpful to pray through the text, asking God to reveal and manifest in your life the truths held within.
Mixing prayer with daily reading is an excellent way to further ensure that you are centered on what matters most. Consider tackling a specific book in the Bible, reading at least one chapter per day. Before you read, ask God to reveal His truths and to help you understand and integrate them into your life. Consider writing reflections in your journal as well.
Read Also: Creative Ways to Make Your Prayer Times Even Better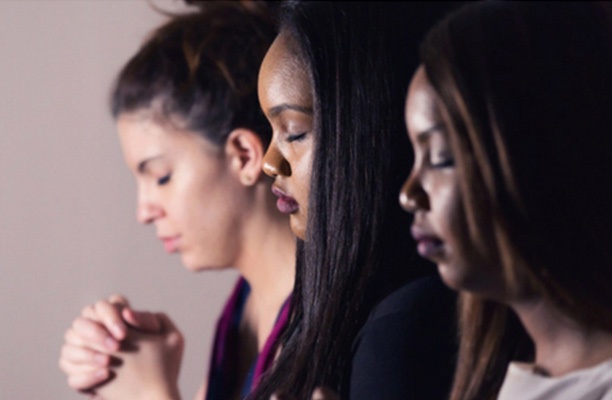 Pray For God's Will
"This is the confidence we have in approaching God: that if we ask anything according to his will, he hears us. And if we know that he hears us—whatever we ask—we know that we have what we asked of him." -1 John 5:14-15 (NIV)
Part of learning how to pray is recognizing that God's will is paramount. While we all have our own hopes and aspirations in life, which we should make those known to God, we must also realize that God knows what is best for us.
He has a greater plan, which means that our will and God's might not always align. So, while we should pray to God for guidance, miracles and wisdom, it's essential that we pray for all of this to unfold in line with His will and not merely our own.
Changing your perspective and inserting language into your prayers that indicates that, no matter what, you want God's will to be done can help change your spiritual mindset. I hope these tips for learning to pray help you form a deeper and more vibrant relationship with God.
If you're looking for more information about how to use prayer to get through life's struggles, here is a recent blog post on the subject.