In our culture, it can be difficult to define manhood and especially so for Christian men with few Christian role models to help guide the way. The modern man faces tremendous pressure to have all the answers when it comes to balancing a career, children, relationships and family life. Time is in demand and that can complicate our lives. We can look to Jesus for guidance in these troubled times and use Bible study tools to light our paths.
The Bible says:
"How can a young man keep his way pure? By guarding it according to your word" (Psalm 119:9 ESV).
Christian men can balance the pressures of life by checking in with God each day but sometimes we need a reminder. There are endless resources including daily devotional apps, online Bible study plans and much more. Scroll down for 5 of the best daily devotionals for men.
1. Read This Book to Solve the Most Common Problems Godly Men Face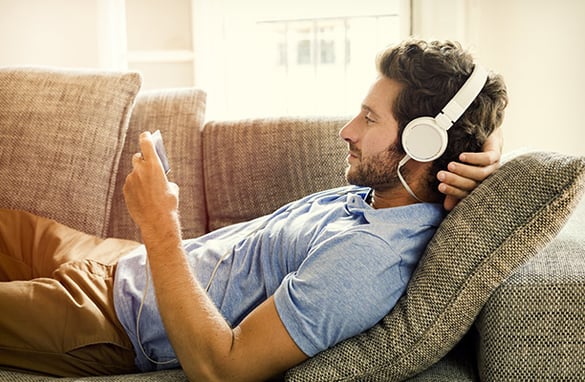 Patrick Morley's book The Man in the Mirror: Solving the 24 Problems Men Face addresses man's search for significance, dealing with broken relationships, and avoiding regrets in parenting. Patrick Morley covers money from a Biblical viewpoint, offers help with time management and his insights earned The Man in the Mirror a Christian Book Expo Gold Medallion Award in 1990. This classic guide for Christian men has sold over 3 million copies and was recently updated by the publisher for the first time since its 1989 publication.
Read More: Top 10 Christian Books for Men
2. Easy Reads with Crosswalk's Online NIV Bible for Men
If you prefer an online Bible on your desktop or mobile device, check out this great NIV Bible devotional website by clicking here. Crosswalk.com posts free devotionals to make reading the Bible simple and convenient. The site features one NIV Bible chapter each day along with additional recommended reading. Chapters finish with a summary of key points to help men apply God's Word to their lives and provide encouragement to exercise positivity through God.
3. Go Mobile with NIV Men's Devotional Bible App
For a feature-rich Bible experience in a handy format, we highly recommend HarperCollins' NIV Men's Devotional Bible app. This great app is available for iPhone and on Android devices. It's the most convenient option for men who want to read the Bible with a focus on men's issues. There are multiple plans so you can choose exactly what you want. Each Bible reading option on this app takes one year to complete. Devotions are written by Chuck Colson, Rick Warren, and others, who offer a unique Christian male perspective.
Read Also: The Best Daily Devotional Apps to Download Now
4. Grow Your Faith with the Live Bold Devotional App for Men
If you want an excellent online devotional app, "Live Bold" offers encouragement and interaction for men of any denomination on iOS and Android. It connects users from more than 150 countries through Bible study discussion boards and a thriving mobile community. Live Bold's 'Daily Kickstart' section provides scripture passages and a stream of devotions. The app even features a searchable list of study topics as well as prayer requests and submission pages to engage with this online Christian community.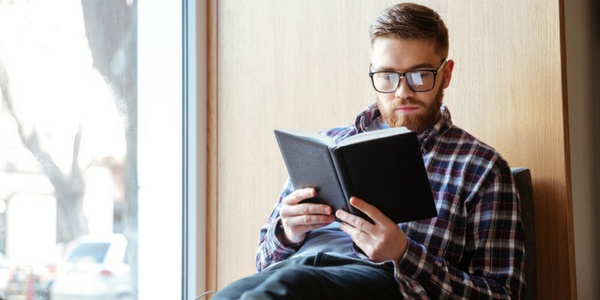 5. Man Up with Bible.com's Daily Bible Reading Plan
Bible.com offers an exceptional 28-day reading plan called 'Man Up' specifically to help men align their thoughts and attitudes with God's Word. The first week of 'Man Up' focuses on aspects of a man's relationship with God. The plan offers daily readings of several verses of scripture, a devotional application, and practical steps men can use to put the Bible's powerful teachings into action.
Download Christian Movies That Teach the Fruit of the Spirit Ebook
Pure Flix's tips and online resources on how to live your faith in your workplace and encouragement on difficult days, can help you stay on track. To infuse your day with scripture and recharge with positive entertainment try our free devotional ebook, Christian Movies That Teach the Fruit of the Spirit, and use God's word to transform your life.