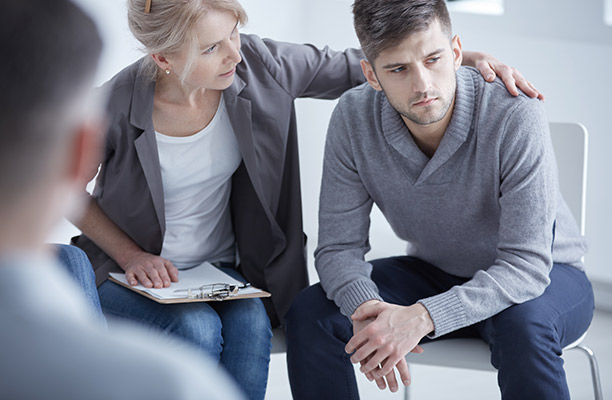 Recent images of Hurricane Harvey's devastation and Houston's flooding have brought the nation face-to-face with tragedy. Individuals stand outside homes that have been ripped apart, unable to come to grips with the damage. Families wade through waist-high water holding children, pets, and possessions out of the muck. Media images have only begun to scratch the surface of a tragedy that will continue to unfold in the weeks and months to come. Where is God when the unthinkable happens? Why does he sometimes seem to delay? Where can we turn when the flood waters keep rising and there's no end in sight? Scripture offers these verses for comfort when tragedy strikes.
When You're Stranded
Isaiah 43:2
When you pass through the waters, I will be with you; and when you pass through the rivers, they will not sweep over you. When you walk through the fire, you will not be burned; the flames will not set you ablaze.
As Houston flooded and the water rose, residents climbed to second-floor apartments and huddled on rooftops while they waited for rescue. Emergency responders were overwhelmed with calls for help, and in many cases, they lacked the manpower to respond.
Sometimes you find yourself surrounded by trouble on every side and you don't feel like there's a way out. God says you don't have to go it alone. He walks with his children through fire and flood, keeping them from being overwhelmed.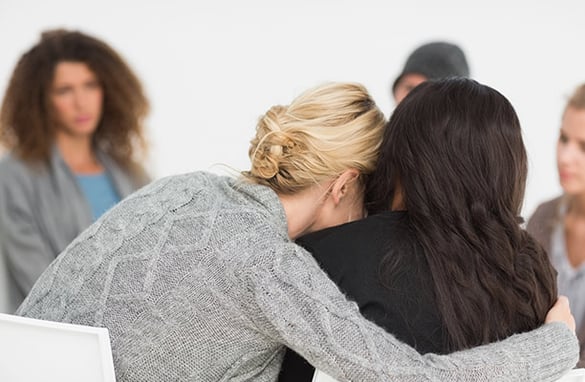 When the Rain Won't Stop
Lamentations 3:31-33
For no one is cast off by the Lord forever. Though he brings grief, he will show compassion, so great is his unfailing love. For he does not willingly bring affliction or grief to anyone.
Texas residents kept a nervous eye on the weather as the devastating Category 4 hurricane made landfall then went back out to sea, returning with more rain to drench the already flooded coast. Floodwaters had to recede before cleanup could begin. Just like Harvey eventually moved inland and began to dissipate, scripture tells us personal tragedy will eventually do the same.
When You're in Desperate Need of Rescue
Psalm 69:14
Rescue me from the mire, do not let me sink; deliver me from those who hate me, from the deep waters.
The most uplifting coverage of Harvey features stories of rescue… people helping people. Individuals with boats helped ferry Houston residents to safety, delivering thousands who were trapped. When we find ourselves surrounded by tragedy, we can cry out to God. Often, he uses ordinary people to be his hands and feet.
When You've Lost Everything
Deuteronomy 30:3-13
God, your God, will restore everything you've lost; he'll have compassion on you; he'll come back and pick up the pieces from all the places where you were scattered.
When Harvey first made landfall, it slammed into Rockport, Texas, leveling schools, hotels, homes and businesses. Residents returned to find boats in their living rooms and homes that had been ripped apart. Many lost their sentimental items, their businesses and their homes all in one night.
Sometimes tragedy is so devastating it seems impossible to recover. When we cling to God, he helps pick up the pieces.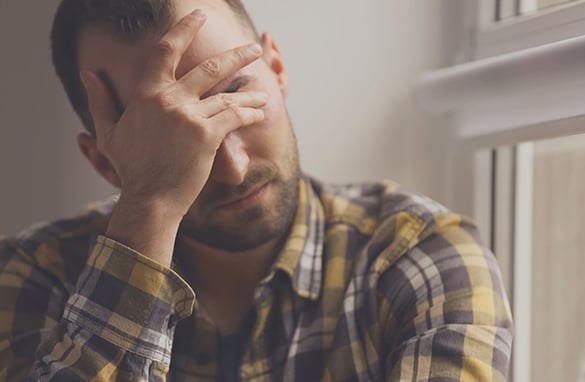 When You Feel Hopeless
Psalm 42:5
Why are you downcast, O my soul? Why so disturbed within me? Put your hope in God, for I will yet praise him, my savior and my God.
When depression and despair set in, remind yourself God can still turn things around. Meditate on scripture that illustrates God's faithfulness again and again.
For true stories about God helping us when tragedy strikes, watch Faith Happens, a new series now streaming on PureFlix.com.