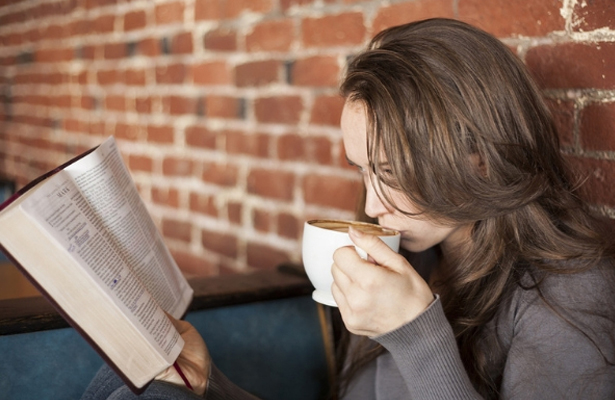 Life can get quite busy — and that can make Bible reading difficult, especially if we allow distractions to take us away from God's word. That said, there are plenty of opportunities to dive deeper into the Bible. In fact, the scriptures are filled with short verses that you can reflect on, commit to memory and read daily when you're on the go.
DOWNLOAD: GRAB OUR FREE, 5-DAY BIBLE VERSE DEVOTIONAL
4 Tips to Make Time for Short Bible Verses
Here are 3 great ways to get the most out of a Bible study even when your time is short:
1. Consider writing down a short Bible verse each day - Short Bible verses don't take much time to write down — and if you put them on index cards you can carry them on the go. This is a great way to keep focused on Jesus Christ throughout the day, while also committing scripture to memory.
2. Bookmark this short Bible verse list for reference - You can easily search online for "short Bible verses," but this article has assembled 25 powerful verses — with commentary — that you can memorize and reflect on. We've already dug into the Bible to help Christians like yourself focus on important scriptures. So, save this page and frequently come back to it.
3. Consider journaling about these verses - Even if your time is short, consider starting a small journal where you write about each of these verses and ponder, through prayer, how you can apply them to your life. Each verse is short, but every scripture teaches a powerful lesson about God and the Bible.
4. Dive even deeper - You can also check out Pure Flix's free "5-Day Bible Verse Devotional," which is available for free here. Along with a list of themed bible verses to read, you will find a movie that lives out that verse that can help you open your heart to the Holy Spirit and transform your life.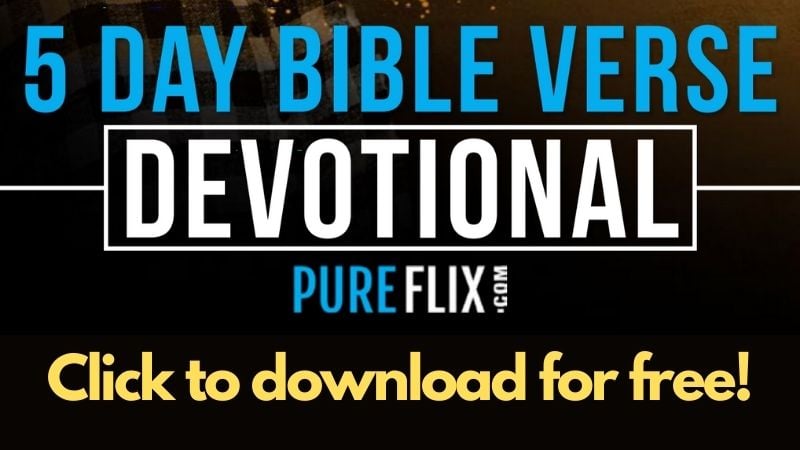 25 Super Convenient Short Bible Verses
Each of these Bible verses is presented in the King James Version, though you can go online to find NIV (New International Version) and other related Bible translations of your choice:
"In the beginning God created the heaven and the earth." - Genesis 1:1 (KJV)
The Bible opens with an important reality about the Lord. He created everything in and on heaven and Earth — a reality we should always hold in our hearts.
READ ALSO: 10 BIBLE VERSES THAT CAN HEAL YOUR MARRIAGE
"Seek the Lord and his strength, seek his face continually." - 1 Chronicles 16:11 (KJV)
Part of loving God and having a relationship with Him is going to Him daily in prayer and seeking Him out. From scripture to speaking with the Almighty, communication is the key to finding God's strength.
"Rejoice evermore." - 1 Thessalonians 5:16 (KJV)
There is much to fret about in life, but the Bible tells us to "rejoice" and we should, thus, live our lives with that mindset.
READ ALSO: 38 POWERFUL BIBLE VERSES FOR OVERCOMING LIFE'S STRUGGLES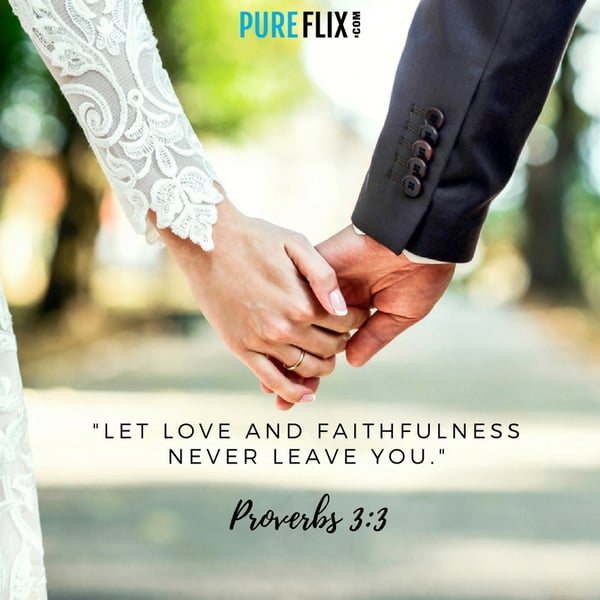 "Rejoice in the Lord always: and again I say, Rejoice." - Philippians 4:4 (KJV)
This verse once again reminds us to rejoice no matter what unfolds. Philippians 4:4 can offer us a solid reminder in the midst of difficulty.
"Rejoicing in hope; patient in tribulation; continuing instant in prayer." - Romans 12:12 (KJV)
Hope is essential, especially in times of trouble. Prayer, too, can help sustain us, as we rejoice in God regardless of what we face.
"What time I am afraid, I will trust in thee." - Psalm 56:3 (KJV)
This short Bible verse in Psalm 56 reminds us that fear is natural, but that we should trust in God when it strikes. Putting our faith in the Lord is essential, and can help guide us through difficult times.
"We love him, because he first loved us." - 1 John 4:19 (KJV)
When life feels hopeless, it's wonderful to remember that Jesus Christ "first loved us." God's love for us is evident and it can help guide us when we feel hopeless, worthless — or when we're struggling with life's journey.
READ ALSO: 15 POWERFUL VERSES ABOUT THANKFULNESS AND GRATITUDE
"Iron sharpeneth iron; so a man sharpeneth the countenance of his friend." - Proverbs 27:17 (KJV)
Friendship is essential, and the Bible reminds us of the importance of helping "sharpen" and guide our friends and loved ones. This is a good reminder for us to forge good and healthy friendships and to use the Bible as a guide as we do so.
"Trust in the Lord, and do good." - Psalm 37:3 (KJV)
Psalm 37:3 offers yet another powerful reminder that we should seek to trust in God and, as a result, do good. It's an important yet simple reminder.
"Jesus wept." - John 11:35 (KJV)
One of the shortest verses in the New Testament is also one of the most powerful, as it reminds us of Jesus' compassion. The fact that He "wept" offers insight into His humanity and emotions. It's a truly relatable verse.
"Jesus Christ the same yesterday, and to day, and forever." - Hebrews 13:8 (KJV)
We live in an ever-changing culture, and the effects of that can be completely overwhelming. But Hebrews 13:8 offers some solace as we are reminded that Jesus Christ never changes. We can rely on Him to be eternally consistent — the only permanence in the human experience.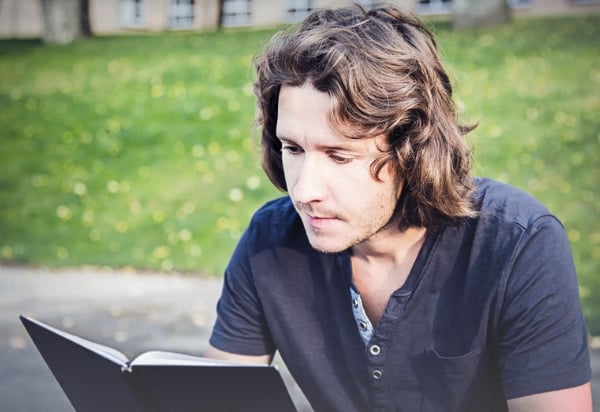 "And be ye kind one to another, tenderhearted, forgiving one another, even as God for Christ's sake hath forgiven you." - Ephesians 4:32 (KJV)
Jesus tells us to love God and love others. Ephesians 4:32 reminds us to be kind to one another and to be forgiving, reminding us that Christ made the ultimate sacrifice to offer us forgiveness.
"I hate vain thoughts: but thy law do I love." - Psalm 119:113 (KJV)
Vanity isn't beneficial to us and we're told to avoid it. In life, it's sometimes easy, though, to fall into a vanity trap. Psalm 119 offers a solid reminder to be humble.
"Draw nigh to God, and he will draw nigh to you. Cleanse your hands, ye sinners; and purify your hearts, ye double minded." - James 4:8 (KJV)
Staying close to God is essential. Rather than being "double minded," we are told to seek God's plan for our lives. Ponder and pray over this verse and consider where you currently stand.
Read Also: 15 COMFORTING BIBLE VERSES FOR STRESS RELIEF
"Marvel not that I said unto thee, Ye must be born again." - John 3:7 (KJV)
Jesus makes it clear in John 3 that it's essential to believe in Him to inherit salvation. This Bible verse and its associated chapter have much to teach us about life and salvation.
"For whosoever shall call upon the name of the Lord shall be saved." - Romans 10:13 (KJV)
It's essential that we "call upon the name of the Lord." Unfortunately, it's easy to let our relationships with God slip. But this verse is a good kickstarter to remembering the importance of being relational with God.
"For I know the thoughts that I think toward you, saith the Lord, thoughts of peace, and not of evil, to give you an expected end." - Jeremiah 29:11 (KJV)
God has plans for each of our lives. This reminder gives us peace and lets us know that our lives have value. Jesus wants the best for us, and seeking His plan is key.
"The Lord is my light and my salvation; whom shall I fear? the Lord is the strength of my life; of whom shall I be afraid?" - Psalm 27:1 (KJV)
Rather than allowing fear to take over, turn to the Bible and be reminded that God has the power to overcome anything — and to sustain us regardless of what we face.
"But to us there is but one God, the Father, of whom are all things, and we in him; and one Lord Jesus Christ, by whom are all things, and we by him." - 1 Corinthians 8:6 (KJV)
Jesus Christ's power should never be forgotten. The Bible makes it clear that there is one God comprised of Father, Son and Holy Spirit. God created and sustained everything, and this verse is worth pondering and keeping in mind.
"Ye are the light of the world. A city that is set on an hill cannot be hid." - Matthew 5:14 (KJV)
As Christians, we should never hide our light from the world. When we have the Holy Spirit, God's power is evident in and over our lives. Remember that people are watching — and that the Lord many times works through us to reach others with His love.
"Let every thing that hath breath praise the Lord. Praise ye the Lord." - Psalm 150:6 (KJV)
This powerful Bible verse reminds us of the importance of worshipping the Lord.
"For God hath not given us the spirit of fear; but of power, and of love, and of a sound mind." - 2 Timothy 1:7 (KJV)
This is another reminder that we should not let fear overtake us, and that we should allow love and truth to guide us.
"And they said, Believe on the Lord Jesus Christ, and thou shalt be saved, and thy house." - Acts 16:31 (KJV)
Belief is essential. When all else fails, it is faith that can guide our steps. When doubt creeps in, turn to the Bible to restore your hope and ask God to sustain you.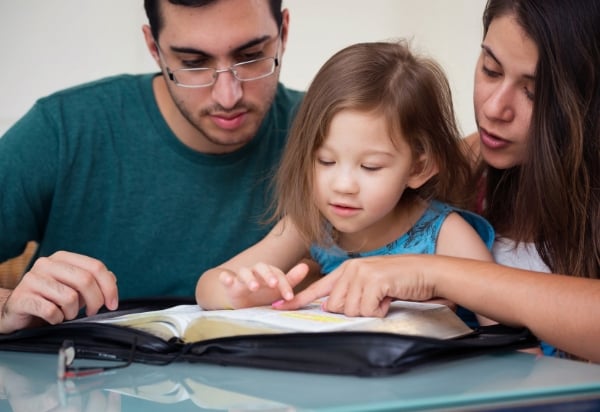 "Set your affection on things above, not on things on the earth." - Colossians 3:2 (KJV)
Modern culture tells us to place our value and love in things, but the Bible tells us to look above. It's essential to place our faith in Jesus Christ rather than in temporary and worldly things.
"In him was life; and the life was the light of men." - John 1:4 (KJV)
Jesus gave us life. This verse affirms this reality. Jesus Christ is a light unto our paths and we can choose to go through life with or without that essential lantern.
"For all have sinned, and come short of the glory of God." - Romans 3:23 (KJV)
Last but not least, remember: no one is perfect. We have all made mistakes and we all sin. We should seek to be like God; we should follow the Bible. But we shouldn't beat ourselves up or separate from God when we make an error. Instead, we should turn to faith and allow God to guide us on the proper path.
That wraps our list of inspirational, short Bible verses. Want more inspiration? Be sure to download our free, five-day Bible verse devotional — a powerful resource for anyone looking to boost his or her faith.