Starting every morning with prayer is an important practice that can help begin the day with positivity and a focus on God's word. Prayer holds the power to center us and to guide us into the flow of the day. It also helps people keep an eternal perspective amid life's chaos, reminding us of God's power in both good and bad times.
There are many ways to engage in powerful morning prayer: verbally, silently, through a journal — or aloud with friends and family. Saying a good morning prayer is one of the best ways to keep an eternal focus, and to reflect on Jesus Christ. Take a moment to consider saying some new inspirational morning prayers, and consider integrating the following invocations into your prayer life:
Read Also: 7 Powerful Prayers for God's Protection and Safekeeping
Inspiring Morning Prayer to Give Thanks for a New Day
"Rejoice always, pray continually, give thanks in all circumstances; for this is God's will for you in Christ Jesus." -1 Thessalonians 5:16-18 (NIV)
Offering a morning prayer of thanks is an incredible way to start the day. God, the giver of life, allows each of us to wake up to new beauties each day, so it's important that we turn to Him and offer up our gratitude.
Thanking the Lord in the morning is also a method of keeping our perspective fixed on what truly matters. Gratitude is a powerful reminder of all we have — and of the eternal love God gives us. Here are some examples of morning prayer to give thanks for a new day:
Dear Lord, thank you for allowing me to awake to yet another beautiful day. I am grateful for the beauty of the sun and Your other creations. Despite sometimes forgetting to proclaim my thanks, I am overjoyed by the wonders around me. Thank you for my life. In Jesus' name I pray, amen.
Lord, despite the challenges and struggles of yesterday, help me to focus on You, Your provision over my life and the blessings you continue to bestow upon me. Rather than complaining over what I don't have, help me to focus in on all the wonderful things you've blessed me with. In Jesus' name, Amen.
"God, sometimes life gets me down and I find it hard to see things to be thankful for. Open my eyes to see the gifts you've given me in my life. I'm going to start by thanking you for loving me enough to come to earth and die so we can live together forever. Amen." - Wendy van Eyck
Lord, help me to focus today on what really matters. I'm so grateful for another day. Please help me to keep that spirit of gratitude as I face the ebbs and flows of life; help me to see the good in the bad and the happy in the sad. Renew my spirit. In the name of Jesus I pray, Amen.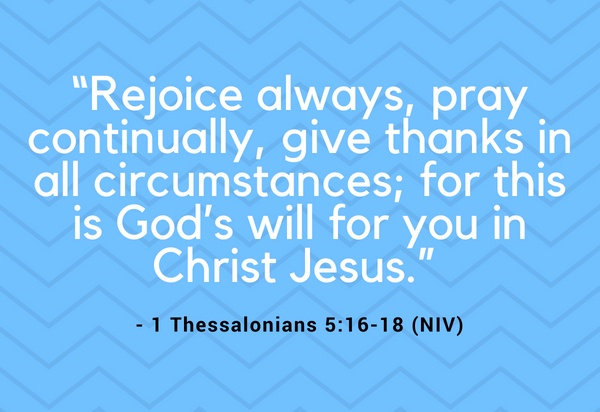 Powerful Morning Prayer for Strength to Tackle the Day
"Guide me in your truth and teach me, for you are God my Savior, and my hope is in you all day long." -Psalm 25:5 (NIV)
Life can get complicated. Various trials, tribulations — and even victories — can leave us looking for strength. When it comes to powerful morning prayers for starting each day, a prayer to God for strength to tackle the day is essential.
It's important to simply ask God to guide us, sustain us and give us the spiritual, physical and emotional power to get through each day. It's amazing what a prayer like this can do to keep people focused and prepared for whatever comes their way.
Here are some sample morning prayers for strength to tackle the day:
Lord, I don't know what lay before me today, but I commit it all to you. Please give me strength and courage to get through the joys, challenges and happenings of the day. I thank you for my life and for all that I have; I commit this day to you. No matter what happens, I know you have me in the palm of your hand. In Jesus' name I pray, amen.
"Lord, grant me tenacious winsome courage as I go through this day. When I am tempted to give up, help me to keep going. Grant me a cheerful spirit when things don't go my way. And give me courage to do whatever needs to be done. In Jesus' name, Amen." - Dr. Ray Pritchard
"Lord, help me not to lean on my own understanding but in everything acknowledge You so that You can direct my words, thoughts and actions. In Jesus' Name, Amen." - Sharon Glasgow.
God, when I am weak, I know You can make me strong. Please guide me, mold me and make me into the person You want me to be. Please guide my heart and strengthen me if and when trials come into my path. In Jesus' name I pray, Amen.
"God grant me the serenity to accept the things I cannot change, courage to change the things I can, and wisdom to know the difference."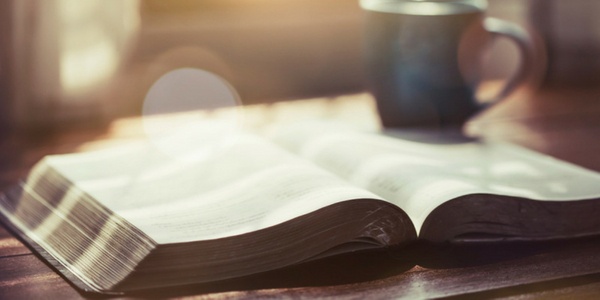 Comforting Morning Prayer for Guidance Through the Day
"Lord, be gracious to us; we long for you. Be our strength every morning, our salvation in time of distress." -Isaiah 33:2 (NIV)
With the quest for strength often comes the need for wisdom and discernment — two elements of the human experience that we can seek out from God. As life throws curveballs and people navigate through the experience, offering morning prayers to God to provide knowledge and discernment is a natural and common sense way to start each day.
Here's a sample of some comforting morning prayer for those seeking guidance for the day:
Lord, thank you for this day. I ask that You would guide my path today and, more specifically, my thoughts, words and actions. Please be with me throughout the day and help me navigate whatever comes my way. Most importantly, help me to reflect and live out my life in a way that is honoring to you. In Jesus' name I pray, amen.
"Dear Lord, help me remember what a difference it makes when I make time with You a priority in my morning. Awaken me in body and spirit each day with a desire to meet with You and to hear You speak words of affirmation, assurance and wisdom over my heart as I prepare to go into my day. In Jesus' Name, Amen." - Traci Miles
Lord, please give me wisdom, not only to journey through my own day, but to also help others around me navigate their journey. Help me, Lord, to follow Your command to love You and to love others. I need Your guidance to live out the day and to honor You. Please help me. In the name of Your son Jesus I pray, Amen.
Read Also: Prayers for a Healthy Pregnancy You'll Want to Memorize
Powerful Morning Prayer When You're Struggling
"I know what it is to be in need, and I know what it is to have plenty. I have learned the secret of being content in any and every situation, whether well fed or hungry, whether living in plenty or in want. I can do all this through him who gives me strength." - Philippians 4:12-13 (NIV)
If you're looking for examples of good morning prayer during times of struggle, look no further. Inspirational morning prayers are essential when you're in pain, unsure of what's to come and deeply in need of God's intervention. Here are some examples of powerful morning prayer:
Lord, I am struggling. I cannot seem to shake the pain of yesterday. Please guide me and help me not only to overcome my struggles, but to deal with the emotions that stream from them. I thank you for your love and compassionate care. Please bless me and sustain me and help me to cope with the coming day.
Father God, my heart is filled with chaos and confusion. I feel as if I am drowning in my circumstances and my heart is filled with fear and confusion. I really need the strength and peace that only You can give. Right now, I choose to rest in You. In Jesus' Name I pray, Amen. -Mary Southerland
God, please help me to see Your light even in the midst of my pain. When it seems unbearable and when I am questioning everything, please fill me with Your spirit and give me the sustenance I need to carry on in gratitude and thankfulness. In Jesus' name, Amen.
Powerful Morning Prayer for God to Use Us
"Let the morning bring me word of Your unfailing love, for I have put my trust in You. Show me the way I should go, for to You I entrust my life." -Psalm 143:8 (NIV)
In addition to giving thanks and seeking strength, knowledge and wisdom, a morning prayer to begin the day that asks God to use you for His purposes is yet another wonderful way to stay centered and to remain open to the blessings that God might do through you in others' lives.
Here are examples of powerful morning prayer for God to use us:
Lord, please use me today in any way You see fit. As You guide my thoughts and actions, please use me to bless others and for Your purposes more broadly. Rather than seeking my own will, help me to align with Yours. Thank you, God, for all you do for me. In the name of your son Jesus, I pray, amen.
"Lord, help me let go of my fear of failure. I know Satan wants to use my fears to hold me back from living boldly for You. Forgive me for not living in faith, and help me from this moment on to live with bold confidence in You. Lord, help me not compare myself to others around me. I pray instead that I can keep my eye on You and live a life that proclaims Your excellence. In Jesus' Name I pray, Amen." - Rick Warren
God, please use me today to help illuminate someone's path with Your love. Please guide me toward people who need You, and help me to minister to them today. I am excited for what's to come, and I hope to be able to share the gospel with friends, loved ones and strangers. Please open up those opportunities. In Jesus' name, Amen.
Lord, no matter where I end up today, please use me to speak Your truth into others' lives. I ask that You would give me Your peace and help me pass it onto others, so that they, too, can live in Truth. In the name of Jesus I pray, Amen.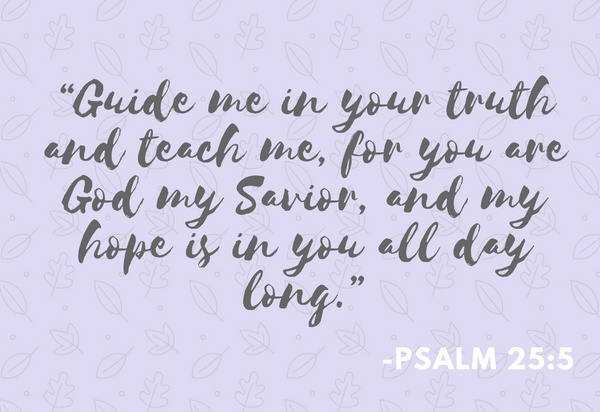 Inspiring Prayer for Loved Ones
"Do not be anxious about anything, but in every situation, by prayer and petition, with thanksgiving, present your requests to God." -Philippians 4:6 (NIV)
Read Also: 38 Powerful Bible Verses For Overcoming Life's Struggles
Praying for friends, family and loved ones is another wonderful way to start each morning. It's a selfless act that seeks to ask God for guidance and assistance for others. From parents praying for their children to individuals invoking God on behalf of friends facing a difficult time, morning prayers for loved ones offer up inspiration and eternal perspective.
Here are examples of inspiring prayer for loved ones:
Lord, it is so easy to focus only on my needs, but I ask that You would bless those around me (consider inserting specific names). Please help my (children, friends and family) to see, feel and experience your love. Please protect and heal my loved ones. I thank You for the wonderful people I have in my life and I ask You to guide their paths and to bring them closer to You.
God, please help me reach lost and hurting family members and friends — people close to me who need You, but don't understand what it means to have a personal relationship with the Almighty. Please give me the words to minister to these people. In Jesus' name I pray, Amen.
Lord, please help [insert name/names] overcome the pain he/she recently experienced. Please help them to see beyond this pain to see and experience Your unending love. In Jesus' name, Amen.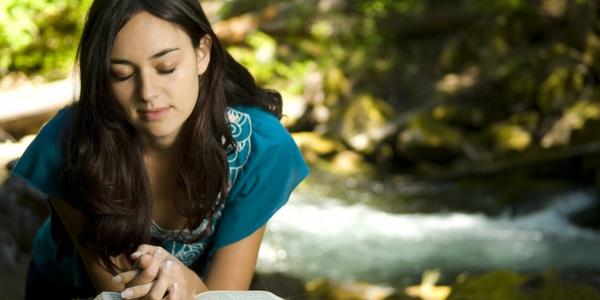 Powerful Morning Prayer for Self-Control
"No temptation has overtaken you except what is common to mankind. And God is faithful; he will not let you be tempted beyond what you can bear. But when you are tempted, he will also provide a way out so that you can endure it." -1 Corinthians 10:13
Life is unfortunately filled with all sorts of temptations. Engaging in daily morning prayer is just one way to try and overcome the struggles that plague us. Focusing on God and His power over our lives is essential, as He has promised that we will not "be tempted beyond what we can bear."
Here are some inspirational morning prayers that can help you tackle issues surrounding self-control and temptation:
God, you know my heart and you know my struggles. Please guide me today as I face new and old temptations. Please help me to keep You at the center of my thoughts, as I navigate the complexities of a new day. Lord, thank You for my life and all You have given me. Please help me to live out my faith in You in all I do today. In Jesus' name I pray, Amen.
"Father, today I ask forgiveness of all the negative and harmful words I have spoken about myself. I do not want to abuse myself in such a way again. Transform my thoughts and let me understand how marvelously You made me. Change my habits so I use my tongue to speak hope and favor upon my life. In Jesus' name, Amen." - Sarah Coleman
Lord, when temptation strikes, please help me to make choices that will guide me closer to You and not further away. Please give me the strength to overcome these temptations and to avoid falling into patterns of sin. In Jesus' name, Amen.
For more about the importance of prayer, be sure to read our tips on creative ways that you can make your prayer time even more powerful.