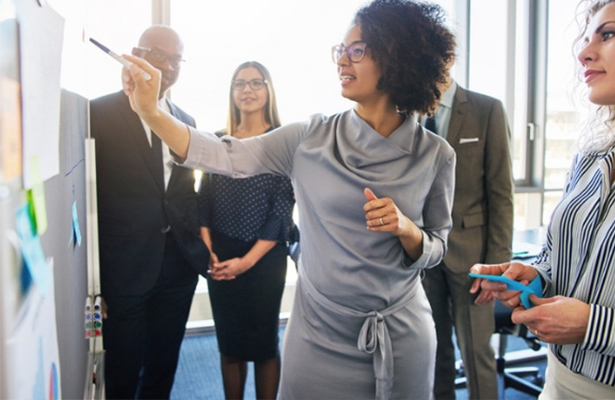 God's Word offers guidance for our lives. The scriptures cover a variety of subjects pertaining to God the Father, performing good works and dealing with stress and worry. But the Bible isn't simply limited to those topics, as the New and Old Testaments also tell us about hard work, dedication and advice we can heed for how to handle the workplace.
20 Bible Verses About Work to Rethink Your Career
God's Word can help us in all aspects of life. Here are 20 great Bible verses about work.
"Thou shalt surely give him, and thine heart shall not be grieved when thou givest unto him: because that for this thing the Lord thy God shall bless thee in all thy works, and in all that thou puttest thine hand unto." - Deuteronomy 15:10, KJV
This Bible verse in Deuteronomy reminds us that God has a plan for our lives and that He will bless our work if and when we rely on Him.
READ ALSO: How to Be a Proverbs 31 Woman at Work and at Home
"Whatsoever thy hand findeth to do, do it with thy might; for there is no work, nor device, nor knowledge, nor wisdom, in the grave, whither thou goest." - Ecclesiastes 9:10, KJV
The Bible encourages people to engage in hard work and to do so with dedication. This encouraging verse reminds us to put our all into what we're blessed enough to be doing.
"And whatsoever ye do, do it heartily, as to the Lord, and not unto men." - Colossians 3:23, KJV
Hard work should be done with God in mind and not man. As we seek the favor of the Lord we must always commit ourselves first to God. When we put Jesus at the center, everything else comes together — and this includes our workplace activities.
"And the Lord God took the man, and put him into the garden of Eden to dress it and to keep it." - Genesis 2:15, KJV
One of the realities presented early on in God's Word is that the Lord intended for man to work. Adam, the first man, was placed in the Garden of Eden and tasked with tending to it. It's clear that the Lord God intended for man to work and be productive.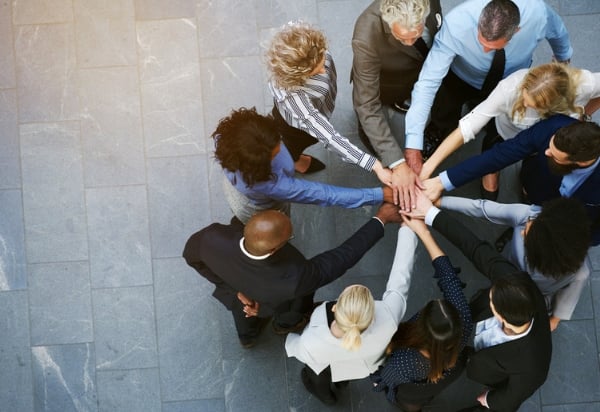 "In all labour there is profit: but the talk of the lips tendeth only to penury." - Proverbs 14:23, KJV
The Bible tells us that words alone aren't enough. When it comes to hard work, effort matters and hard work yields profits for human beings.
READ ALSO: 15 Bible Verses About Not Giving Up...Even in the Hardest Times
"I can do all things through Christ which strengtheneth me." - Philippians 4:13, KJV
Without a doubt, work can sometimes be difficult. But numerous Bible verses remind us that Christ died for us and that we can find solace in that reality. It is with and through Jesus that we can find strength to carry on in our work and lives.
"Thou shalt not oppress an hired servant that is poor and needy, whether he be of thy brethren, or of thy strangers that are in thy land within thy gates." - Deuteronomy 24:14, KJV
This is a Bible verse about work that is deeply important for everyone to remember. Employers should treat staff well, as this is a clear command throughout scripture.
"He becometh poor that dealeth with a slack hand: but the hand of the diligent maketh rich." - Proverbs 10:4, KJV
It's easy to become downtrodden based on life circumstances, but Proverbs 10:4 reminds us to be diligent in life and in our work. No matter what happens, this Bible verse about hard work is worth remembering. Rather than slacking we must be diligent and do work for the Lord.
"And also that every man should eat and drink, and enjoy the good of all his labour, it is the gift of God." - Ecclesiastes 3:13, KJV
The ability to work is a gift from God, as we're told in Ecclesiastes. This Bible verse about hard work is worth remembering if and when times get tough in your career. We should enjoy the process and the rewards.
READ ALSO: 7 Inspirational Bible Verses to Remember on a Hard Day
"And let the beauty of the Lord our God be upon us: and establish thou the work of our hands upon us; yea, the work of our hands establish thou it." - Psalm 90:17, KJV
The Bible reminds us to turn to God when considering our career and life paths. We should ask for the favor of the Lord to guide us and for our hard work to be in line with the Almighty's plan for our lives.
"Behold that which I have seen: it is good and comely for one to eat and to drink, and to enjoy the good of all his labour that he taketh under the sun all the days of his life, which God giveth him: for it is his portion. Every man also to whom God hath given riches and wealth, and hath given him power to eat thereof, and to take his portion, and to rejoice in his labour; this is the gift of God." - Ecclesiastes 5:18-20, KJV
These Bible verses in Ecclesiastes about work remind us that God can bless our lives through our jobs and careers. We should remember to thank the Lord God for all we have when it comes to food, resources, housing — and the job sources that help provide those things.
"He that tilleth his land shall be satisfied with bread: but he that followeth vain persons is void of understanding." - Proverbs 12:11, KJV
We must be willing to work hard and be dedicated no matter what job we have. Even if it isn't our dream position, we have the ability to make lasting change for God in how we approach our work.
"For even when we were with you, this we commanded you, that if any would not work, neither should he eat." - 2 Thessalonians 3:10, KJV
Bible verses about hard work are found throughout scripture, with this one reminding us that it's essential to work to try and yield food and other benefits. Thus, there's power and importance in putting in a solid day of effort in the workplace.
"Teach me good judgment and knowledge: for I have believed thy commandments." - Psalm 119:66, KJV
Hard work is only one part of the equation. As we seek to honor Jesus and seek the favor of the Lord, we must also ask God to grant us "good judgement and knowledge." This is how we engage in the right good works and find ourselves in line with God's plans for our lives.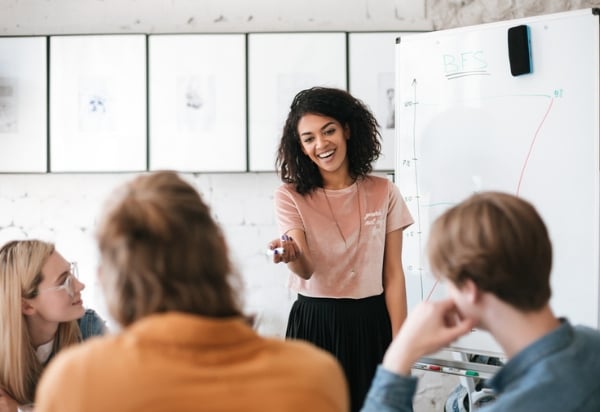 "Commit thy works unto the Lord, and thy thoughts shall be established." - Proverbs 16:3, KJV
Proverbs reminds us to commit our works unto the Lord Jesus. This is a simple act, and one that will help set our thoughts up on the right path.
"For with God nothing shall be impossible." - Luke 1:37, KJV
Even when we face obstacles and barriers, it's clear that nothing is impossible with God. If we turn to Him, we can find the strength we need to carry through at work and in our personal lives.
"Labour not for the meat which perisheth, but for that meat which endureth unto everlasting life, which the Son of man shall give unto you: for him hath God the Father sealed." - John 6:27, KJV
Christians should work hard to remember that good works and hard work are important, but that the most essential decision we can make is to embrace God the Father and Jesus' sacrifice.
"Go to the ant, thou sluggard; consider her ways, and be wise: Which having no guide, overseer, or ruler, Provideth her meat in the summer, and gathereth her food in the harvest." - Proverbs 6:6-8, KJV
Proverbs consistently remind us to put in good effort and to work hard. The Bible uses the example of an ant to show the importance of wisdom in our work. Again, seek God for that wisdom and you'll more easily find the Favor of the Lord.
READ ALSO: 15 Comforting Bible Verses for Stress Relief
"Trust in the Lord with all thine heart; and lean not unto thine own understanding. In all thy ways acknowledge him, and he shall direct thy paths." - Proverbs 3:5-6, KJV
Remember to trust in God even when uncertainty abounds. The Bible tells us to work hard and to trust God. Sometimes it's this trust that guides us through the difficulties in the workplace.
"Come unto me, all ye that labour and are heavy laden, and I will give you rest." - Matthew 11:28, KJV
Many times we find ourselves in need of rest. Sometimes, we ignore this need. And while many of us need physical rest, we also need to sometimes recalibrate and turn to God amid our hard work, asking him for spiritual rejuvenation.
"Whether therefore ye eat, or drink, or whatsoever ye do, do all to the glory of God." - 1 Corinthians 10:31, KJV
And finally, 1 Corinthians 10:31 tells us to do whatever we do for the glory of God. As we seek to follow Jesus, this is essential advice to follow.
We hope these verses will help guide and inspire you in your work and career. For more daily inspirational content, be sure to read the Pure Flix Insider blog.