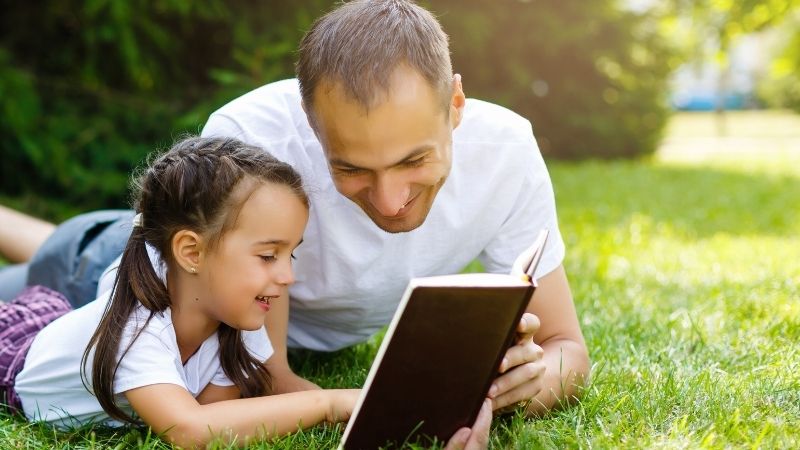 The Bible is filled with verses that provide guidance to fathers as they seek to offer encouragement, leadership and love to their families.
Below, you'll find 17 Bible verses for Father's Day that shed light on God's divine plan for dads. Consider sharing these Father's Day Bible verses with your kids and families, and use them to encourage — and pray for — the fathers in your life.
DOWNLOAD: GET YOUR FREE 'FEARLESS FAITH MOVIE GUIDE' RIGHT NOW TO BUILD A STRONGER FAITH
Bible Verses for Dads: A Father Leads His Children
"Fathers, do not exasperate your children; instead, bring them up in the training and instruction of the Lord." - Ephesians 6:4 (NIV)
"Fathers, do not embitter your children, or they will become discouraged." - Colossians 3:21 (NIV)
The Bible makes it clear that fathers are supposed to lead their kids on the right path, while not exasperating or embittering them. The goal is to encourage them in their growth and development, while placing a special focus on spiritual enrichment.
WATCH NOW: A trailer for the new Pure Flix Original movie "Strong Fathers, Strong Daughters" is now available! Here's the synopsis: Steve loves all three of his daughters – but does he really know who they are? Discover the heartfelt journey of a dad who is desperately trying to hold onto his little girls but learns he must give up control and trust God with their future. The movie was inspired by the best-selling book on biblical parenting by Dr. Meg Meeker.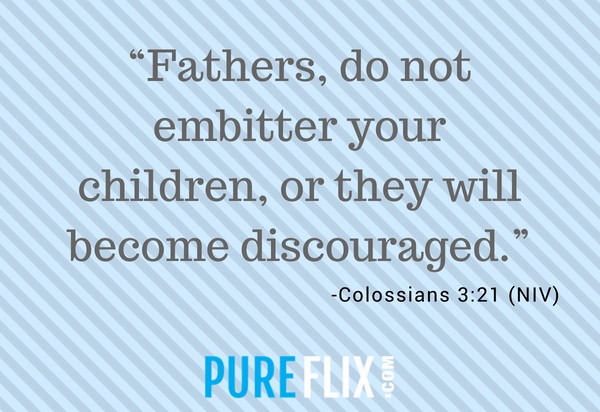 Bible Verse for Fathers: A Dad Leads by Example
"I have no greater joy than to hear that my children are walking in the truth." - 3 John 4 (NIV)
"Start children off on the way they should go, and even when they are old they will not turn from it." - Proverbs 22:6 (NIV)
The most important job of a father is to lead children to "walk in the truth." The Bible says that starting kids out with God and the gospel will have a profound impact throughout their lives.
A Father Leads by Example: Bible Verse for Dads
"The righteous lead blameless lives; blessed are their children after them." - Proverbs 20:7 (NIV)
"Put on the full armor of God, so that you can take your stand against the devil's schemes." - Ephesians 6:11 (NIV)
"Be on your guard; stand firm in the faith; be courageous; be strong." - 1 Corinthians 16:13 (NIV)
There is truth in the old adage, "actions speak louder than words." It's important for fathers to lead their children on the right path through positive examples. Leading a "blameless life" helps show kids how they, too, can walk in God's light. If dads want their kids to be strong in their faith, they must show them the proper path forward.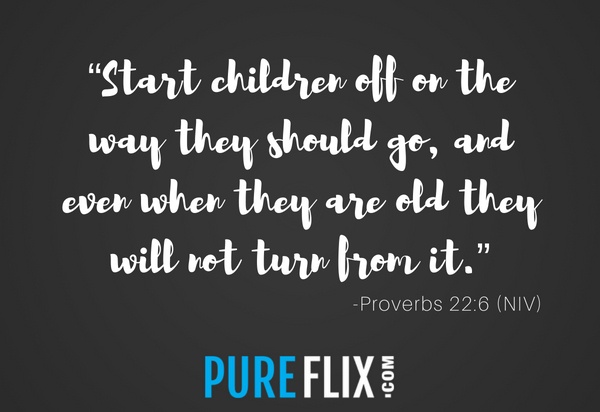 Fathers Should Always Seek Wisdom: Verses for Dads
"Yet you, Lord, are our Father. We are the clay, you are the potter; we are all the work of your hand." - Isaiah 64:8 (NIV)
"A discerning person keeps wisdom in view, but a fool's eyes wander to the ends of the earth." - Proverbs 17:24 (NIV)
It's important for fathers — and men more generally — to recognize the power God has to mould and shape individual perspectives. In turn, the essential wisdom and knowledge that dads get from God can be imparted on their children.
READ ALSO: 5 MEN WHO ARE BIBLE SUPERHEROES WITH INCREDIBLE STRENGTH
Inspiration for Dads: Fathers Should Embrace Truth
"For God so loved the world that he gave his one and only Son, that whoever believes in him shall not perish but have eternal life." - John 3:16 (NIV)
"Therefore go and make disciples of all nations, baptizing them in the name of the Father and of the Son and of the Holy Spirit." - Matthew 28:19 (NIV)
The key to spiritually preparing children to enter the world is embracing the power and truth of the gospel. John 3:16 explains that God sent his son to redeem mankind, with Jesus giving the disciples the instruction in Matthew 28:19 to spread the Christian message. Both of these verses are key for helping dads understand truth and then passing it on to their children.
God Will Always Be There: Scriptures for Fathers
"Have I not commanded you? Be strong and courageous. Do not be afraid; do not be discouraged, for the Lord your God will be with you wherever you go." - Joshua 1:9 (NIV)
"For the Spirit God gave us does not make us timid, but gives us power, love and self-discipline." - 2 Timothy 1:7 (NIV)
No matter what struggles or problems arise, God will never abandon humanity. This is an important lesson for all people, and one that fathers can rely on as they seek strength and courage and work to ward off fear. "Power, love and self-discipline" are all positive attributes that come from God — and that hold the power to transform lives.
A Father Understands Discipline: Biblical Truth
"Endure hardship as discipline; God is treating you as his children. For what children are not disciplined by their father?" - Hebrews 12:7 (NIV)
"As a father has compassion on his children, so the Lord has compassion on those who fear Him." - Psalm 103:13 (NIV)
Disciplining kids can sometimes be painful, but it's essential for teaching lessons and for helping them learn the importance of good and bad choices. Since the Bible tells us that God uses discipline to shape humanity, it's no surprise that dads, too, must discipline their kids.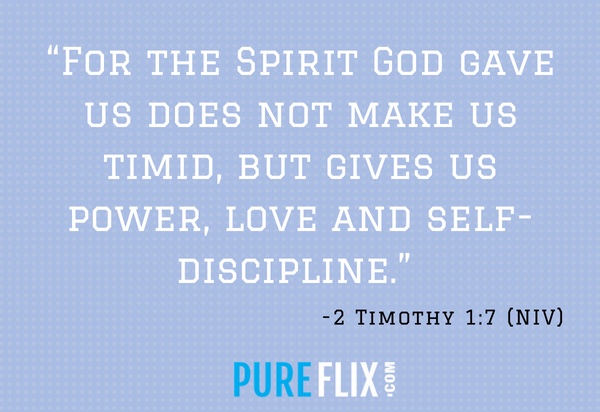 A Father Understands Love: Bible Verses for Dads
"Love is patient, love is kind. It does not envy, it does not boast, it is not proud. It does not dishonor others, it is not self-seeking, it is not easily angered, it keeps no record of wrongs. Love does not delight in evil but rejoices with the truth. It always protects, always trusts, always hopes, always perseveres. Love never fails. But where there are prophecies, they will cease; where there are tongues, they will be stilled; where there is knowledge, it will pass away. For we know in part and we prophesy in part, but when completeness comes, what is in part disappears. When I was a child, I talked like a child, I thought like a child, I reasoned like a child. When I became a man, I put the ways of childhood behind me. For now we see only a reflection as in a mirror; then we shall see face to face. Now I know in part; then I shall know fully, even as I am fully known. And now these three remain: faith, hope and love. But the greatest of these is love." - 1 Corinthians 13:4-13 (NIV)
The power of "faith, hope and love" cannot be overstated. The Bible explains what true love looks like — and this wisdom is essential for fathers to impart on their children. The inspiring Bible verses in 1 Corinthians shed essential light on these key elements.
READ ALSO: 5 MOVIES THAT HONOR DAD FOR FATHER'S DAY
A Father Embraces Love: Biblical Hope
"Husbands, love your wives, just as Christ loved the church and gave himself up for her to make her holy, cleansing her by the washing with water through the word, and to present her to himself as a radiant church, without stain or wrinkle or any other blemish, but holy and blameless. In this same way, husbands ought to love their wives as their own bodies. He who loves his wife loves himself. After all, no one ever hated their own body, but they feed and care for their body, just as Christ does the church — for we are members of his body. 'For this reason a man will leave his father and mother and be united to his wife, and the two will become one flesh.' This is a profound mystery—but I am talking about Christ and the church. However, each one of you also must love his wife as he loves himself, and the wife must respect her husband." -Ephesians 5:25-33 (NIV)
The Bible makes it clear that husbands are to love their wives, comparing the power of that devotion to Jesus' love for the church. This serves not only as a model for kids, but it also serves as the basis for a healthy and fulfilling marriage.
Bonus Bible Verses for Dads
Before we close out this story, we'll leave you with a few bonus Bible verses for dads that will inspire them (and you):
"But the fruit of the Spirit is love, joy, peace, forbearance, kindness, goodness, faithfulness, gentleness and self-control. Against such things there is no law." - Galatians 5:22-23 (NIV)
"But he said to me, 'My grace is sufficient for you, for my power is made perfect in weakness.' Therefore I will boast all the more gladly about my weaknesses, so that Christ's power may rest on me." - 2 Corinthians 12:9 (NIV)
"I have told you these things, so that in me you may have peace. In this world you will have trouble. But take heart! I have overcome the world." - John 16:33 (NIV)

We hope you enjoyed this list of Father's Day Bible verses. If you want more inspiration and would like to build a more fearless faith today, consider downloading the FREE Pure Flix "Fearless Faith Movie Guide." Download the guide today, and check out these six Bible verses that each help us navigate what it means to be bolder in our beliefs.