SHARE
Tweet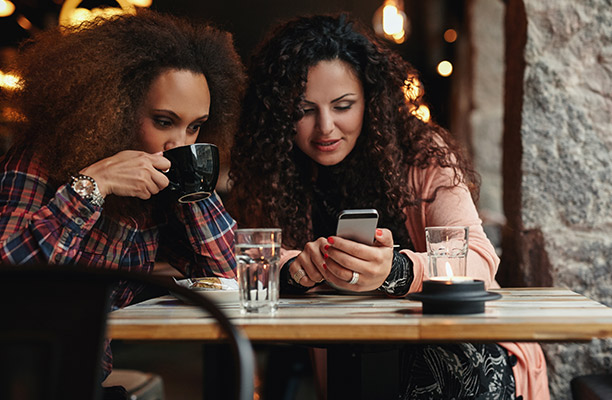 Leave a Comment
Updated on 12/3/17 7:00 AM by

Greg Gudorf
It's been one of those days. You woke up late, spilled coffee on your shirt, and forgot about an important meeting at work. You're in for an even busier night with a networking event and leading the women's group at church. Your friends are texting you about their bad days as well. You could all use a little pick-me-up. Share these 15 inspiring Christian quotes to spread a message of positivity and improve even the darkest days though God!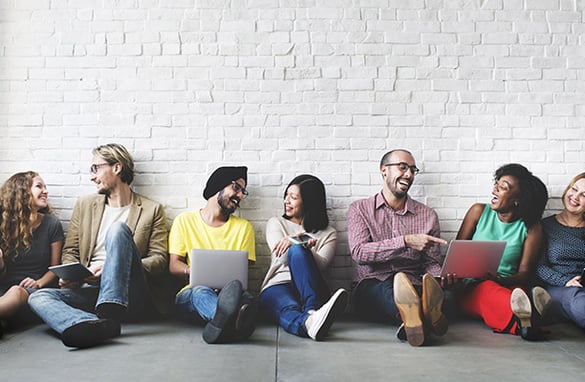 Inspiring Christian Quotes from the Bible
"'For I know I have plans for you,' declares the Lord, 'plans to prosper you and not to harm you, plans to give you hope and a future.'" –Jeremiah 29:11, NIV
"Taste and see that the Lord is good; blessed is the one who takes refuge in him." –Psalm 34:8, NIV
"And we know that in all things God works for the good of those who love him, who have been called according to his purpose." –Romans 8:28, NIV
"If God is for us, who can be against us?" –Romans 8:31, NIV
"May the God of hope fill you with all joy and peace as you trust in him, so that you may overflow with hope by the power of the Holy Spirit." –Romans 15:13, NIV
"Our light and momentary troubles are achieving for us an eternal glory that far outweighs them all. So we fix our eyes not on what is seen, but on what is unseen, since what is seen is temporary, but what is unseen is eternal." –2 Corinthians 4:17-18, NIV
"For I am the Lord your God who takes hold of your right hand and says to you, 'Do not fear; I will help you.'" –Isaiah 41:13, NIV
"Consider it pure joy, my brothers and sisters, whenever you face trials of many kinds, because you know that the testing of your faith produces perseverance." –James 1:2-3, NIV
Click here to share these Christian quotes with friends on Twitter!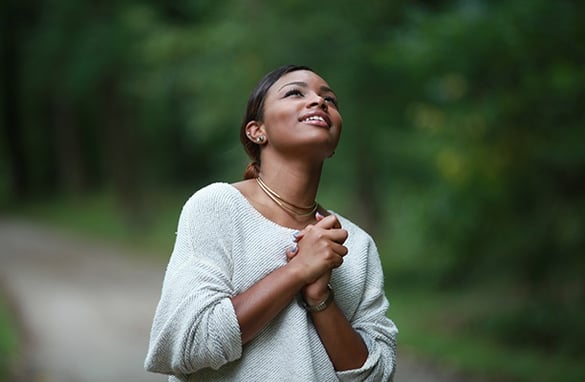 Christian Quotes About Faith from Pastors and Theologians
"Nobody is too broken for the grace of Jesus." –Jarrid Wilson
"God cannot give us a happiness and peace apart from Himself, because it is not there. There is no such thing." - C.S. Lewis
"As a Christian, I know my life is in God's hands. He has a plan for me. Therefore, I never worry about tomorrow… That knowledge gives me a lot of composure in tough situations." –Tom Landry
"Prayer is a strong wall and fortress of the church; it is a goodly Christian weapon." –Martin Luther
"God loves each of us as if there were only one of us." –Saint Augustine
"God never said the journey would be easy, but He did say the arrival would be worthwhile." –Max Lucado
"If you can't fly, then run. If you can't run, then walk. If you can't walk, then crawl. But whatever you do, you have to keep moving forward." –Martin Luther King Jr.
"If God is your partner, make your plans BIG!" –D.L. Moody
Click here to share these Christian quotes with about faith friends on Facebook!
Christian Inspirational Quotes
"God will meet you where you are in order to take you where He wants you to go." –Tony Evans
"He is no fool who gives what he cannot keep, to gain what he cannot lose." –Jim Elliot
"If you believe in a God who controls the big things, you have to believe in a God who controls the little things. It is we, of course, to whom things look 'little' or 'big'." –Elisabeth Elliot
"Your potential is the sum of all the possibilities God has for your life." –Charles Stanley
"Be faithful in small things because it is in them that your strength lies." –Mother Teresa
Wrap up the day by inviting your friends over for a movie night. PureFlix.com offers many options for inspiring Christian movies that will be sure to end your day great note. Relax, unwind and have hope for tomorrow by streaming movies from PureFlix.com today!