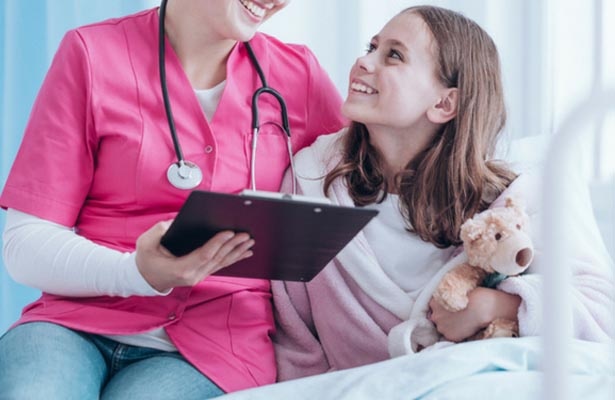 Illnesses can spark fears, worries and suffering, with individuals and families often emotionally crumbling under the pressures that sickness can bring. Fortunately, there are Bible verses about strength that can help people navigate the uncertainty of various health conditions.
Read Also: 20 Bible Verses About Strength: God's Word on Faith in Hard Times
Here are 10 comforting Bible verses that will help the afflicted and their loved ones remember to rely on God, while seeking prayer for comfort:
Psalm 107:20 (NIV)
"He sent out his word and healed them; he rescued them from the grave."
It's important to remember that God holds the power not only to sustain us, but also to heal us. It's essential to keep the faith amid pain and uncertainty.
Deuteronomy 31:6 (NIV)
"Be strong and courageous. Do not be afraid or terrified because of them, for the Lord your God goes with you; He will never leave you nor forsake you."
Another comforting Bible verse is Deuteronomy 31:6, which encourages believers to have strength and confidence when hard times hit. No matter what happens and how difficult an illness or health battle becomes, the verse promises God will never leave us.
Isaiah 38:16-17 (NIV)
"Lord, by such things people live; and my spirit finds life in them too. You restored me to health and let me live. Surely it was for my benefit that I suffered such anguish. In your love you kept me from the pit of destruction; you have put all my sins behind your back."
One of the best Bible verses about strength in hard times is Isaiah 38:16-17, which reminds people that God can restore them to health and give life to the weary.
2 Thessalonians 3:16 (NIV)
"Now may the Lord of peace himself give you peace at all times and in every way. The Lord be with all of you."
God holds the power to offer each person an incredible peace, no matter what he or she is facing. Seeking that peace is essential, and this Bible verse about strength is just one way to work toward having a more God-reliant heart.
Philippians 4:6 (NIV)
"Do not be anxious about anything, but in every situation, by prayer and petition, with thanksgiving, present your requests to God."
Even when worries overtake us, Bible verses about strength like Philippians 4:6 should remind us that we have hope. These comforting Bible verses remind us that "prayer and petition" and thanksgiving are the spirit through which we should approach God.
Luke 8:50 (NIV)
"Hearing this, Jesus said to Jairus, 'Don't be afraid; just believe, and she will be healed.'"
Fear is a natural reaction to being diagnosed with an illness or to watching a loved one face an uphill health battle — but the Bible reminds us that Jesus heals. Biblical accounts of healings should give us confidence that, while God's will and plan will triumph, overcoming health battles is absolutely possible.
Psalm 34:19 (NIV)
"The righteous person may have many troubles, but the Lord delivers him from them all."
It's important to remember that God should be the centerpiece of our lives. He holds the power to deliver us spiritually, emotionally and physically. Prayer for comfort in tough times is essential.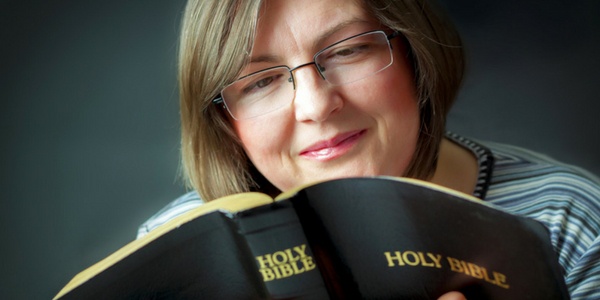 Revelation 21:4 (NIV)
"'He will wipe every tear from their eyes. There will be no more death or mourning or crying or pain, for the old order of things has passed away."
When life feels hopeless, remember that God is there to wipe away our tears. Among the various Bible verses about strength is Revelation 21:4, which reminds everyone — including those suffering — that one day death and mourning will end.
Isaiah 41:10 (NIV)
"So do not fear, for I am with you; do not be dismayed, for I am your God. I will strengthen you and help you; I will uphold you with my righteous right hand."
God promises to offer comfort to those who seek Him. When pain and illness hit you or loved ones, remember this comforting Bible verse. The Lord will always guide you through the hard times.
Read Also: 5 Tips for Learning How to 'Pray Without Ceasing'
Mark 1:41 (NIV)
"Jesus was indignant. He reached out his hand and touched the man. 'I am willing,' he said. 'Be clean!'"
Mark 1:41 is another Bible verse about strength that reminds us that Jesus can and has healed — and that healing is possible for anyone. It's essential to keep a strong faith even amid this reality.
No matter what happens, be sure to place your fear, worries and hopes in the Lord. Navigating illness can be difficult, but with God anything is possible.