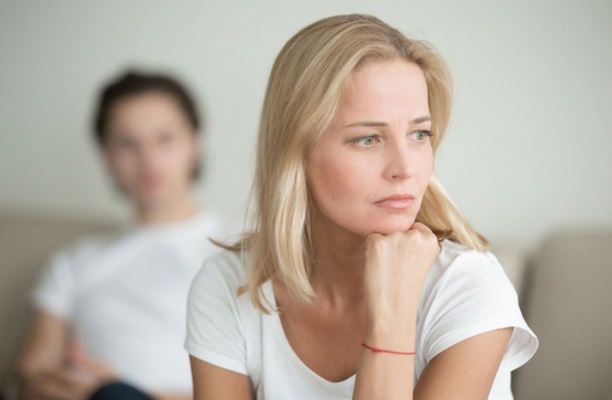 Fostering a good marriage means exercising love, devotion, selflessness, kindness, care and a plethora of other acts and emotions — ingredients that, when properly balanced, help to determine the level of happiness for husbands and wives. Unfortunately, when some of these important relationship elements are not properly weighed, marriages can end up in a precarious place.
Read Also: 4 Inspirational Movies That Could Help Your Marriage
This is exactly what happens in PureFlix.com's "Extraordinary," a film about ultra-marathon runner and college professor David Horton. Horton, who is quite accomplished, faces an uphill battle with his wife, Nancy, who ends up tired of being left alone while he travels the nation as a competitive runner.
As a result, their marriage suffers and the couple must, through a painful process, come to grips with what matters most. The film offers some important lessons for anyone looking to take positive steps to help save — or even improve — their marriages.
Meanwhile, the Bible is filled with scriptures that can help us refocus on what matters most when it comes to marriage. Below, find just 10 verses that shed light on this area:
"Trust in the Lord with all your heart and lean not on your own understanding." -Proverbs 3:5 (NIV)
In life and in marriage, everything should begin with dependence and reliance upon the Lord. Letting God guide individuals — and marriages — is the key to true happiness; seeking His will can help keep a couple on the right path.
"Husbands ought to love their wives as their own bodies. He who loves his wife loves himself." -Ephesians 5:28 (NIV)
Husbands and wives should work hard to love one another, selflessly putting their spouses above themselves.
"Therefore what God has joined together, let no one separate." -Mark 10:9 (NIV)
The Bible makes it clear that marriage is intended to be an unbreakable bond. It's important to remember — especially during the tough times — that marriage is a biblical bedrock that should be respected and revered by both people.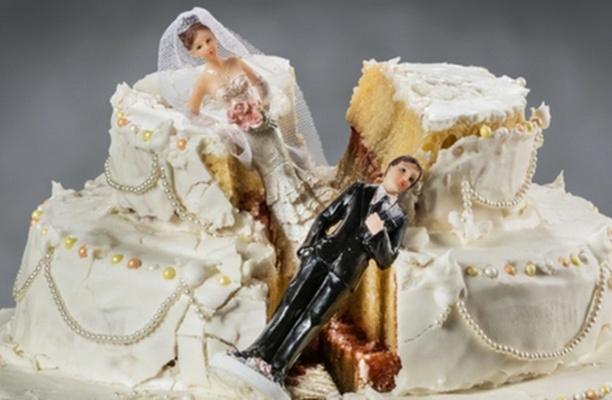 "To the married, I give this command (not I, but the Lord): A wife must not separate from her husband. But if she does, she must remain unmarried or else be reconciled to her husband. And a husband must not divorce his wife." -1 Corinthians 7:10-11 (NIV)
Again, unity is the ultimate goal when it comes to marriage. Even if a husband and wife face difficulties, it's important to remember that God can help restore even the most broken relationships. God joined the union and turning to Him in the midst of difficulty can help mend the broken pieces, if and when problems arise.
Read Also: 5 Movies About Love To Inspire Your Relationships
"Bear with each other and forgive one another if any of you has a grievance against someone. Forgive as the Lord forgave you. And over all these virtues put on love, which binds them all together in perfect unity." -Colossians 3:13-14 (NIV)
Forgiveness is an essential ingredient for a healthy marriage. Husbands and wives are bound to disagree, but it's what each person does with the pain, frustration and resentment that truly counts. It's important to remember that Christ forgave us and that forgiving others for their grievances against us — especially a spouse — is essential.
"Get rid of all bitterness, rage and anger, brawling and slander, along with every form of malice. Be kind and compassionate to one another, forgiving each other, just as in Christ God forgave you." -Ephesians 4:31-32 (NIV)
Husbands and wives should treat one another with love and compassion. These verses in Ephesians reaffirm the importance of remembering what God has done for humanity and integrating those elements of forgiveness into all relationships, including marriage.
"Do not say, "I'll do to them as they have done to me; I'll pay them back for what they did." -Proverbs 24:29 (NIV)
Payback is often the first reaction people have when they're hurt by others, but following through on such a plan is clearly unbiblical, as it hurts others and, in turn, can damage a relationship. Instead, it's essential to focus on being the bigger person and showing love even in light of the pain caused by a spouse.
"In your anger do not sin": Do not let the sun go down while you are still angry." -Ephesians 4:26 (NIV)
It's a good policy not to go to bed angry and to hash out any and all qualms and frustrations before the sun goes down. Beyond that point of advice, working hard not to sin while embroiled in anger is an important skill for all relationships.
Read Also: 3 Unbelievable Love Stories Inspired by True Events
"But he gives us more grace. That is why Scripture says: 'God opposes the proud but shows favor to the humble.'" -James 4:6 (NIV)
Humility matters. Pride can be a relationship killer, as it prevents a spouse from seeing the other person's side, causing the person to only consider selfish emotions and personal views on a particular issue. If pride is a struggle, take it to God, as He can help take away that unpalatable trait.
"Do everything in love." 1 Corinthians 16:14 (NIV)
Love is the antidote. Even when a spouse is being difficult, remember to keep on loving, as kindness and care for your partner can help overcome any challenge.
For an example of how to navigate the difficulties of marriage, head over to PureFlix.com to watch "Extraordinary," a moving story about a couple reconnecting and mending their marriage.
Watch thousands of films and series like these by taking advantage of your free PureFlix.com subscription trial. You'll have access to thousands of kid and family-friendly movies, TV shows and original programs — fun for the whole family.