July 4 celebrations generally leave us thinking deeper about the concept of "freedom." In America, true freedom means being able to believe what we wish, among other rights guaranteed to us in the U.S. Constitution and Bill of Rights. But the Bible's definition, which focuses on freedom in Christ, is more specific and applies to all of humanity, as shown through countless verses about freedom.
Let's explore Bible verses about freedom and how we are supposed to interpret the true meaning of freedom in Christ:
"Now the Lord is the Spirit, and where the Spirit of the Lord is, there is freedom." - 2 Corinthians 3:17 (NIV)
This freedom Bible verse explains that true freedom comes from God. Having God's spirit is what ushers in this spiritual phenomenon — a gift that is available to all mankind. This is just one of the powerful verses about faith that's worth periodically reflecting on.
LOOKING FOR HOPE? Watch Uplifting Movies and TV Shows Right Now on PureFlix.com
"It is for freedom that Christ has set us free. Stand firm, then, and do not let yourselves be burdened again by a yoke of slavery." - Galatians 5:1 (NIV)
Some assume that the Christian life is one filled with restrictions, yet the reality is that following Christ actually ushers in true freedom. As Bible verses about freedom show, a life outside of God's will might feel free, but scripture tells us that reality is quite the opposite. Freedom in Christ is the most powerful thing one can have.
"The Spirit of the Sovereign Lord is on me, because the Lord has anointed me to proclaim good news to the poor. He has sent me to bind up the brokenhearted, to proclaim freedom for the captives and release from darkness for the prisoners." - Isaiah 61:1 (NIV)
This is one of the verses about faith that reminds us how God's love ushers in true freedom. In a world that's filled with so much pain, God calls His followers to "proclaim good news" to the poor and those in need, and to spread the gospel to each and every person so that they, too, have the chance to hear about true freedom.
"When hard pressed, I cried to the Lord; he brought me into a spacious place." - Psalm 118:5 (NIV)
When life feels painful — when we are struggling with our bad decisions — we can come back to Jesus, reorient ourselves with God's will and live in peace and freedom in Christ. As Bible verses about freedom show, the first step to true freedom is honest prayer and devotion.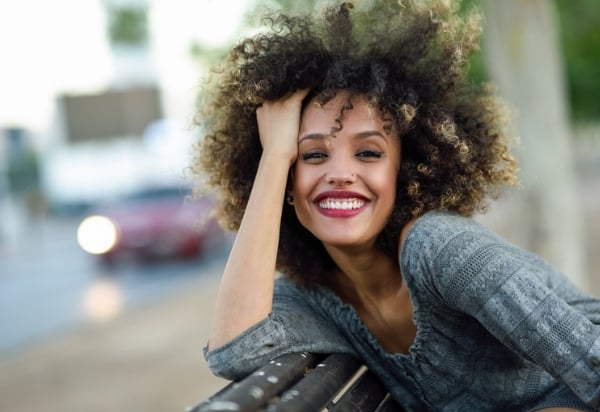 "'I have the right to do anything,' you say—but not everything is beneficial. 'I have the right to do anything'—but I will not be mastered by anything." - 1 Corinthians 6:12 (NIV)
Self-control is an important piece of the "freedom" puzzle. This freedom Bible verse makes it clear that we have the "right to do anything," but that not everything we choose to do is beneficial.
Rather than being mastered and overtaken by sin, we should follow God's commands and His plan for our lives. Then — and only then — can true freedom in Christ be attained.
READ ALSO: What Does the Declaration of Independence Say About God?
"'I have the right to do anything,' you say—but not everything is beneficial. 'I have the right to do anything'—but not everything is constructive." - 1 Corinthians 10:23 (NIV)
Much like in 1 Corinthians 6:12, we are reminded in this freedom Bible verse that "not everything is constructive," despite our right to make a choice about what we do and how we do it. Freedom in Christ is the goal, and it simply requires following verses about faith and living for Him.
"I will walk about in freedom, for I have sought out your precepts." - Psalm 119:45 (NIV)
This verse is yet another reminder that finding freedom in Christ starts with seeking and living out God's plan for our lives. We only walk in pure, unadulterated freedom when we seek out God's will.
"Therefore, my friends, I want you to know that through Jesus the forgiveness of sins is proclaimed to you. Through him everyone who believes is set free from every sin, a justification you were not able to obtain under the law of Moses." - Acts 13:38-39 (NIV)
Everyone struggles with sin of some sort, but freedom can be found in Christ. Jesus forgave our sins and, through the Holy Spirit, we can have the power to resist any sin or temptation.
This Bible verse about freedom also speaks to the essentiality of Christ coming and dying to save the sins of humanity, and to usher in true freedom.
READ ALSO: 10 Ways to Put God First in the Modern World
"You, my brothers and sisters, were called to be free. But do not use your freedom to indulge the flesh; rather, serve one another humbly in love. For the entire law is fulfilled in keeping this one command: 'Love your neighbor as yourself.'" - Galatians 5:13-14 (NIV)
The Bible reminds us all that we are called to be free, but that we shouldn't embrace worldly freedom — the unrestrained engagement in any and all whims. Instead, we are encouraged to use our freedom to find ways to love others. This is a powerful freedom Bible verse!
"Therefore, there is now no condemnation for those who are in Christ Jesus, because through Christ Jesus the law of the Spirit who gives life has set you free from the law of sin and death." - Romans 8:1-2 (NIV)
Jesus sets us free from "the law of sin and death." Finding true freedom in Christ today matters, as eternity depends on it. By following God and His commands, you can never go wrong. Bible verses about freedom make this clear again and again.
That wraps our list of Bible verses about freedom. Are you looking for more ways to find freedom in Christ, and for more verses about faith? Consider checking out these tips for putting God first in the modern world. And if you're looking to fill your heart and mind with positive content aimed at inspiring, consider taking advantage of your free, one-month PureFlix.com subscription.
You'll have access to thousands of faith and family-friendly movies, TV shows and original programs — fun for the whole family.