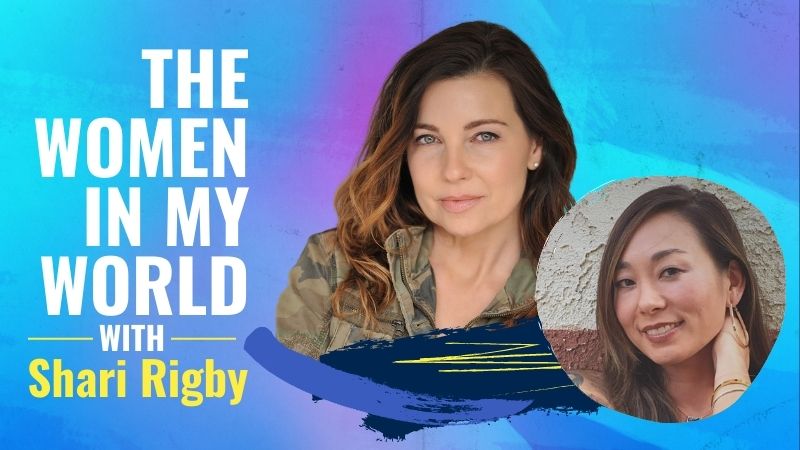 Hollywood writer Claire Yorita Lee shares her journey into entertainment and how God paved her path. From personal struggles with life balance to persisting and finding her purpose, Claire's story is powerful. If you're looking for inspiration in your own life and journey, this episode will deliver.
WANT MORE INSPIRATION? SIGN UP FOR THE PURE FLIX INSIDER EMAIL NEWSLETTER TODAY!
Claire Yorita Lee is a former recipient of both the ABC/Disney and FOX Writing Fellowships, and has worked on a number of TV shows and pilots, including ABC's "Thieves," FOX's "Skin," and NBC's "Medium." She wrote and produced a pilot,
My Life Disoriented," funded by an ITVS grant, which premiered on PBS' Independent Lens; and won a CAPE New Writers' Award for her comedy pilot entitled, "South Coast Shuffle." Claire co-wrote the award-winning short film "Birdie's Song," "Lassies for the Salvation Army" and "The Church That Never Sleeps" for the Dream Center with Shari Rigby. "Beautifully Flawed," which the two co-wrote, was published in March of 2015 and they recently finished shooting the pilot version. Claire co-executive produced and wrote 20 episodes for the TV series "Dream Center, "and together with Shari co-wrote the online devotional for the re-release of FOX's "The Passion of the Christ." Claire recently wrote her second feature film for Hallmark, and has worked on numerous animated series, including two for HBO Max premiering in 2022. She lives in LA with her husband and three children.
"The Women in My World" podcast seeks to inspire, influence, impact and connect women as guests share their testimonies to empower others through the art of storytelling. Hosted by Shari Rigby, the show is dedicated to women who put their faith into action by tackling critical, real-life issues that will change and impact the world. Shari shares the mic with celebrities, authors, influencers, trailblazers, and world-changers, as they dig deep into stories that matter. Each fantastic conversation will encourage and engage viewers and offer them practical tools to use in their everyday lives. Learn more about Shari Rigby here.
LISTEN TO MORE "THE WOMEN IN MY WORLD" EPISODES: