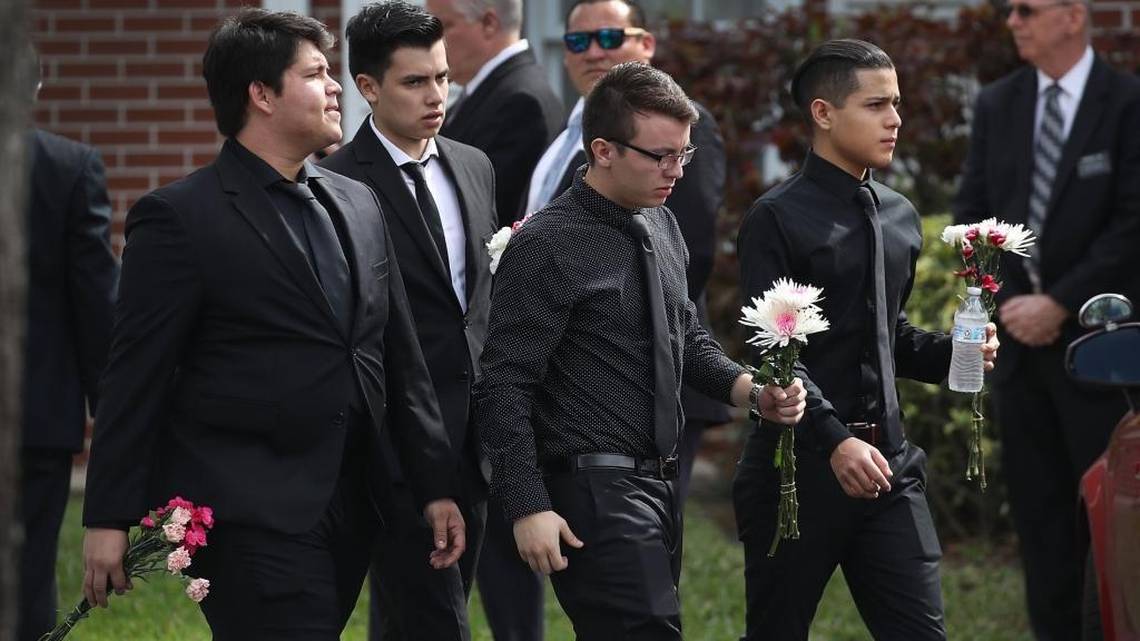 Stoneman Douglas High School freshman Alaina Petty won't be remembered as one of the victims of the February 2018 massacre. Instead, her friends and family (including more than 1,500 who attended her funeral) are making sure her legacy means much more than tragedy.
Petty was known for her kindness and service. Her father, Ryan Petty, said of his daughter: "You could not escape her innate sense right and wrong, but you never felt that she was judging you." She had served Hurricane Irma victims with her LDS youth group and was a member of the Junior Reserve Officers Training Corps.
Read Also: Columbine HS Survivor Says THIS Can Stop Violence
Alaina's oldest brother, Ian Petty, said: "While she will be missed terribly here, if we all exemplify what she did, her legacy will live on through small acts of kindness."
To that end, the community of Camas, Wash. started the #MarchKindness campaign, to highlight positive acts of kindness throughout March, beginning with this video:
You can keep up with all of the kind acts reported this month through searching #MarchKindness or following LaCamas Magazine on Facebook.