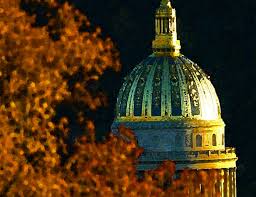 We're starting to see some glimmers of hope around the country as religious freedoms continue to be a hot topic.
In fact, more than a dozen U.S. states are trying to enact laws which protect its citizens' religious freedoms, including West Virginia, where lawmakers are hoping the Religious Freedom Restoration Act gets passed.
The moves follow legalization of same-sex marriages in several states, some of the tenets of Obamacare, and other elements which don't take Christian culture or the rights of Christians to heart. But the religious rights of citizens around the U.S. are clearly on the minds of politicians and lawmakers, and for that we should be thankful.
According to CBN.com, "Twenty-one states now have laws on the books limiting the government's ability to punish people for living out their faith in public. But those in opposition claim these laws provide an avenue for discrimination. And these contradictory viewpoints will be very tough to reconcile."
Tim Armistead, speaker of the House in West Virginia, told CBN, "It's not creating a new right; it's not taking away anyone's rights; it's simply restating what our Constitution already guarantees and what natural laws and God-given rights are in our country."
House Majority Whip John O'Neal added: "People of West Virginia have just had enough, and they are reacting to this big government overreach into every area of our lives.
"We believe that West Virginians should be free to live and work according to their faith, without being in danger of being punished by their government."
O'Neal says the Constitution's language is clear.
"It doesn't guarantee anyone's right to not be offended. It doesn't guarantee anyone's right to have any particular kind of lifestyle or behavior protected, but it guarantees the free exercise of religion," he said.
While the legislation has plenty of support from citizens and groups around the state, one person is not supporting it: West Virginia Governor Earl Ray Tomblin.
O'Neal told CBN that ultimately, it will be up to the governor if he signs the bill, lets it become law without his signature, or [heaven forbid] vetoes it.
If the bill is vetoed, O'Neal said they'll work to get it overturned.
"We will go to work to overturn the veto because in West Virginia it only requires a simple majority to override the governor's veto," he said. "So we believe if we've got the votes to pass the bill, we have the votes to override the veto."
Our prayers are with the citizens of West Virginia.
Not a member of the Pure Flix Digital Streaming Service yet?
and start enjoying thousands of Christian and family-friendly movies, TV shows, and educational programming online anytime, from virtually anywhere, on any device, FREE for 30 Days.