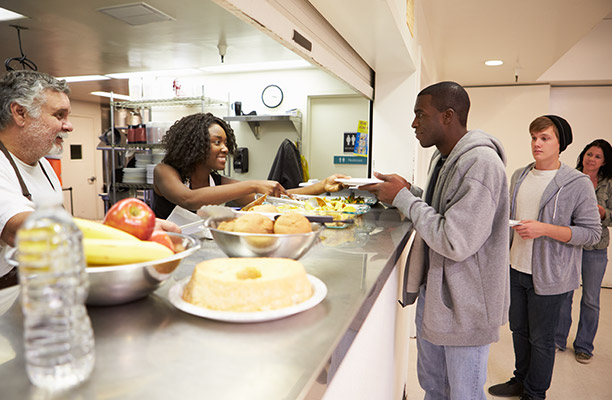 World Homeless Day is October 10. Since its founding in 2010, every continent (except Antarctica) has chosen this day to focus on the needs of the homeless and provide local communities with opportunities to respond. An estimated 100 million people are homeless around the world. Here are five things you can do to make sure they're not overlooked.
Reach Homeless Children
It's heartbreaking to think of children who don't have a place to go to bed at night. Because an estimated one in 30 American kids face being homeless every year, Project Night Night assembles packages for homeless children 12 and under. The packages contain a blanket, a book, and a stuffed animal in a tote bag that kids can keep with them wherever they lay their head.
Educate Others
Most people don't realize how widespread the problem is or the seriousness of the problems faced by the homeless every day. Research issues in your area and let others know what you find. The video blog Invisible People shows the struggles faced by homeless individuals. The blog warns that content may be offensive, but their hope is that viewers will get mad enough to do something.
Read also: 53 Good Deeds You Can Do
Research Local Issues
Each community has a homeless population with unique needs. Homeless shelters, human resource agencies, and local churches can help you pinpoint needs specific to your area. Soup kitchens and other public facilities can also tell you where to find local homeless and what resources they lack.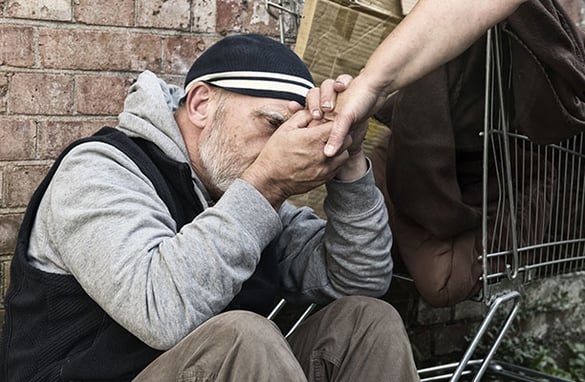 Ask for specific needs. Your presence may be at the top of the list. Organizations can also put together care packages that contain the following:
New socks and underwear – When clothes get dirty, homeless people may not have access to a washing machine. Put items in Ziploc bags marked by size.
Single-use toiletries – Distribute hotel-sized portions of soap, shampoo, and razors.
Soft food – Many homeless people have dental issues. If you give out food, make sure it's soft enough to eat by those who may have painful dental problems.
Clothing and blankets – Warm blankets and freshly laundered clothes are almost always welcome.
Water – Dehydration is a problem year-round for people constantly exposed to the elements.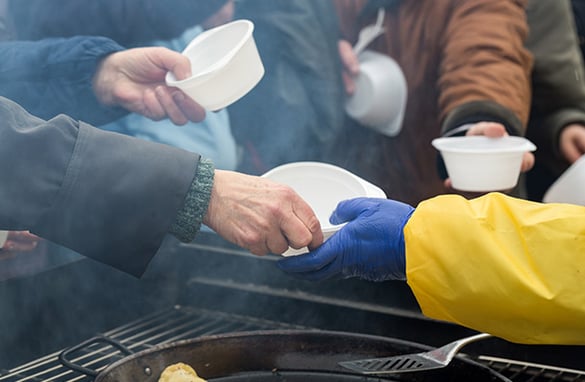 Collaborate with Local Networks
One person can make a difference, and, when many people work together, they can change their community. Once you identify local needs, here are some organizations you can contact for support.
Schools
Churches
Local businesses
Co-workers
Service clubs
Involve Politicians
Local officials can make an impact by doing the following:
Provide official acknowledgement for World Homeless Day.
Celebrate businesses and individuals who do good works.
If local funds are delegated to issues related to homelessness, release those funds every October 10.
Create a homelessness advisory group.
When you participate in World Homeless Day, you demonstrate virtues the Bible instructs us to develop. Kindness and goodness are both fruits of the Spirit. Download Christian Movies that Teach the Fruit of the Spirit to find out more about how you can turn family movie night into an opportunity for spiritual development. Get your free copy today.