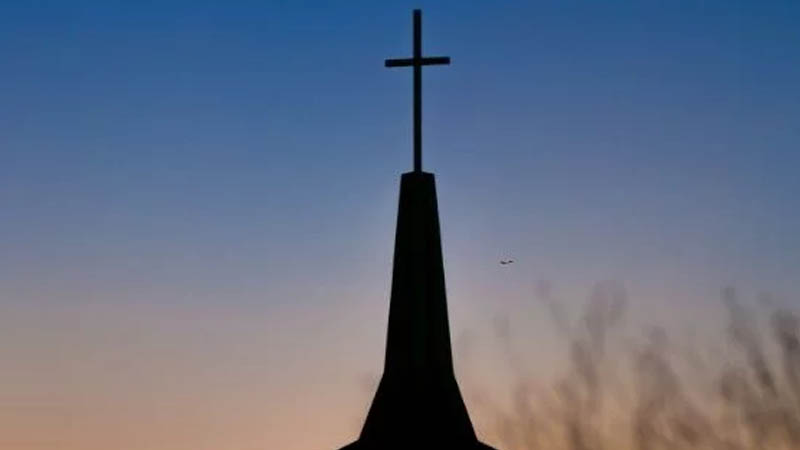 A woman whose father was tragically murdered when a gunman entered West Freeway Church of Christ in White Settlement, Texas, on Dec. 30, is bravely choosing to forgive the man who ended her father's life.
Tiffany Wallace told NBC News that she initially planned to welcome the stranger to church when she saw him on Sunday, assuming he was there to worship.
NEED INSPIRATION? Try Out Your Free PureFlix.com Trial Today
Tragically, he instead pulled a weapon and murdered two parishioners.
One of those men was her 64-year-old father, Anton "Tony" Wallace, who was a deacon at the church and was serving communion at the time of his murder; the other victim was identified as 67-year-old Richard White.
For her part, Tiffany Wallace is turning to forgiveness in the wake of unimaginable pain.
Watch her powerful words below:
"How could someone so evil, the devil, step in the church and do this," Wallace said, going on to offer forgiveness. "I forgive him, and it's the hardest thing to say because it's like, somebody killed your dad, but I forgive him. I'll never forgive what he did, but I forgive him."
West Freeway Church of Christ Pastor Britt Farmer also spoke out in a statement this week offering gratitude, compassion and love. Farmer asked people to pray for both the victims' families and the perpetrators' family, alike, as CNN noted.
READ ALSO: 20 Bible Verses About Strength: God's Word on Faith in Hard Times
"We also ask that you pray for the perpetrator's family and those who may have been affected by his loss. Our hearts are not lost in that as well," Farmer said. "We want this community to know that we're strong, but we want to be strong for them and all those who come into our midst that we can wrap our arms of love around them."
Prayers up to everyone impacted by this horrific tragedy.
--
Looking for even more inspiration? Sign up for a free PureFlix.com trial right now to stream thousands of TV shows and movies.