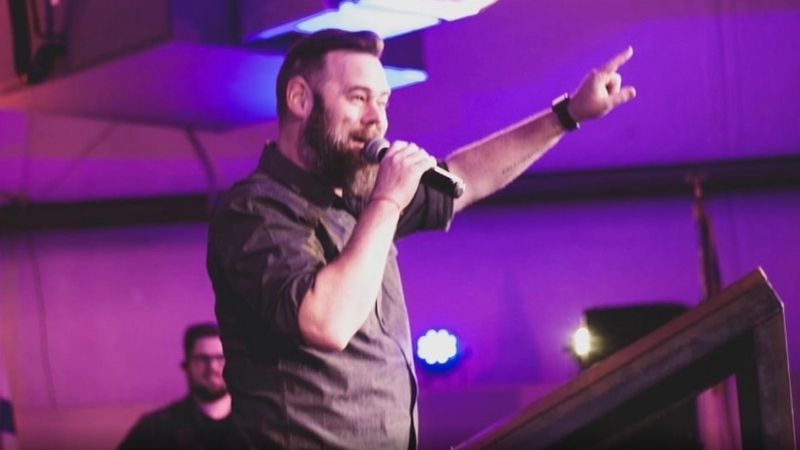 "The Voice" winner Todd Tilghman is a former pastor with a message about God and pain, proclaiming in a recent interview with The Christian Post that he believes struggles can often come with lessons — and purpose.
READ ALSO: 'BY THE GRACE OF GOD': MEET THE BRAVE 7-YEAR-OLD BOY WHO SWAM ALONE FOR AN HOUR TO SAVE HIS DAD AND SISTER
"One thing I hope the Church can learn from, not from me, from the Scripture and from the history of the Church — do pray, by all means do — but don't try to pray your way out of pain that you're supposed to walk through," Tilghman said. "The Scripture says the ones who suffer with Him, reign with Him. We're supposed to walk with pain sometimes."
The singer, who was the victor on Season 18 of "The Voice" and is set to release a new book titled, "Every Little Win: How Celebrating Small Victories Can Lead to Big Joy," also encouraged people to step back and see the bigger picture if they find themselves in a situation in which they've been hurt by someone else.

As for Tilghman's own life, he said he believes "God and God alone" is responsible for his blessings, and he expressed his deep belief in and reliance on scripture.
GET INSPIRATION: SIGN UP FOR OUR FREE WEEKLY NEWSLETTER FOR ENTERTAINMENT AND NEWS

"I believe the Word of God. I [also] believe so much, not all, but so much of the teaching that I've heard," he said. "My faith is mostly intact because of experiences I've had, not just what I heard or what I read, but what I live."
Read more of Tilghman's thoughts on The Christian Post. Want more inspiration? Sign up for the Pure Flix Insider weekly email for the top stories in faith and entertainment!
Featured Image Credit: Thomas Nelson
OTHER MUST-READ STORIES: