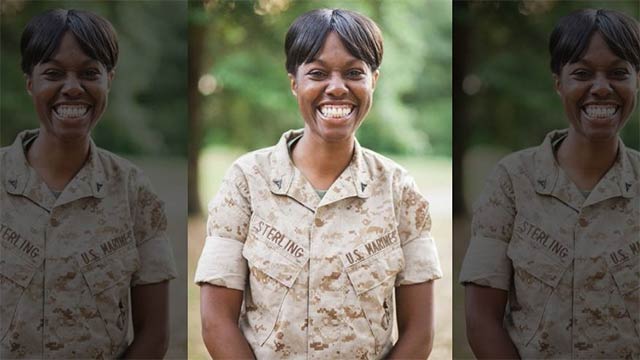 "Congress shall make no law respecting an establishment of religion, or prohibiting the free exercise thereof; or abridging the freedom of speech, or of the press; or the right of the people peaceably to assemble, and to petition the Government for a redress of grievances." U.S. Constitution, Bill of Rights, Amendment I
"No weapon formed against you shall prosper …" Isaiah 54:17a (NKJV)
A paraphrased version of this verse apparently cost U.S. Marine Lance Corporal Monifa Sterling her rank and her job. Having a thin sheet of paper with the words "No weapon formed against me shall prosper" taped to her computer—and her refusal to remove it—led to Monifa being court marshaled and a bad conduct discharge.
In a piece on FoxNews.com, Todd Starnes interviewed Liberty Institute lawyer Michael Berry, who is now representing Monifa. The article says:
"This was a conflict between her and her supervisor," he told me. "Her supervisor clearly said she did not like the tone of the Bible verses."
Berry said the supervisor cursed at Sterling and ordered her to immediately remove the verses. She refused the order. The following day, she discovered the verses had been removed and thrown in the trash.

"Adding insult to injury, the government charged her with the crime of failing to obey a direct order because she did not remove the Bible verse," Berry said.
You can read the full article here. In the meantime, read these last couple of sentences from the piece and be sure to share this story if you agree with Todd Starnes' take:
Hopefully Liberty Institute will be able to restore this Christian Marine's good name and expunge the charge.

Anything less could jeopardize the standing of every person of faith serving in the Armed Forces. Should that happen—God help us all.
Want Good Faith-Based Movies?
and Start Your Free Trial!