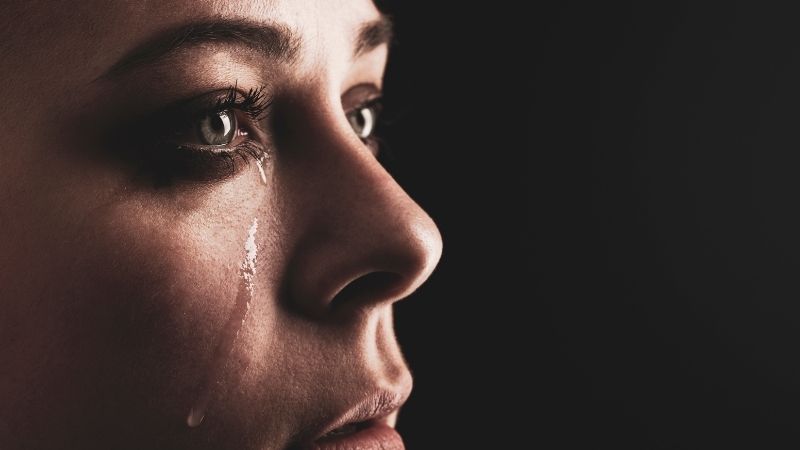 National Suicide Prevention Week is September 4 - 10 this year, and we wanted to take a minute to address this serious mental health issue. "The Pure Flix Podcast" previously sat down with author, philosopher and theologian Jim Denison, who is on a mission to help people understand what the Bible says about a myriad of important social and cultural issues, with diving deep into what scripture says about suicide.
Denison, founder of Denison Forum, an organization that seeks to "thoughtfully engage the issues of the day from a biblical perspective," told "The Pure Flix Podcast" why truly troubling statistics surrounding suicide continue to emerge — including a stunning Centers for Disease Control study that found one-in-four young adults aged 18 to 24 had contemplated suicide within 30 days of taking the survey.
SIGN UP: GET THE LATEST CHRISTIAN NEWS AND ENTERTAINMENT HEADLINES DELIVERED TO YOUR INBOX
"I think it's on two levels. On the first level, thinking as a philosopher and a theologian, is the secularization of our culture in my lifetime," he said. "The 'imago dei,' the idea that we're made in the image of God, is the basis for our sense of worth and value."
Listen to Denison explain what the Bible says about suicide:
But as the sense of this reality slips away in contemporary culture, Denison said many start to see their value in their professions and what they do for a living. This misplaced value can be a slippery slope that leads people to believe that they simply aren't enough. Before long, some begin to question their true worth.
The second level Denison discussed is the "epidemic of clinical depression, which is going undiagnosed and is being stigmatized." Unfortunately, he said this dynamic can often unfold in Christian circles, with some dismissing depression as something that can always be prayed away.
READ ALSO: 3 THINGS WE ALL MUST DO FOLLOWING THE CDC'S TRAGIC SUICIDE FINDINGS
"Clinical depression is a disease for which there is absolute clinical help," Denison said. "There's such a stigma around this, especially as Christians."
But Denison sees many positives unfolding, including pastors recognizing that they, too, can seek help when they struggle. Plus, some churches are diving into ministry to help fill the void when it comes to addressing depression.
The theologian also explored what the Bible says about suicide, noting that there are only five clear examples presented in the Old Testament and one example offered in the New Testament.
"In terms of occurrences, I only found five clear suicides in the Old Testament," Denison said, noting that these didn't include incidents that were done for the greater good or amid extenuating circumstances (Jonah, Samson, etc.). "In the New Testament you have Judas' suicide."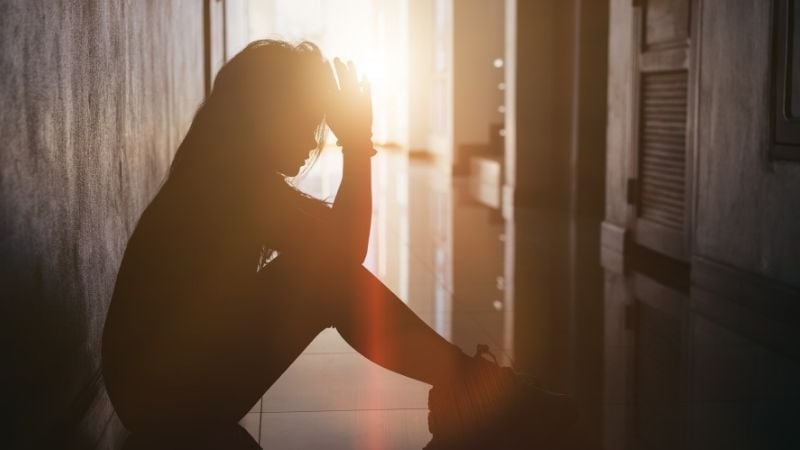 Outside of these occurrences, though, Denison said the Bible clearly speaks about the principles surrounding the sanctity of life — an essential consideration concerning this topic.
READ ALSO: HE NEARLY TOOK HIS OWN LIFE, BUT GOD CHANGED EVERYTHING
"You have the biblical principle that first of all discusses the sanctity of life from conception to natural death — from 'womb to tomb' as some would say," he said. "If there's anything I could make the entire culture grasp more fully it's that idea that you and I, each of us are created in the image of God."
He continued, noting the many issues this encompasses, "That goes to racism, that goes to systemic injustice, that goes to euthanasia, that goes to abortion, that goes to so many of our social issues that we miss that -- that every person [is] made in the image of God."
Want to know more about this important issue? Read Denison's paper titled, "What Does the Bible Say About Suicide?"
Here are some tips for how we can live out our mandate to "love God" and "love others" and support others during National Suicide Prevention Week:
1) Reach out to your loved ones: Be sure to reach out to any friends or loved ones who are struggling. Send texts, emails and make phone calls. It's a difficult time for many and we can always make an important difference when we pay attention and reach out in love and care.
2) Share encouragement: Dive into Bible verses about strength and consider sharing these verses on social media or with your friends and family. We have put together some powerful Bible verses about salvation as well as lists for people desperately in need of God's love (plus, grab our Bible verse devotional here):
- 20 Verses to Read When You're Weary and Need Strength

- 20 Bible Verses About Strength: God's Word on Faith in Hard Times
- 50 Bible Verses About Faith, Hope and Encouragement
3) Pray: Be sure to take the time to pray for those around you — friends, loved ones and even strangers — who are in need of help and care during this time. Prayer matters, and you can make a big impact by seeking God on behalf of others.
And if you're looking for Christian news delivered to your inbox each week, be sure to sign up for our email newsletter!