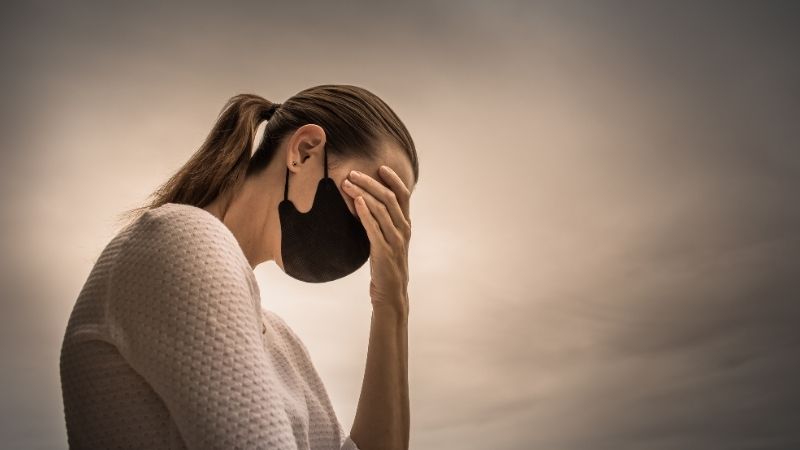 Daniel Fusco, pastor at Crossroads Community Church in Vancouver, Washington, and host of "Two Minute Messages" on Pure Flix, has a much-needed message for anyone who is overtaken by fear: abide in Jesus.
READ ALSO: Are You Living a 'Nightmare?' You Can Overcome Fear With Christ
Considering all that has unfolded in our world over the past year, Fusco's proclamations — delivered on his new podcast, "Crazy Happy With Daniel Fusco" — are truly pertinent.
"The starting place is ... abiding in Jesus," the pastor said. "The Bible is full of examples where someone has their eyes on the circumstances instead of the Lord."
Listen to Fusco break down fear and hope on "Crazy Happy":
Fusco mentioned the scriptural example of the disciples panicking when a storm broke out on the Sea of Galilee. As the Bible recounts in Matthew 8, Mark 4, and Luke 8, Jesus calmed the storm in an example that shows his true power.
READ ALSO: 7 Bible Verses to Help You Fight Fear Amid Chaos
Among the relevant scriptures, the dialogue in Matthew 8:24-27 showcases the fascinating dynamics that can unfold when fear and uncertainty take hold:
"Suddenly a furious storm came up on the lake, so that the waves swept over the boat. But Jesus was sleeping. The disciples went and woke him, saying, 'Lord, save us! We're going to drown!' He replied, 'You of little faith, why are you so afraid?' Then he got up and rebuked the winds and the waves, and it was completely calm. The men were amazed and asked, 'What kind of man is this? Even the winds and the waves obey him!'"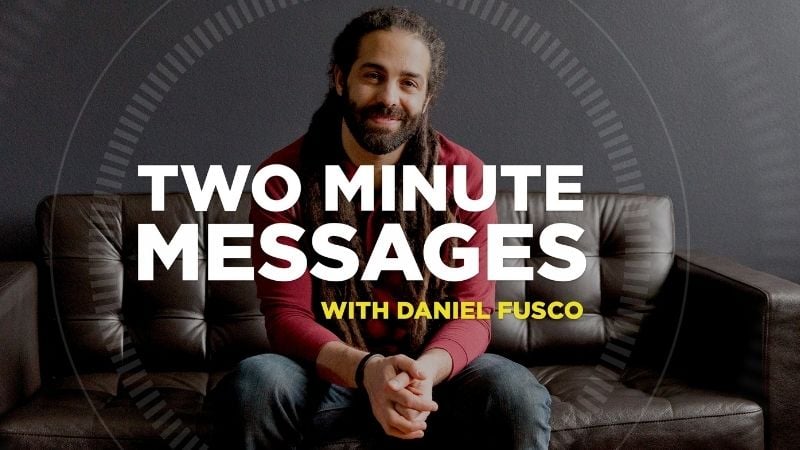 Fusco noted human tendency is to place our eyes on circumstances rather than Jesus — something that can spark fear. We can clearly see this play out with the disciples in these fascinating verses.
"The storms of life teach us two things: One, that we have a tendency to be faithless," Fusco said. "And two, that Jesus is real and he's super faithful and he's got power over everything."
In the end, the preacher said it's all about clinging to God's love.
"The Bible says that perfect love casts out fear," Fusco said. "God's perfect love rises me out of my concern about the future … I don't know how it's going to work out, but the Lord does."
READ ALSO: 10 Bible Verses to Help You Fight Fear And Anxiety
Want more faith-inspiring content? Watch Fusco's powerful "Two Minute Messages" series on Pure Flix (get a free trial here), and subscribe to his "Crazy Happy" podcast.