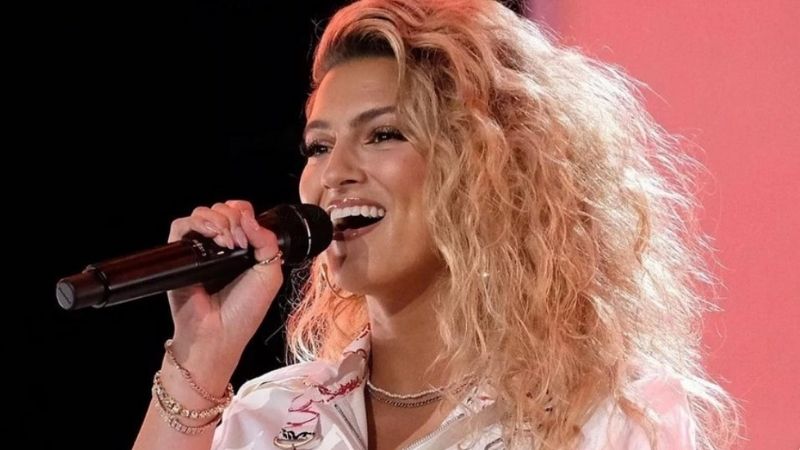 Life can be pretty crazy sometimes — even for someone like Tori Kelly. The 28-year-old Grammy winner, "American Idol" alum, and one of the stars of the upcoming "Sing 2" has a lot going on. And just like the rest of us, she sometimes struggles to quiet her mind and heart in the midst of it all.
For Kelly, the answer to finding peace is going back to the Bible verse that has comforted and encouraged her throughout her life. That verse is Psalm 91:4, which says:
"He will cover you with his feathers, and under his wings you will find refuge; his faithfulness will be your shield and rampart."
WANT MORE INSPIRATION? SIGN UP FOR THE PURE FLIX INSIDER EMAIL NEWSLETTER TODAY!
"I just love that visual of having a safe place, having this place of refuge when the world is crazy," Kelly shared. "Just having that kind of peace to know, 'OK, I can have this quiet time and it's just me and God, and I can get my head right and my soul right and then kind of go back out and do my thing.'"
Rooting herself in Christ has helped Kelly survive the spotlight, and it's the basis of everything she does.
"Anyone who knows me personally … [faith is] a part of who I am," Kelly said. "I feel like God, Jesus always comes up at some point. It's been such a part of my life, in my childhood growing up. But then, at a certain point, it became very personal to me."
That personal relationship is fueled by spending time in the Word, which Kelly encourages all of her fans to do — especially her younger fans who too often find their sense of worth in the number of likes they get on social media.
"Personally speaking, that has helped me to … make sure I'm grounded in truth, in reminding myself who I am," Kelly revealed. "I'm loved by God; listening to who He says that I am ... instead of what the world says, which is very hard to do, and something that I struggle with as well."
Kelly's outspoken faith will no doubt continue to inspire her young fans, especially at a time when social pressure can make it difficult to stand for Jesus.
"I was just talking to some of my friends about just how crazy it is right now," she added. "Life is so full of ups and downs and crazy times … We're all in this together, all figuring it out, and it can be rough out there," she admitted.
But at the end of the day, keeping God at the center of everything is what makes the difference for Kelly.
"I can't do what I do [without my faith]."
And don't miss her new children's book "The Curly Girl Blues," about her journey of acceptance of her unique curly hair that God blessed her with.
Photo Credit: Instagram
Other Must-Read Stories: