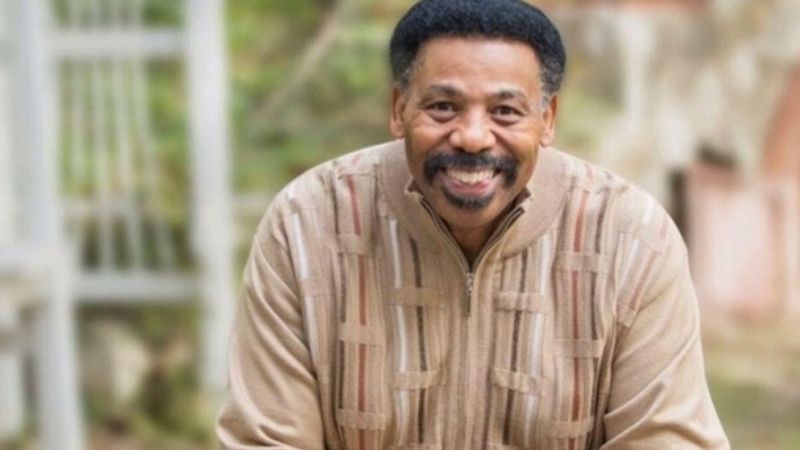 Dr. Tony Evans, author and pastor of Oak Cliff Bible Fellowship in Dallas, Texas, delivered a powerful message about faith and race this week as the nation continues to engage in tough conversations surrounding the killing of George Floyd.
Evans' daughter, speaker and actress Priscilla Shirer ("War Room," "I Can Only Imagine" and "Overcomer"), posted a family video on Monday that showed her dad candidly speaking to his sons and grandsons about these issues.
READ ALSO: 6 PRAYERS AMERICA DESPERATELY NEEDS RIGHT NOW
"Today, my Dad gathered his sons & grandsons to talk about the tense cultural climate," Shirer wrote. "I decided to go Live & capture the moment. It turned into a great conversation."
Watch the exchange in its entirety:
Evans, who was joined throughout the broadcast by Christine Caine, Lecrae and other influencers, spoke about his own past experience being pulled over by white police officers, racism, the current protests and the responsibilities people have to de-escalate difficult scenarios.
Despite sharing past issues with bias, the preacher made important points worth noting.
"With all this happening in the world today, there is suspicion now of the police, but you don't want to put all police in that bag," he said. "The majority of them are wonderful."
Evans emphasized the importance of respecting authority and de-escalating, even if and when police might be acting in a biased way or are unfairly looking for a problem.
READ ALSO: CHECK OUT THESE FREE CHRISTIAN RESOURCES FOR KIDS
Shirer asked her father about unjust systems and the two discussed the current state of affairs before Evans went on to defend protests. He explained the biblical nature of "righteous protesting," but warned that it is wrong to allow anger to cause one to sin and to become destructive in that process.
"Righteous protesting is both allowed and validated in the Bible ... but there's an illegitimate protest which is destructive where you allow your anger to cause you to sin," he said. "You don't destroy other people's lives or property because you're angry."
READ ALSO: 10 BIBLE VERSES TO HELP YOU BATTLE FEAR AND ANXIETY
Watch the entire conversation here. And go here for more insight from Evans. We'll also leave you with our past interview with Shirer: