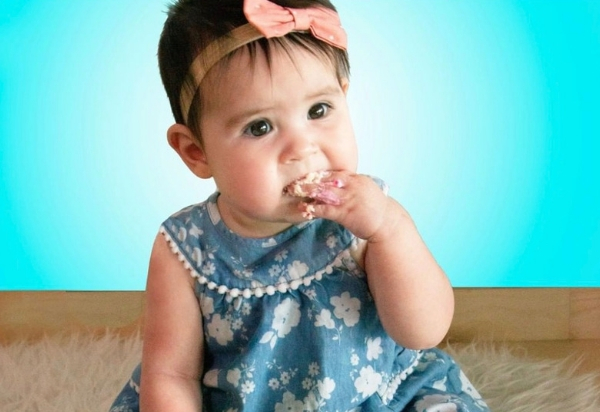 Leave a Comment
Updated on June 10, 2019 by

Billy Hallowell
A pro-life group offered the perfect response on Friday to singer Miley Cyrus' controversial social media post that featured the former "Hannah Montana" star licking a cake adorned with the message: "Abortion is healthcare."
Cyrus' post went viral and sparked debate last Tuesday after it was shared on her social media platforms, but pro-life group Save the Storks decided to offer a twist on the image and message.
READ ALSO: Inspired by 'Unplanned'? 5 Pro-Life Movies You Can Watch Now
The organization released its own photo. In the image, a baby is seen sitting next to a cake that reads, "Celebrate life."
"Women's rights begin in the womb!" the caption reads. "Very special collab with moms who've chosen life. Like if you believe in healthcare for ALL — including the preborn."
Save the Storks used the chaos and furor over Cyrus' initial photo and message to make an important point about their work — and to illustrate some truths about abortion.
READ ALSO: 4 Pro-Life Movies and Shows You Should Watch Right Now
"Miley Cyrus posted a social media meme and message that blatantly steers women toward abortion," Joe Baker, founder of Save the Storks, said in a statement. "We at Save the Storks want to shine a light on her insensitive post and obvious disregard for the truth about abortion."
Save the Storks is an innovative organization that partners with pregnancy resource centers to offer medical vehicles known as Stork Buses. These buses, which have exam tables, restrooms, counseling services and sonograms inside, have saved 6,000 babies thus far.
Find out more about Save the Storks here, and be sure to watch the trailer for a powerful film called "7 Reasons" that shows what causes some people to change their minds about abortion.