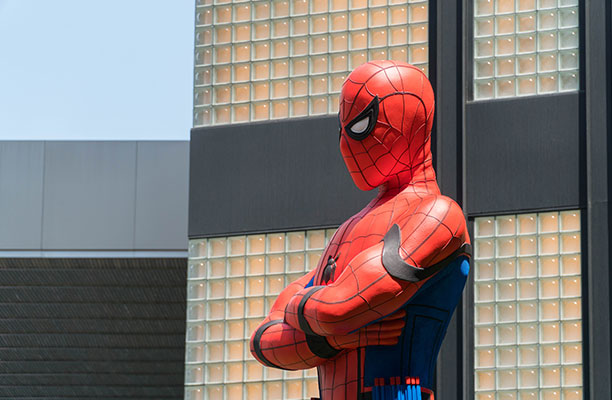 "Spider-Man: Homecoming" is doing great at the box office. It has earned a Metascore of 73, and it trended on social media for several weeks in a row. With so much buzz surrounding the latest Spider-Man movie, many families are wondering if they should let their children watch it.
Like all superhero movies, "Spider-Man: Homecoming" depicts the age-old struggle between good and evil. While this main theme is family-friendly, one line in particular may keep this Spider-Man movie from making family-friendly movie lists. Did one offhanded remark from a secondary character ruin "Spider-Man Homecoming"?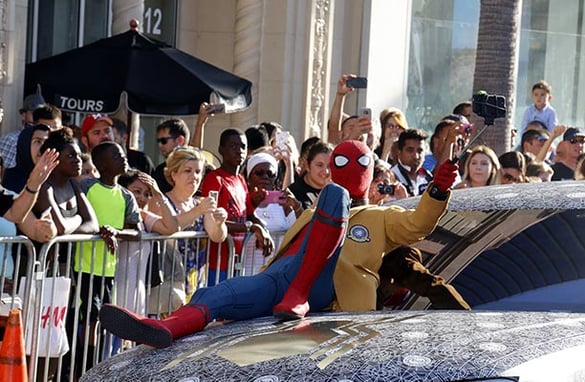 The One Line Parents Need to Consider: "I Was Watching Porn"
"Spider-Man: Homecoming" is rated PG-13, so it doesn't make any promises not to swear or avoid adult themes. While this Spider-Man tale delves more deeply into Peter Parker's younger years, the content doesn't necessarily serve as a role model for young teens. The characters regularly use profanity, but these vulgarities don't quite tip the scale from watch to don't watch. Instead, one line is responsible for raising questions in the minds of parents who don't want to expose their children to adult themes at a young age.
In this particular scene of the movie, Parker's friend, Ned, is supporting the superhero in his school's computer lab. When a teacher walks in and questions the teen about his activities, Ned makes up a fast excuse and says, "I was watching porn." While the movie never shows any racy or sexually explicit material, this comment normalizes pornography in a disturbing way.
Sure, kids can access much more questionable content on the Internet , [No cheap shots, please] but many parents are now choosing alternative services to prevent this type of exposure. When young and impressionable children hear casual and acceptable references to watching pornography, it can warp their moral foundations.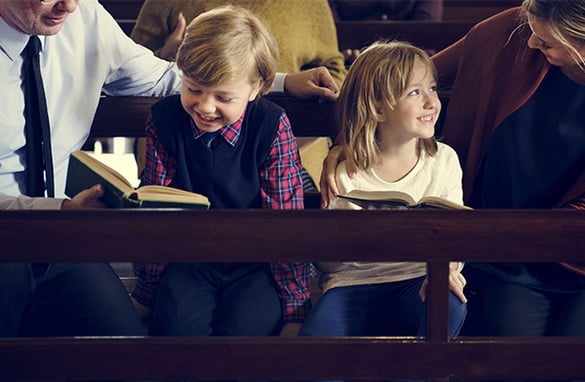 Diving Deeper into the Issues
For Christian parents, the casual reference to pornography represents both a moral and parenting dilemma. Allowing a child to see that scene and hear the laughter of other moviegoers in the theater goes against Christian teachings. It also changes the nature of crucial parenting moments.
To help children develop a strong sense of right and wrong, parents and role models need to take control of the messaging. The pornography comment subtly sends the message that this type of behavior is OK and normal – everybody must do it. If a parent has not yet had the chance to discuss the dangers and immorality of pornography, unexpected exposure to the concept can shape an impressionable mind in the wrong way.
Our Final Thoughts on "Spider-Man: Homecoming"
Every day, parents must draw the line. Is it OK for a young child to watch a fictional movie that references a pagan deity? Is it OK for them to see young people engaged in romantic behaviors that should remain between spouses? Is it OK for them to see movies that glorify violence over pacifism? The modern media industry does not make these choices easy for Christians or parents. Exposure to immoral behaviors can create a slippery slope.
"Spider-Man: Homecoming" is an entertaining movie, but it may not be the right choice for young people who will not see Ned's comment as inappropriate. Instead, consider our list of engaging and entertaining family movies that highlight the teachings of Scripture and depict positive Christian behaviors. PureFlix.com is a great alternative to a trip to the theater – you can enjoy clean, family-friendly content from the comfort of your home.
We'd love to hear your perspective on "Spider-Man: Homecoming". Did this one line ruin the movie experience for you and your family?