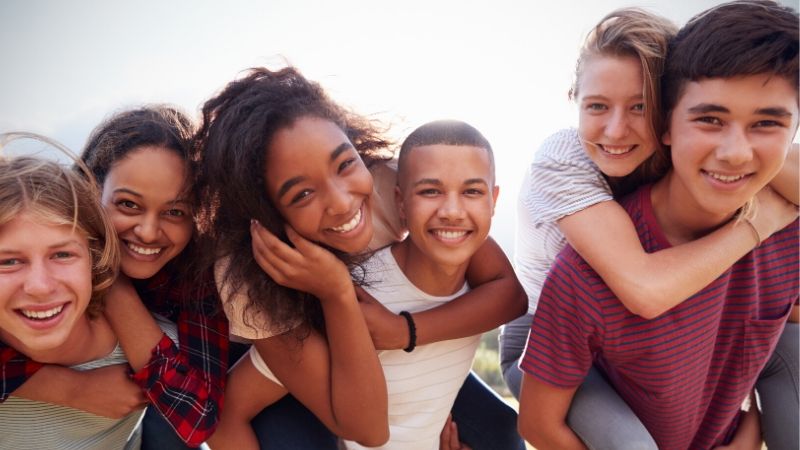 A stunning new survey is giving a fascinating lens into how young Americans are spiritually responding to the COVID19 crisis, with large proportions turning to prayer amid the uncertainty.
WANT HOPE? GRAB A FREE TRIAL OF PURE FLIX FOR FAITH AND FAMILY-FRIENDLY MOVIES AND TV SHOWS
The study of high school and college students, which was commissioned by Young America's Foundation and The Federalist, found that 39 percent of students are praying more often amid the coronavirus, Just the News reported.
And that's not all, as 24 percent of high school students and 31 percent of college students also reported that they are now "thinking about spiritual issues more often," the outlet noted.
READ ALSO: GUARDIAN ANGELS FOUNDER CURTIS SLIWA'S BOLD MOVE TO HELP THE HOMELESS AMID COVID19
The results, which were collected among 800 high school students and 800 college students from April 24 through April 27, come as uncertainty continues to grip the nation — and world.
That precariousness is reflected in survey results finding that 69 percent of students are at least somewhat worried that they will be infected with the virus, with 80 percent worrying about friends and family falling ill.
READ ALSO: DR. BEN CARSON'S POWERFUL WORDS ABOUT GOD AND AMERICA AMID CORONAVIRUS
The survey results, which can be found here, also pointed to what we already know: people's lives have been upended by the chaos created by COVID19.
Amid this chaos, one thing is for sure: it's encouraging to see young people turning to God amid the uncertainty and consternation.
Be sure to also listen to a fascinating interview with Guardian Angels founder Curtis Sliwa to see how he is helping the homeless amid COVID19:
Want more inspiration? Head over to Pure Flix right now for your free trial and stream thousands of faith and family-friendly movies and TV shows.