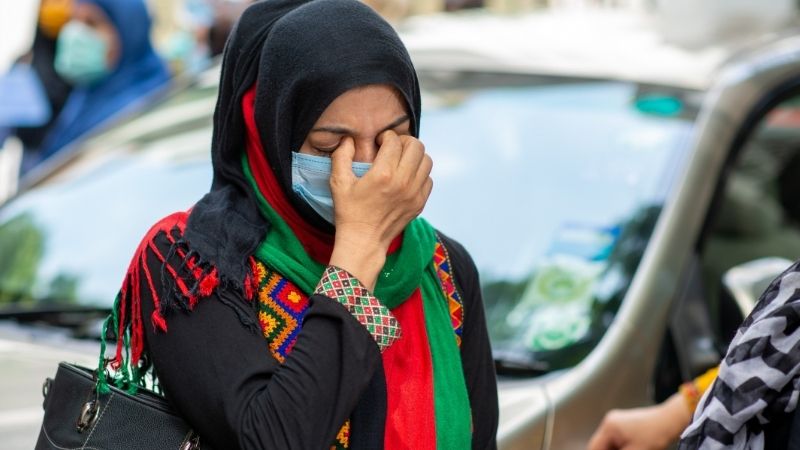 A woman who escaped Afghanistan as the Taliban took control claims that the militant group is "worse" than ever as she recounted purported killings and beatings that she witnessed before fleeing.
READ ALSO: 'WE ARE...PRAYING': AFGHAN CHRISTIAN SECRETLY HIDING FROM THE TALIBAN UNDER THREAT OF BEHEADING HAS A MESSAGE FOR THE WORLD
The unnamed woman, who spoke to CBN News on condition of anonymity for fear of retribution, escaped at the last minute alongside her children. She shared some of the horrors said to be unfolding inside Afghanistan.
"They were killing, they were just beating women, they were just beating kids in front of my eyes," she said. "They are the same Taliban that they were 20 years ago... [they are] even ... worse. This time they are more experienced."
Listen to the woman's tragic experience:
Her husband, dad and siblings are still trapped inside Afghanistan as the Taliban's reign begins. And as the chaos unfolds, the woman also remembered all that was fought for — and lost.
SIGN UP: GET INSPIRING STORIES LIKE THIS IN YOUR INBOX EACH WEEK
"It is really hard, and in the morning, you wake up, you see that you lost everything you achieved in 20 years," the woman told CBN. "We did not achieve them easy. We paid a lot. We paid by our lives."
Please continue to pray for Afghanistan. And be sure to sign up to receive stories like this in your email each week.
Featured Image: PradeepGaurs / Shutterstock.com
Other Must-Read Stories: