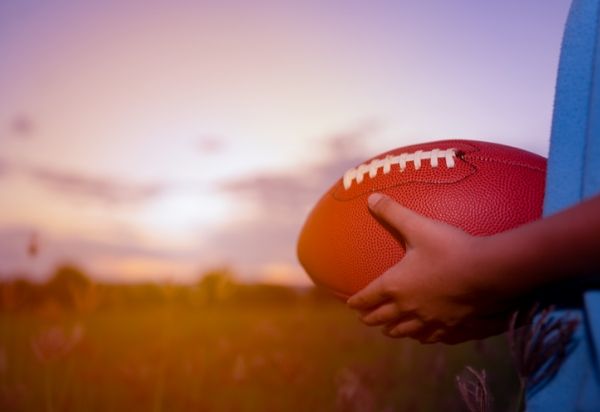 A brave, young man had a powerful message for fans who were watching the Big 10 Championship game on Saturday between the Wisconsin Badgers and the Ohio State Buckeyes.
Tyler Gordon won the Dr. Pepper Tuition Giveaway prize during halftime after scoring 20 balls in 30 seconds, as Faithwire reported.
WATCH: Stream Thousands of Faith and Family-Friendly TV Shows and Movies Today!
And after winning the $100,000 in tuition money, the West Virginia University College of Law student had a fascinating response when he was asked by a reporter how the money will change his life.
Gordon said the money would impact his life in "every way, shape and form," but he dove right into his main priority: praising God.
"I want to thank God from the bottom of my heart," Gordon said. "If you do not believe in him, I pray that you would soon become a believer."
READ ALSO: 10 Must-Watch Jesus Movies and Shows
Watch the powerful moment:
If you were on national TV and a believer and had 45 seconds, would you give praise to God and encourage others to do the same knowing you might face backlash? Good on the Dr. Pepper kid here for being bold.pic.twitter.com/GtetwqQwoR

— Jason Romano (@JasonRomano) December 8, 2019
You can also see the moment Gordon won the challenge:
Congrats to @wvulaw student Tyler Gordon for winning the Dr. Pepper Tuition Giveaway tonight! 👏💛💙 pic.twitter.com/PuERa4ngyB

— WVU Mountaineers (@WestVirginiaU) December 8, 2019
Talk about using an important moment to praise the Lord. Props to Gordon for his wonderful and inspiring response!
Want more inspiration? You can watch thousands of inspirational movies, TV series and documentaries by taking advantage of your free PureFlix.com trial subscription.