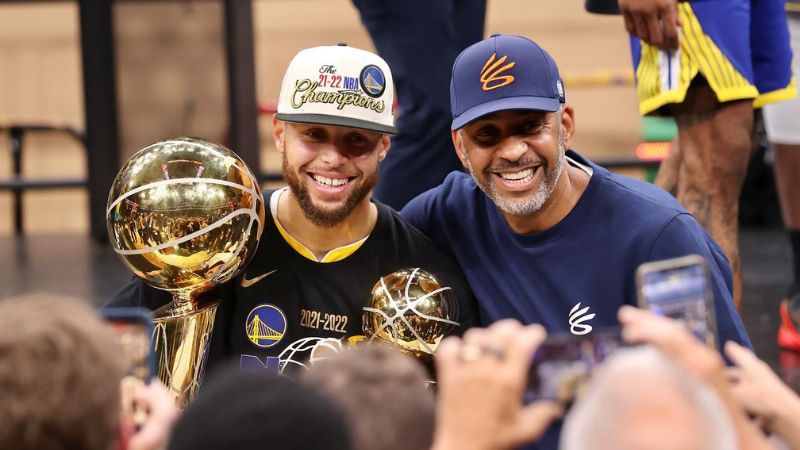 For years, parents have been telling their children, "You can be anything you want to be," and "You can do anything you put your mind to." Four-time NBA champion Stephen Curry is taking things a step further, having just released his first children's book, "I Have a Superpower," which drives home those timeless truths in story form.
The story follows an 8-year-old boy named Hughes who dreams of being a basketball player, but has to learn the values of persevering and overcoming insecurity and self-doubt to make it happen.
WANT MORE INSPIRING NEWS? SIGN UP FOR THE PURE FLIX INSIDER EMAIL NEWSLETTER!
And while it's not meant to be an autobiography, the book has been the perfect vehicle for the longtime Christian to share some of the life lessons that helped him become so successful.
"I was undersized, scrawny, and never, ever talked about as being the greatest at anything," Curry said in a recent interview about playing basketball when he was a kid. "And (I) had to go through those experiences of trying and failing... I think that's something that most people will hopefully be able to learn from, connect with, and be inspired by."
Failure can be tough to swallow as a kid, but Curry had parents who gave him the emotional tools he needed to overcome.
"My parents set that foundation for belief and confidence that can prepare you for any moment and not be afraid of what the consequences might be or what the outcomes are going to be," he explained.
In addition to offering constant support and encouragement, Curry's parents were huge faith influences in his life, something he hopes to be for his own children.
"My parents read a lot of Bible stories with me," Curry said. "That's how I learned my faith, so those are very meaningful to me to share with my kids."
And while it may not be overt, there's apparently a lot of biblical truth to be learned from Curry's book.
"We're all unique and we all have something to offer the world," Curry said about what he hopes kids will take away from the book. "And if you have a work ethic, if you have a belief and you feel like whatever that requires is already inside of you, then good things will happen."
If you think about it, the Bible is full of stories of how God used people who were considered too young (King David), not naturally gifted (Moses) or unimportant (Gideon) to do mighty things.
And as Stephen Curry's story shows, it is just as true now as it was then.
Photo Credit: Instagram
H/T: CBN News
Other Must-Read Stories: