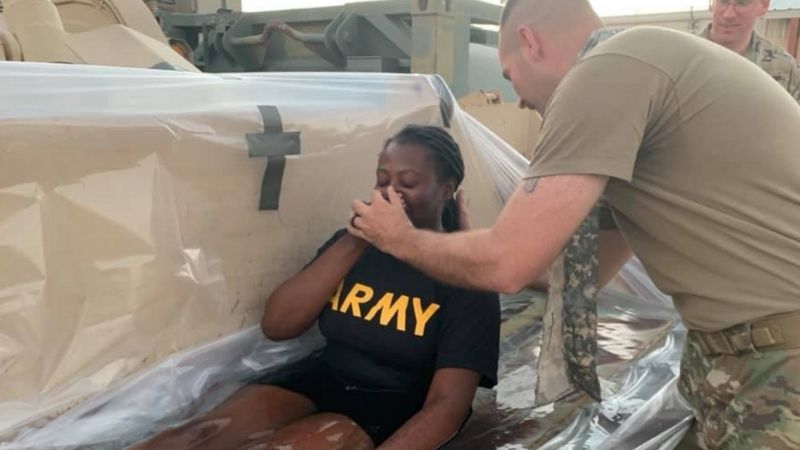 Seven U.S. soldiers were recently spontaneously baptized in a makeshift tub, with the 2nd Stryker Brigade Combat Team, 2nd Infantry Division sharing touching photos of the faith professions on Facebook.
READ ALSO: 'WE ARE...PRAYING': AFGHAN CHRISTIAN SECRETLY HIDING FROM THE TALIBAN UNDER THREAT OF BEHEADING HAS A MESSAGE FOR THE WORLD
The incredible moment unfolded at Fort Irwin in California when the soldiers expressed interest in baptism but had no chapel or area to accommodate the Christian vow.
That's when chaplains got creative and made it happen, as Faithwire reported.
"Chaplains from across our brigade made it happen yesterday when seven of our Soldiers wanted to be baptized," a Facebook caption reads. "With no chapel or equipment to facilitate, our chaplains came together and created a makeshift tub at the National Training Center/Fort Irwin and got the job done."
SIGN UP: GET INSPIRING STORIES LIKE THIS IN YOUR INBOX EACH WEEK
See the photos:
It's a truly inspiring and faith-filled moment. Prayers up for these soldiers who have chosen to take such a bold and public profession of faith!
Featured Image: 2nd Stryker Brigade Combat Team, 2nd Infantry Division/Facebook
Other Must-Read Stories: