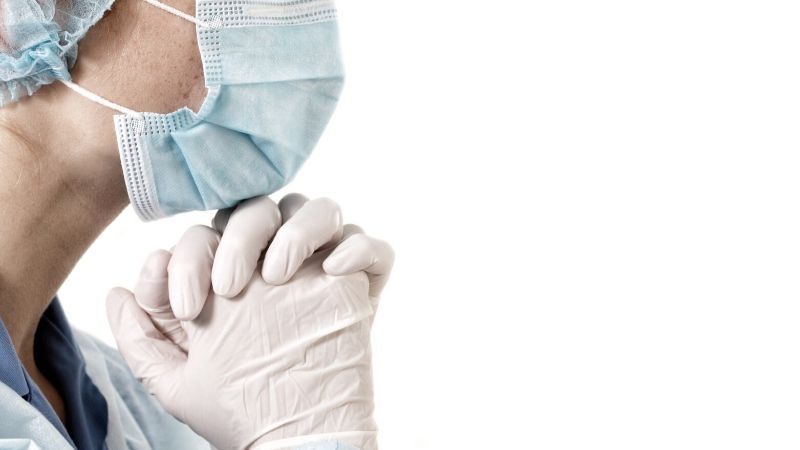 Nurses and doctors are the heroes on the front lines right now, bravely battling the novel coronavirus. And as these courageous helpers continue to forge on to help the sick, we're beginning to see incredible stories of prayer and perseverance emerge.
READ ALSO: 'I've Never Done This': MSNBC Host Asks Pastor T.D. Jakes To Pray On Live TV
Vanderbilt University Medical Center nurse Angela Gleaves was part of a truly touching moment — one she recently shared with the public via Facebook. Gleaves posted photos of her and fellow nurses intentionally pausing to pray amid the chaos of the day.
"When you have a few extra minutes at work you take the time to go to the Helipad and pray," she wrote. "We prayed over the staff in our unit as well as all of the hospital employees. We also prayed over the patients and their families during this trying time."
She went on to say that the group also prayed for colleagues around the world who are on the front lines of the COVID19 battle.
WATCH: See Thousands of Faith and Family Friendly Movies and TV Shows
"We could feel God's presence in the wind," Gleaves added. "Know that you are all covered in prayer."
The images have gone viral in recent days, as we all look for hope amid the ashes of pain and uncertainty.
Gleaves told NBC's "Today" this week that this was the first time the group prayed at the helipad, but that people want to see more of it.
READ ALSO: 'I Burst Into Tears': Cop's Kind Act For A Doctor Caught Speeding
"Now people are like, 'Can we do this once a week?'" she said. "We've all been texting each other about different places we can pray with more of our employees. It's just hard because we don't always have the time to get away."
What an uplifting story amid so much darkness. And if you want more inspirational content, stream thousands of faith and family friendly movies an TV shows right now on Pure Flix.