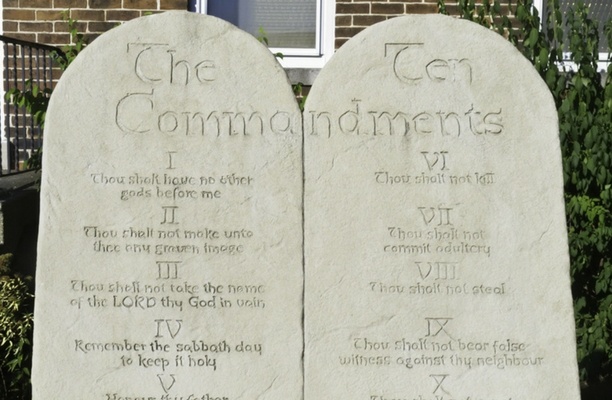 Fifty years ago, a Fraternal Order of the Eagles branch gave Valley Junior-Senior High School outside of Pittsburgh a stone monument of the Ten Commandments. However, the monument, which was a gift celebrating the 1956 release of the movie "The Ten Commandments," will be removed within the next few weeks, because one person found the monument religious and offensive.
Marie Schaub has wanted the monument gone since she filed a federal lawsuit in September 2012. At that time, Schaub's daughter attended Valley Junior-Senior High School. However, a federal judge dismissed Schaub's suit in July 2015, because her daughter was no longer a student at the school.
Only a month later, a Third Circuit Court of Appeals reinstated Schaub's lawsuit, claiming that she withdrew her daughter from the school to avoid seeing the statue, and this was considered proof of injury.
Finally, Schaub won the case, and, as a result, the school district's insurance company must pay $163,500 in legal fees. This includes the $40,000 they will pay to the Freedom From Religion Foundation, who helped Schaub win her case. The Freedom From Religion Foundation has also been involved in other similar cases, including removing a Jesus painting in Ohio school, suing a Texas sheriff over cross decals, and stopping the Alaskan Bible College from receiving grants from the Department of Education.
Many of these cases are brought about by atheists, like Schaub, who are offended by religious articles on public and government property.
Todd Starnes of Fox News commented on the Valley Junior-Senior High School story, saying, the school district could have won the case, but instead lost "an opportunity to demonstrate to children how to defend our rights under the Constitution."
The good news is several people are already interested in buying the Ten Commandments monument, according to School District Superintendent John Pallone, who believes that it will likely be more prominent once it is moved, since it apparently wasn't very prominent at the school in the first place.