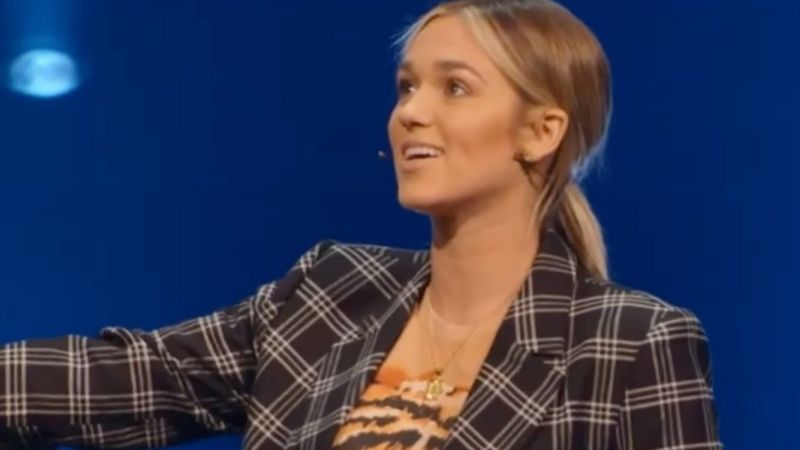 "Duck Dynasty" alum Sadie Robertson Huff delivered some powerful messages during a speech last week at the virtual Passion 2021 Conference, encouraging viewers to turn to Jesus and to not put hope and "faith in ourselves."
READ ALSO: 'God's Design for Marriage Is Stunning': Sadie Robertson Huff's Moving Anniversary Message
"We can't save ourselves. We can't put our hope in ourselves. We can't put our faith in ourselves," Huff said. "You don't want to do that because you know at the end of the day, you need something greater to put your hope in, something greater to put your faith in, something greater who can actually save you, who can actually give you hope beyond this world."
Watch some of Huff's powerful comments:
At the core of Huff's message was an important reminder: that an age of social media can unfortunately lead us to focus on gaining followers rather than following Jesus and pointing people toward Christ.
"We've got to stop obsessing over who is following us and obsessing over the one that we're following," she said, according to The Christian Post.
Huff also said that she believes her generation is looking more like "instagram influencers than Jesus," noting that too many people are following the former and not the latter.
READ ALSO: 'God Is...Bringing Forth Life': Sadie Robertson Announces Pregnancy
And she wasn't done there, noting that people aren't meant to receive the glory that only God should get.
"We're not actually meant to get the glory. Jesus should be famous. He deserves the glory," Huff added. "We're not created for glory. We're created to give glory to our Creator."
Check out the rest of Huff's comments on The Christian Post.
Want more inspiration? Get a free Pure Flix trial to start streaming thousands of Christian and family-friendly movies and TV shows today. Plus, you can get inspirational weekly faith articles delivered to your inbox by subscribing to the Pure Flix Insider.