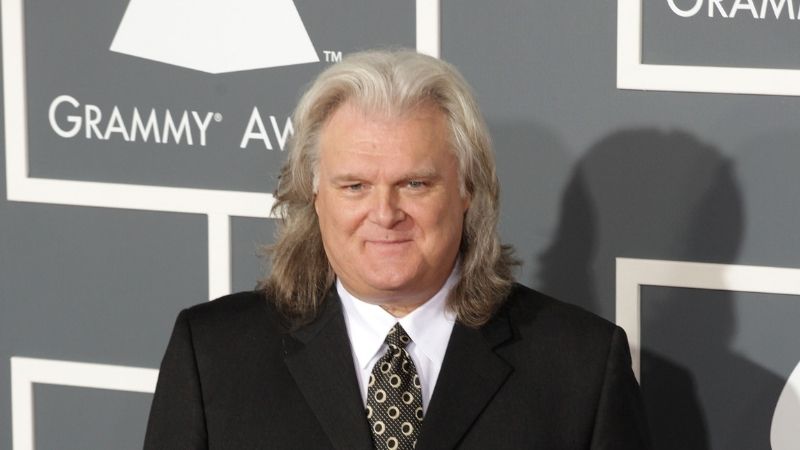 Legendary country music and bluegrass performer Ricky Skaggs is speaking out, proclaiming that a medical scare and quadruple bypass heart surgery left him with "a spiritual heart" that allows him to hear God better than ever.
Skaggs, 66, recently told People Magazine about his harrowing health ordeal last year — one that could have been deadly had he continued to ignore warning signs.
READ ALSO: Sign-Up for Inspiring Weekly Emails From The Pure Flix Insider
The singer said he almost pushed off an angiogram after experiencing troubling symptoms, but that God spoke to him in a truly unique way.
"Scripture tells us God always knows the thoughts of man. That was proven to me at that moment, because while I did not speak it from my mouth, I thought about putting the angiogram off for a week," Skaggs said. "When I thought that thought, it was like I saw the Lord with a jeweler's eye glass on. He was peering at me but never said a word. But just by His look, I knew He was saying, 'Absolutely no.'"
The performer went on to say that the experience "put the fear of God" in him, and that he knew he needed to act. And he's doing well after undergoing quadruple bypass and is thanking God for the outcome.
Skaggs said the entire experience gave him a new physical — and spiritual — heart.
READ ALSO: 'We Can't Save Ourselves': Sadie Robertson Huff's Powerful Message About 'Hope Beyond This World'
"Don't put off tomorrow what you can do today. That surgery gave me a brand-new heart," Skaggs added. "Not only a real heart, but a spiritual heart that has now been cleaned out, so I can hear Him better than ever before."
Read the entire interview over at People Magazine, and be sure to sign up to get inspirational weekly faith articles delivered to your inbox by subscribing to the Pure Flix Insider.