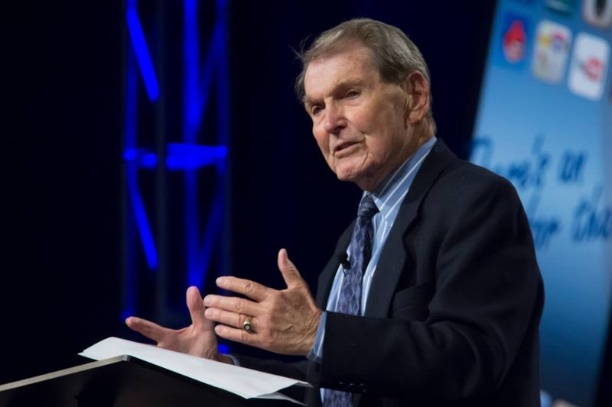 "The Bible says that the Cross offends. If you are offended, I am doing my job. If you are attracted to Christ, the Spirit is doing his work."
These powerful words, were said by Bruce Barnes, a main character in the popular "Left Behind" series, written by author and evangelist Tim LaHaye with friend Jerry B. Jenkins.
LaHaye passed away in a San Diego hospital at the age of 90 on July 25, 2016 just days after suffering from a stroke.
During his life and ministry, LaHaye was never worried who he offended, but instead was concerned with the number of souls he could reach. And reach them he did through pastoral outreach, Tim LaHaye Ministries, and most notably, the Christian apocalyptic series "Left Behind."
In 2005 Jerry Fallwell told Time about the fictional series, saying, "In terms of its impact on Christianity, it's probably greater than that of any other book in modern times, outside the Bible."
The Legacy of "Left Behind"
The story of "Left Behind" became iconic in Christian and secular media, and still sells in the six figures annually, twenty years after its initial publication. Sixteen novels, a spin-off series for kids, a 2000 movie (which you can watch here), two sequels, and a 2014 revamp make up the "Left Behind" empire, and that's not taking into account the countless Christian novels and movies inspired by the series and its success.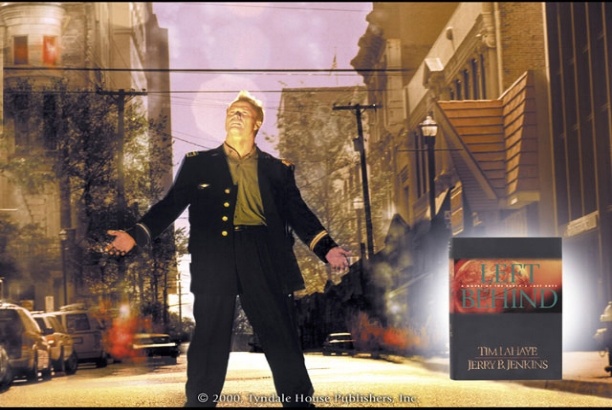 Read Also: 11 Christian Movies About the End Times
Christianity Today reported, "LaHaye and Jenkins not only had readers rethinking the rapture, but also the potential popularity of Christian novels. The book launched a series that launched a marketing empire that launched a new set of rules for Christian fiction. The series spent a total of 300 weeks—nearly as long as the Tribulation it dramatized—on The New York Times's bestseller list." They ranked "Left Behind" one of the titles that has shaped modern evangelicalism.
Jenkins: "His departure leaves a void in my soul."
Jerry B. Jenkins, the pen behind LaHaye's landmark story concept, said in a recent tribute: "The Tim LaHaye I got to know had a pastor's heart and lived to share his faith. He listened to and cared about everyone, regardless of age, gender, or social standing. If Tim was missing from the table at a book signing or the green room of a network television show, he could usually be found in a corner praying with someone he'd just met—from a reader to a bookstore clerk to a TV network anchorman… I considered him a model, a mentor, a father figure, and a friend. Thrilled as I am that he is where he has always wanted to be, his departure leaves a void in my soul that I don't expect to be filled until I see him again."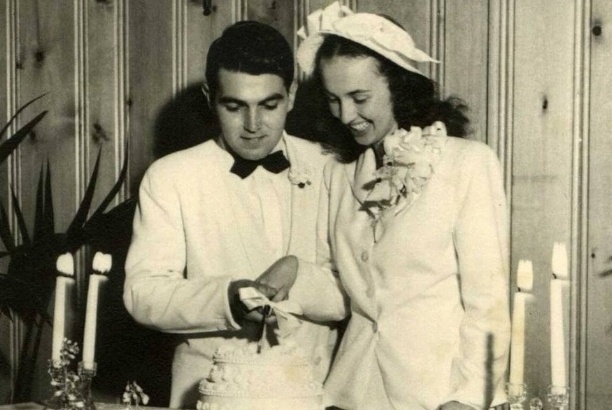 Tim LaHaye with Wife, Beverly
LaHaye's influence stretched far beyond his most well-known work, including writing 60 non-fiction titles, founding two accredited Christian high schools, beginning a network of 10 Christian colleges, and founding San Diego Christian College. In 2001, the Institute for the Study of American Evangelicals named him "the most influential American evangelical of the last 25 years." He leaves behind his wife, Beverly, their four children, nine grandchildren, and sixteen great-grandchildren.
Watch "Left Behind" at PureFlix.com
For more food for thought on the end-times, check out the book, The Armageddon Code: One Journalist's Quest for End-Times Answers by theblaze.com journalist, Billy Hallowell. Hallowell's book offers a journalistic perspective of the endtimes featuring interviews with Christian leaders. To watch Christian movies on the end times, Including "Left Behind, visit PureFlx.com. You can watch "Left Behind" plus thousands of family-friendly originals, movies, TV shows, and documentaries for free when you sign-up for a free month trial at PureFlix.com.
Read Also: Top Films Now Streaming on Pure Flix