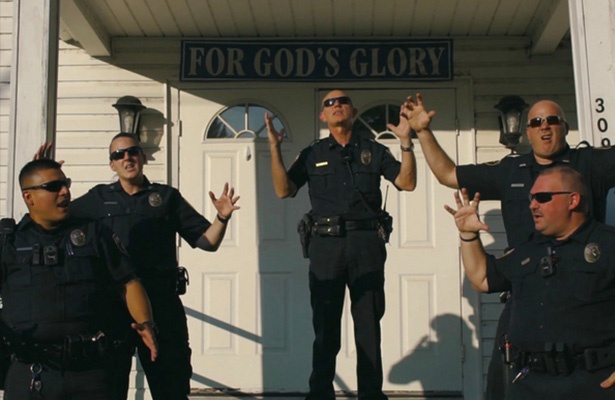 As police departments across the country challenge one another to take part in a now-viral lip sync challenge and then upload the resulting footage to social media, one Texas sheriff and his staff got in on the fun by performing Newsboys' hit song "God's Not Dead" — the official anthem of Pure Flix's "God's Not Dead" movie franchise.
The clip of their performance has attracted millions of views over the past week. The video features Dean Winters, police chief of the Crandall Police Department in Texas, and his fellow officers "belting out" the hit song with enthusiasm and charm.
"Due to NUMEROUS requests from our citizens...here it is! The Crandall Police Department's Lip Sync Challenge," read a description on the department's Facebook page. "What an awesome way to create conversations and relationships with the community."
Watch the comical clip below:
PureFlix.com was so impressed with the Crandall Police Department's lip sync that it decided to give something special to the people of Crandall: a FREE three-month subscription for 100 residents. You can get more details about that offer here.
"All of us got such a huge kick out of the video, we wanted to show our appreciation to the police department and the residents of Crandall," PureFlix.com CEO Greg Gudorf said. "The Crandall PD clearly has its heart in the right place."
The Crandall Police Department took the opportunity in the video description to encourage people in the community to "have fun in life" and to stay safe and humble.
Read more about the community's positive reaction to the police department's "God's Not Dead" lip sync here.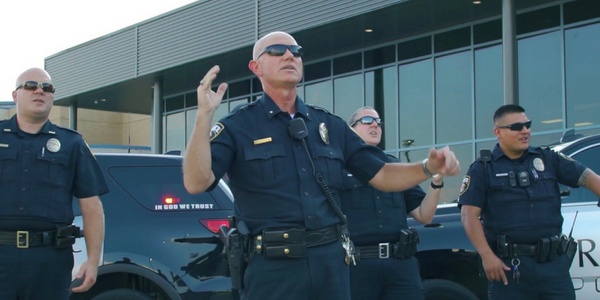 You can watch "God's Not Dead 2", among thousands of other amazing faith, family and fun titles, for free during your one-month PureFlix.com trial. All three of the "God's Not Dead" movies are also available wherever DVDs and Blu-Ray Discs are sold.